News
Vijay Singh withdraws from Korn Ferry Tour event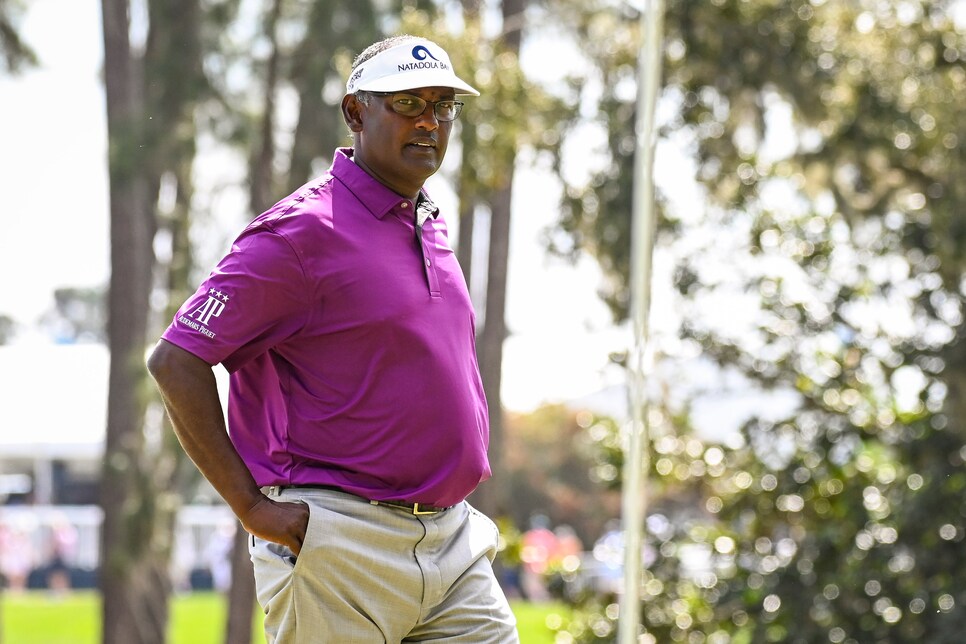 In the end, Vijay Singh drew heat for entering an event he will not play.
Though Singh did pull out voluntarily, there was a chance, according to the KFT priority rankings, he wouldn't have ultimately qualified for the event, which begins on June 11 at TPC Sawgrass' Dye's Valley Course in Ponte Vedra Beach.
Singh's initial decision to play proved controversial. Singh, 57, earned the right to enter the developmental-tour event as a lifetime PGA Tour member. However some felt Singh, who primarily plays on the PGA Tour Champions, did not belong in the tournament, a belief that held Singh was taking a spot, money and opportunity from a player of lesser means. The optics were especially harsh given that KFT members had been without a place to play or a source of income for much of 2020 with the schedule halted due to the coronavirus.
KFT player Brady Schnell amplified the matter in a string of now-deleted tweets, remarking to Singh, "You are a true piece of trash if you except (sic) money playing in a Korn Ferry Tour event and I'll say it right to your face."
At the time of writing, Singh and his representatives have not responded to a request for comment on the decision to withdraw.