The Loop
Vijay Singh sends Marco Dawson's caddie to the hospital with errant tee shot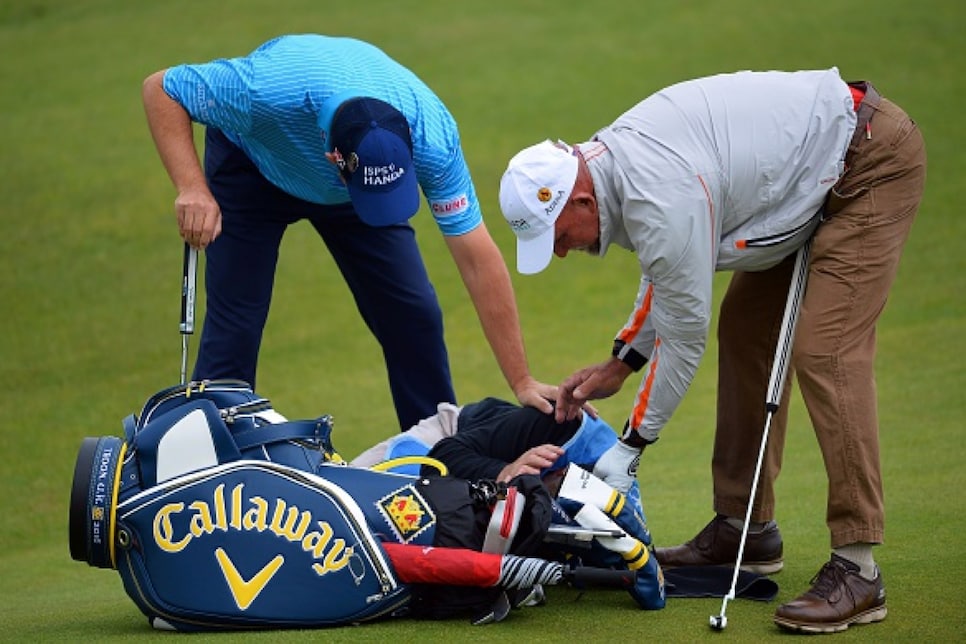 TROON, Scotland -- At 52, Marco Dawson's first British Open appearance was bound to be memorable no matter what happened. But after Tuesday, it's unclear how much his caddie will even remember of the trip to Royal Troon thus far.
Dawson's looper, William Ciplinski, had Tuesday's practice round cut short after being struck in the head by an errant tee shot. The accident occurred with Dawson and Padraig Harrington on the famed "Postage Stamp" green. As the players in his group were finishing up the eighth hole, Ciplinski was hit by Vijay Singh's drive on No. 7.
After a delay of about 20 minutes, Ciplinski was put on a golf cart and taken to a local hospital. Tournament caddie master Pete Maffey reported Ciplinski was sitting up and talking.
Singh walked up to the eighth green to check on Ciplinski and waited until he had been carted off before rejoining his group. When asked by a fellow player, Singh indicated the caddie had been, at least, momentarily, knocked out, but that he seemed fine when he was taken away.
If Ciplinski isn't ready to carry Dawson's bag by Thursday, Maffey said Dawson would be offered the services of a reserve PGA Tour caddie.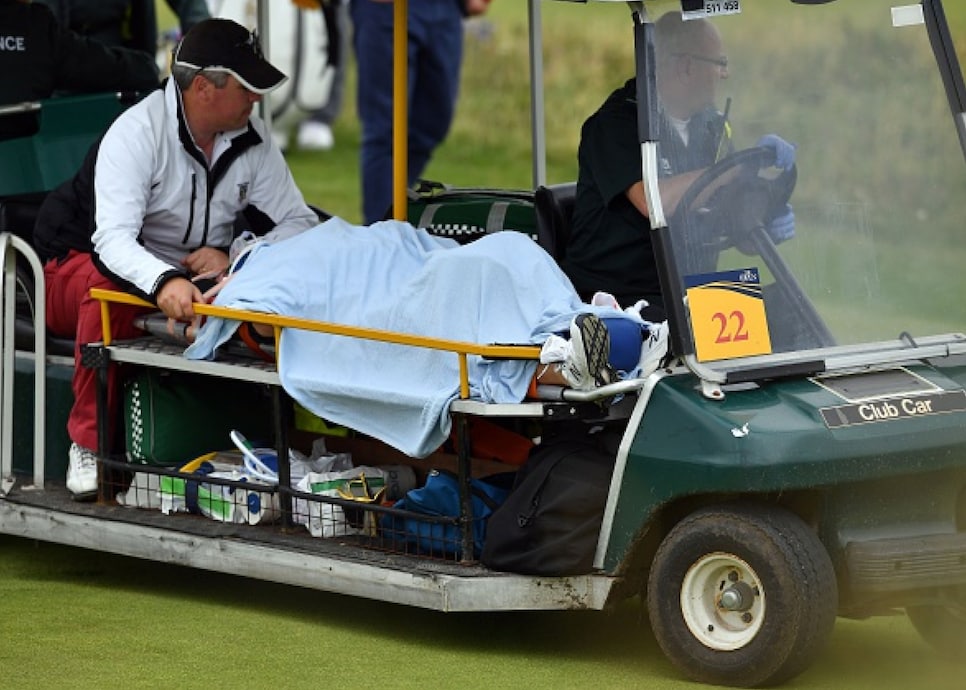 Dawson qualified for the event thanks to his one-shot win over Bernhard Langer at Sunningdale in last year's Senior British Open. He has two PGA Tour Champions titles, but a runner-up at the 1995 Greater Milwaukee Open is his best finish in 413 PGA Tour starts.
UPDATE: According to several caddies at Prestwick, where Ciplinski works, Ciplinski is doing fine and even went out Tuesday night with his wife to celebrate their anniversary. He will be on the bag for Dawson come Thursday. He'll just probably have his head on a swivel when he gets to the eighth hole.