The Loop
Video: Ryder Cup from players' perspectives
Much was made of the Twitter ban U.S. captain Corey Pavin imposed on his players last week at Celtic Manor. Whether that was a necessary means of keeping the Americans focused on golf is open for debate. But judging by the various posts from European players both during and after the matches, it was Twitter that provided a window into the competition the average person has never been afforded before.
That was particularly apparent from the updates provided by Ian Poulter, who while never divulging any deep secrets, at least gave his followers a flavor of the team atmosphere. And clearly, it didn't affect Poulter's focus. At 3-1, he was arguably Europe's best player, especially in his drubbing of Matt Kuchar in Monday's singles.
Perhaps because of that, Poulter made sure to enjoy the revelry that followed the European win, whether it was the walk up to the stage for the closing ceremonies depicted in this video...
Or the Bacchanalian celebration that followed, depicted in this one (with sincere apologies to the late Freddie Mercury)...
Perhaps the most compelling images relayed through Twitter came of the Europeans and Americans yucking it up after the competition was completed. First there was this one courtesy of Bubba Watson of him with Poulter (posted after the event was over, of course).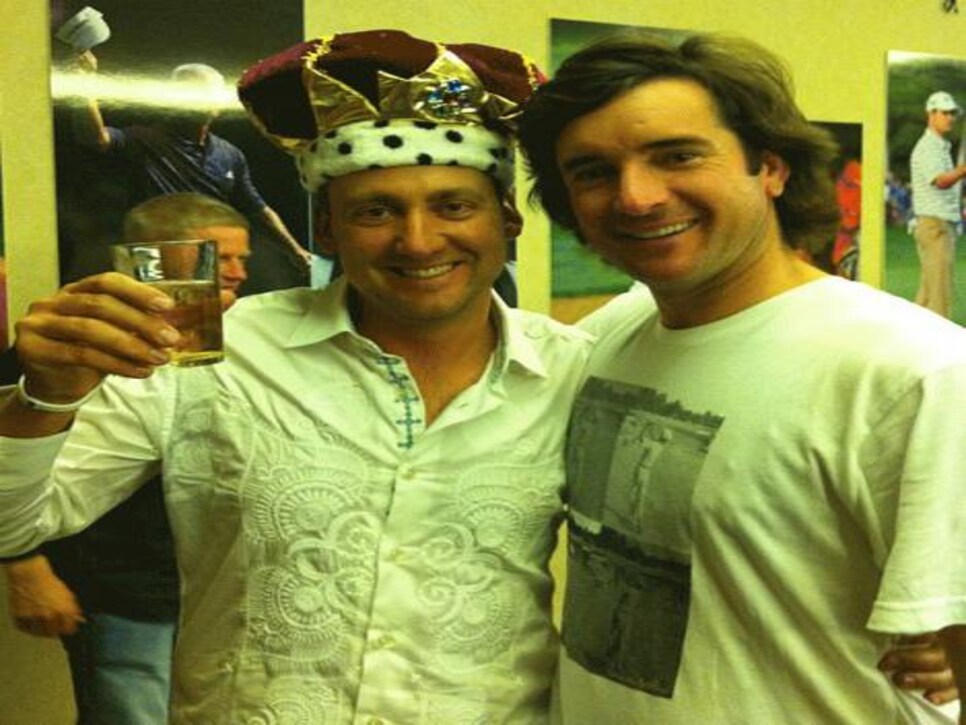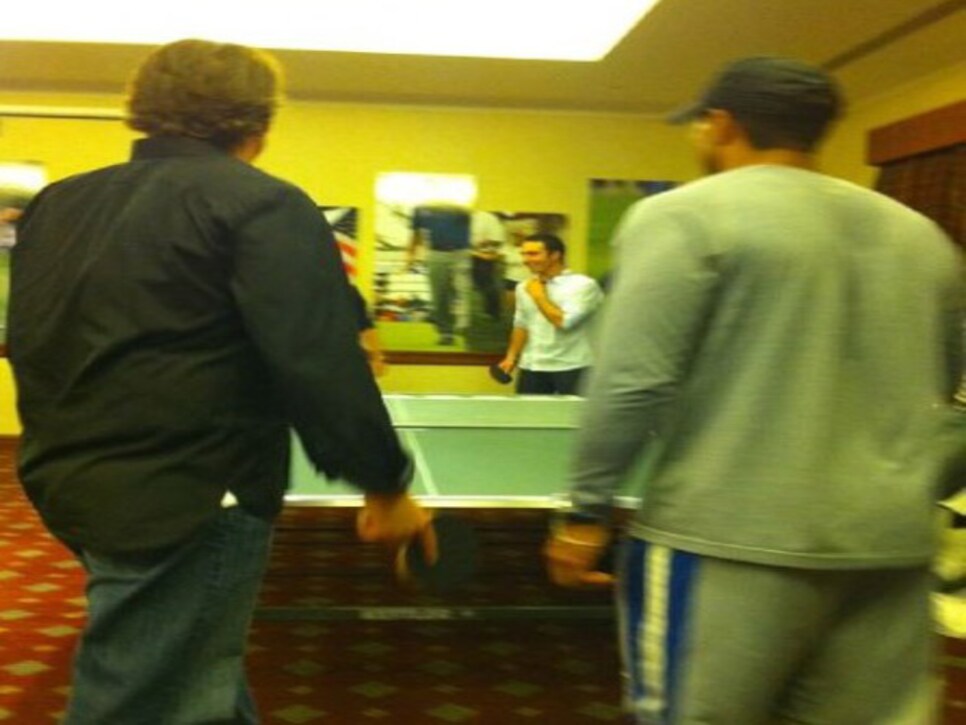 Just when you thought you've seen it all.