The Loop
Video: Phish turns MSG into driving range during concert
Those attending Phish's New Year's Eve concert at Madison Square Garden knew they could expect a few things, including a long show and just a bit of wacky tobaccy permeating the air. They didn't think they'd be in the line of fire -- from golf balls.
But that's exactly what happened as the legendary jam band brought clubs and commemorative squishy balls onto the stage before leading into their third set of a four-and-a-half hour marathon performance/celebration, according to Gothamist. Rolling Stone posted this photo of several members of the band turning MSG's stage into a driving range: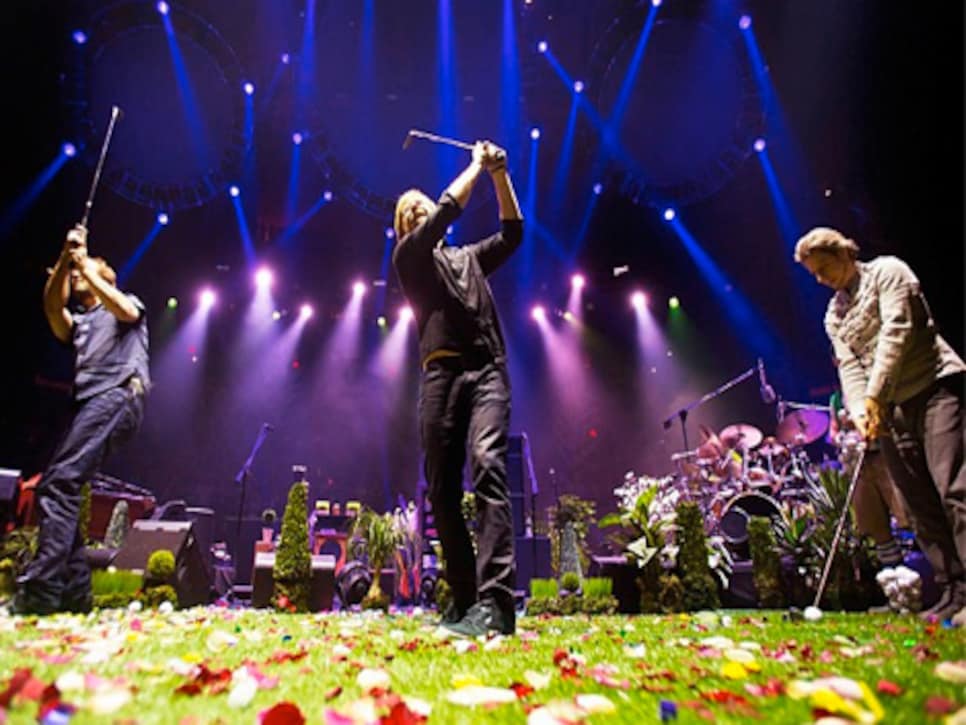 Here's a video from the concert, featuring a golf cart, some outlandish golf clothes, and some ugly golf swings:
While Phish is known for its fine musicianship, it appears all of its members could use a little help (That's a mighty strong right-handed grip, Trey Anastasio. . .) with their golf games. May we suggest perusing our Beginner's Guide?