The Loop
Video: Bubba Watson's 3-year-old son smashes balls with pink driver
Caleb Watson is maturing before our eyes. Remember that cute kid who ran onto the 18th green at Augusta National to embrace his dad just seconds after he won his second Green Jacket?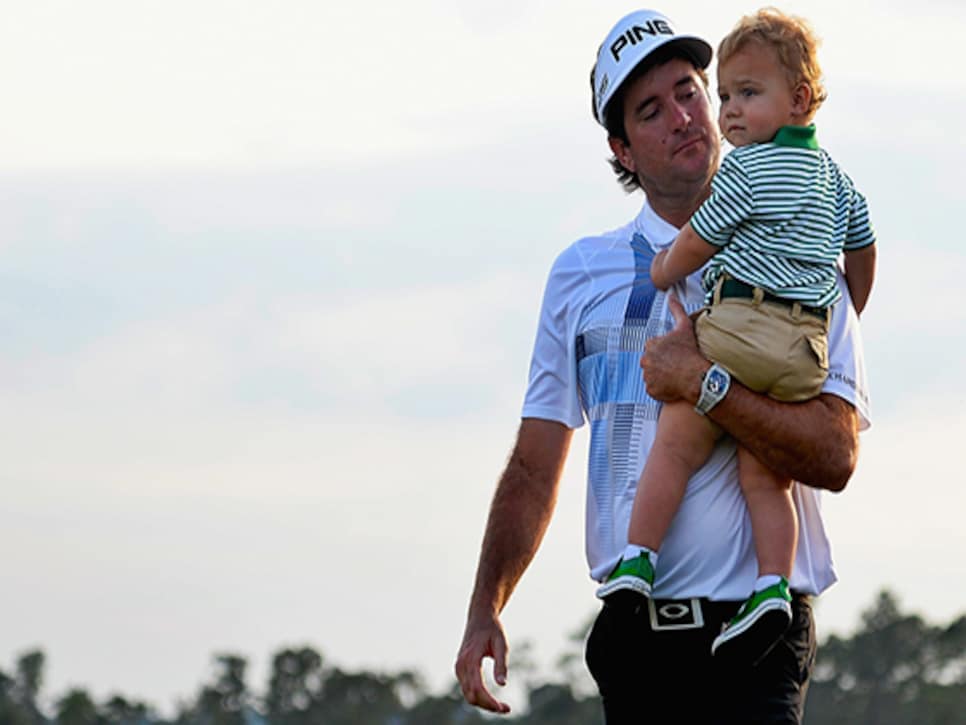 Well now he's following his father's footsteps by using a pink driver to crush balls.
Caleb even introduced himself in the third person ("Caleb Watson here! Trick shot!") before hitting a single ball. It seems he's getting his father's demeanor, too.
Caleb isn't the only son-of-a-tour-player who's developing some major game. Ian Poulter's youngest son, Joshua, is also doing some damage.
A video posted by Ian Poulter (@ianjamespoulter) on May 28, 2015 at 9:56am PDT
Joshua's backswing is quick like his dad's.