The Loop
Victor Cruz claims he didn't say what he was recorded saying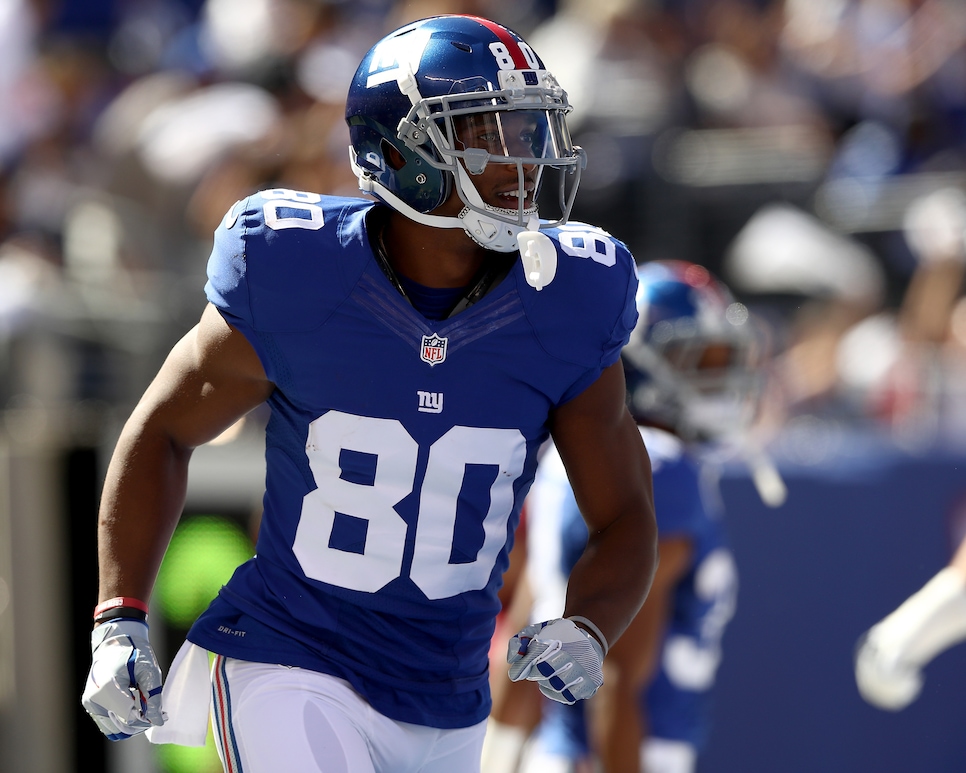 Victor Cruz broke onto the scene with the New York Giants in just his third preseason game on the team in 2010. It was a wild, acrobatic performance that instantly had all of New York wondering "who is that guy?" A year later, Cruz had his breakout season that ended with a win over the New England Patriots in the Super Bowl. He became a fan favorite, but a gruesome injury in 2014 and subsequent struggles have since brought him back down to earth.
After a lackluster 2016, the Giants opted to cut the beloved wide receiver, and Cruz is now searching for answers as to why.
NJ.com's Dan Duggan first reported on Cruz's interview from Tuesday with "The Breakfast Club," a morning radio show on New York's hip-hop and R&B 105.1 FM station in which he discussed leaving the New York Giants.
"Halfway through the year, you're like, 'OK, I'm ballin' and then the other half I'm not getting the ball," Cruz said. "And you're just like, 'What's going on?' It was like 'OK, I see what's happening. They don't want me here anymore.' "
"It's hard to believe," Cruz continued. "Even just to think about someone coming up to the quarterback and saying 'Hey, don't throw it here' or 'Don't give it to this guy' -- it's hard to even fathom that thought. Which I don't even know or think happens. I doubt it. But when you look at the film and you look at how it goes down, that's the only way."
While Cruz didn't use the exact word "sabotage," he did suggest the team didn't throw to him on purpose in an effort to make him seem less valuable . . . which is basically the definition of sabotage. Now Cruz says the comments were misconstrued.
According to the NFL Network's Ian Rapoport, Cruz will have an opportunity to move on sooner rather than later as he just signed a one-year deal with the Chicago Bears.