News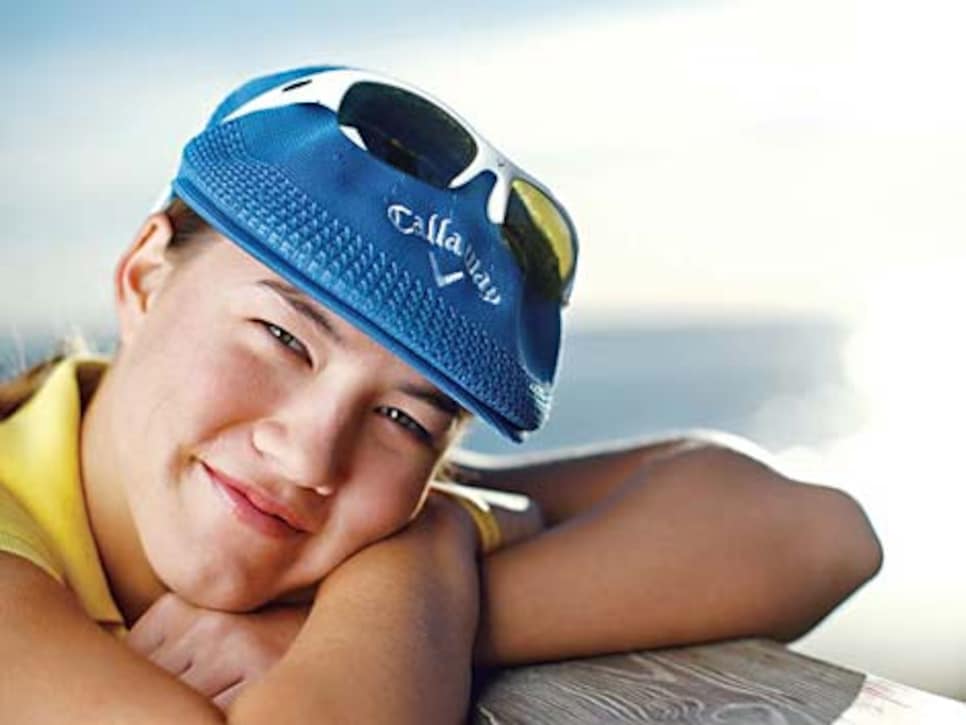 'My mom would always tell me that I had to get mad and get crazy.'
Vicky Hurst's résumé is impressive for someone who's only 18. She earned consecutive player-of-the-year awards from the American Junior Golf Association (2007) and the Duramed Futures Tour (2008), where she won five times. This year, the Melbourne, Fla., native joins the LPGA Tour, where she will be one of the favorites for rookie of the year. Hurst recently talked with Golf Digest Woman about her future in golf:
What are your hopes and fears for the upcoming year? I hope to take it all in and keep having fun while I'm playing all over the world. I've always loved traveling and going to new countries. I don't have many fears. I just want to stay excited and eager when I play.
Any thoughts about competing against fellow rookie Michelle Wie? I think it's going to be a really fun year for Michelle, for me, Stacy Lewis, Jiyai Shin and all the rookies. Michelle is such a great player and has so much talent. Now that she's finally a member of the LPGA Tour, it's going to be a lot of fun competing.
What makes you such a good player? I never dread anything. If I hit a bad shot or have a bad hole, I'm not even thinking about it on the next tee. I'm only looking forward. My mom would always tell me that I had to get mad and get crazy and tear up the course and stuff like that, but I've always stayed confident and very positive.
You were destined to be a golfer. Tell us what happened the day you were born. Eighteen and a half years ago, my mom was pregnant with me and playing golf at the course at Andrews Air Force Base in Maryland, where my parents lived. When she got to the 16th hole, her water broke. So she stopped playing, went to the hospital and I was born a couple of hours later. That's how it started.
Your dad, a retired Air Force colonel and fighter pilot, suffered a stroke and passed away in 2006. What kind of golfer was he? He was your everyday play-golf-for-the-love-of-it-and-never-give-up kind of player. The four of us--my sister, parents and I--would play all kinds of sports together: soccer, swimming, tennis and track. Golf just stuck with me, so I kept playing and then got good. But I still love all sports. When I work out with my trainer, Zach Lush, we don't just stay in the gym. We play football, baseball, tennis and soccer, and I'm starting to rock climb a lot. It's a good workout.
How did your trademark newsboy cap come about? Everyone in my family was a Payne Stewart fan, so after he died, I started wearing caps like he did. Golf is one of the few sports where you can use style to be unique. In other sports, you can't do that. I wear these hats because they're different, and people recognize me for it. It's so much fun to have people follow you and start their own trends. At my home course [Suntree Country Club in Melbourne], all the ladies are wearing them.
What does Vicky Hurst do on a weekend off? I love movies and music and keeping up with my friends when I come back home. I'm really into the band The Killers and watching "30 Rock" on TV. It's the funniest show of all. I also watch a lot of "Curb Your Enthusiasm." I like comedies.