Equipment
Vice Golf expands its direct-to-consumer offerings with waterproof golf bag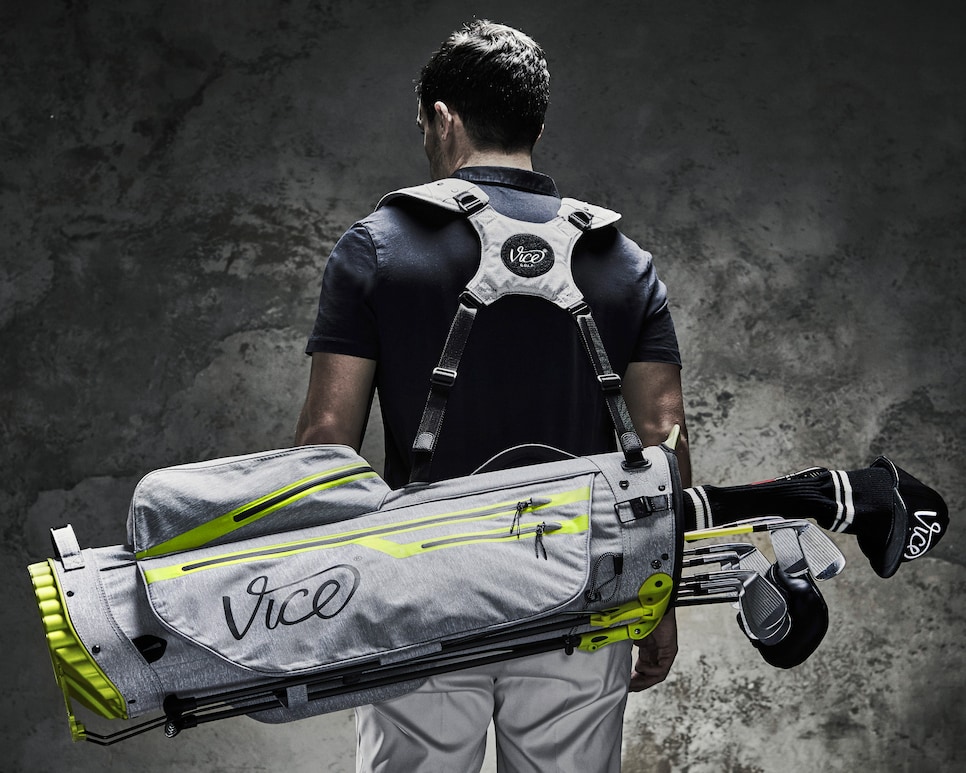 The Vice Golf Force golf bag offers the latest example of the German company's distinctive, direct-to-consumer approach to marketing golf balls and other accessories.
"The direct-to-consumer approach is a novelty in the golf industry," he said. "We invested a year of effort in planning, design, prototyping testing, reshaping, adjusting, prototyping again, testing again until we felt that we had created a unique product."
The Vice Golf Force features a carbonfiber frame and a six-way top with full length dividers. It is designed with a nylon material resistant to water and UV light, and it uses YKK Aquaseal zippers on its five pockets. It weighs approximately five pounds.
The Vice Golf Force will be the company's first attempt to compete directly on price with major brand name products, as several waterproof bags (Sun Mountain H2NO and Titleist StaDry, for example) are priced similarly to the Vice Golf Force. Vice Golf's other co-founder Ingo Dullman believes the Force still holds true to the company's bargain strategy.
"Our bag is 100 percent waterproof—not only one little part of the bag, but the whole bag," he said. "At the end, the same bag sold in retail would cost around $420-460 so I guess that our price of $250 is still a great one."
The Vice Golf Force is available only at vicegolf.com for $250, not including shipping. It comes in two colors: Gray/Neon and Black. The company also is offering a similarly styled and constructed backpack ($59).