News
Veteran PGA Tour pro to make broadcasting debut this fall while balancing limited tour schedule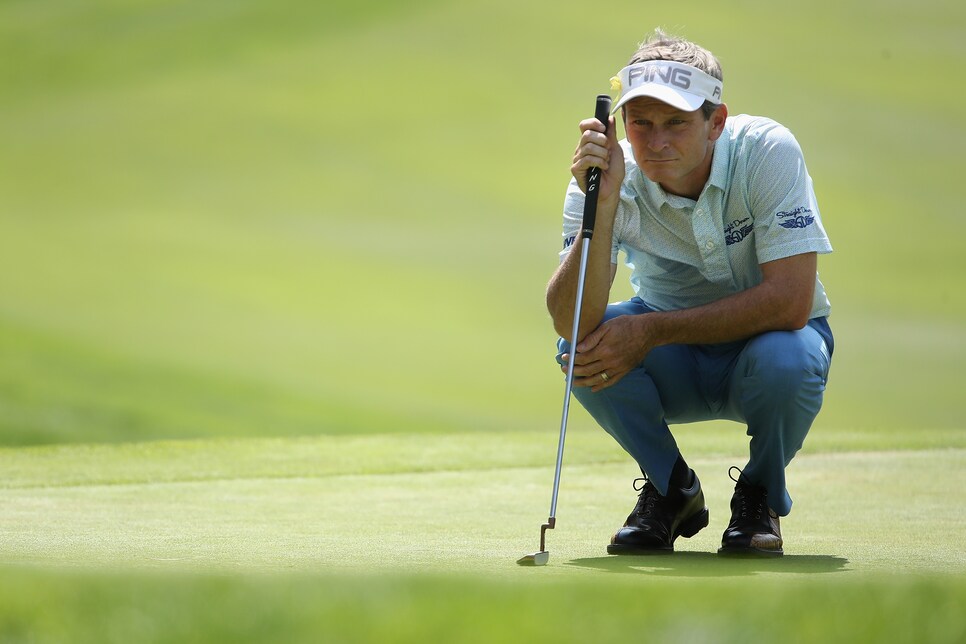 (Photo by Christian Petersen/Getty Images)
At the height of his 15-year PGA Tour career, Mark Wilson boasted one of the best putters and best short-games on tour. That led the journeyman to five PGA Tour victories throughout his career, in which he earned more than $15 million in on-course winnings.
Injuries have plagued the 43-year-old over the past couple of years, forcing him to rely on sponsor's exemptions and play off his past champion exempt status on the PGA Tour over the past couple of seasons and making some Web.com Tour starts, where he's enjoyed limited success. Wilson announced on Tuesday that he will make his broadcasting debut on Golf Channel's Morning Drive during the week of the OHL Classic at Mayakoba, the site of one of Wilson's five tour wins.
"We came to the realization that I'm not going to play professional golf full time anymore," Wilson told Wisconsin.Golf's Gary D'Amato earlier this month. "I'm thinking there's going to be less nights where I wake up in the middle of the night thinking, 'What if I change my grip just a little bit that way?'" Wilson said. "I can go to the golf course and have a little more fun at it instead of always be thinking about preparation for my next golf tournament."
Wilson discussed his decision further in a blog post written on Tuesday: "I feel like I get knocked down every day, but remembering what Jesus did for me and mankind helps me get back up. In the mean time, I am working on my game and enjoying a bit of normalcy at home while still being shaped by God on a daily basis."
Wilson, who has a mathematics degree from the University of North Carolina, will work for PGA Tour Live in the first quarter of 2019, in addition to his Golf Channel debut this fall. "One thing that has always interested me is doing television commentary," Wilson said. "I am super excited to add value to these broadcasts with all of my years competing at golf."
The 43-year-old's first year on tour was 2003, and he earned his first victory at the 2007 Honda Classic. His most recent victory was the 2012 CareerBuilder Challenge, one of a handful of tournaments he'll likely continue to play, given the luxury of sponsor's exemptions.