Equipment
Vertical Groove adds fairway wood with its trademark scorelines to metal wood lineup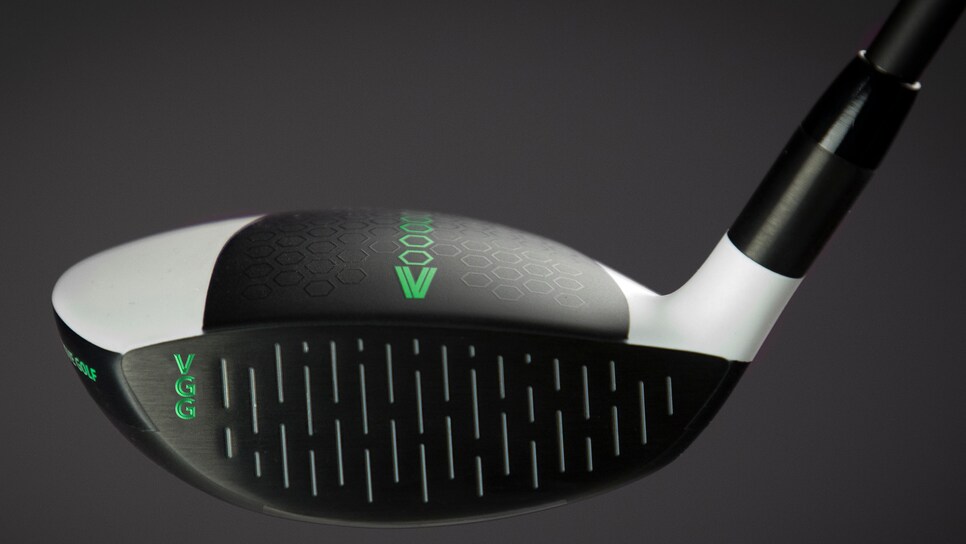 Vertical Groove Golf's new fairway woods feature a unique face design, but not just in the way that's as obvious as its grooves.
The company's fairway woods are the followup product to the Vertical Groove driver, which is distinct for the 17 scoring lines that run from crown to sole instead of the traditional heel-to-toe orientation. The company touts the design as leading to increased accuracy. While the fairway woods feature a similar pattern, what may be more interesting is the unseen technology in the face itself. Both John Daly and Kenny Perry used Vertical Groove drivers to post wins on the Champions Tour in 2017.
The Vertical Groove fairway woods employ a cupface design where the face wraps around the crown and sole. According to independent designer Jeff Sheets, who was the primary consultant on the Vertical Groove fairway woods, the cupface features a special 455 maraging steel alloy that "enables these fairway woods to achieve USGA limits for face flexure."
The cupface, which also features variable thickness, is joined to a 17-4 steel body and features a shallow face height to provide a more confidence-inspiring look at address.
The design also incorporates separate sole weights based on loft. The standard models feature an 8-gram tungsten sole weight forward of center on the lower-lofted 14-degree model, aimed at providing the flatter trajectory better players prefer. Meanwhile, the 15-degree (and eventual 18-degree) models feature the sole weight in the rear of the sole to increase launch angle and provide more stability on off-center hits. The sole weight also is available in 3- to 12-gram custom options to match individual players' fitting preferences.
The Vertical Groove fairway woods come standard with the Aldila NV2K Green shaft in L and A flexes and the Aldila NV2KV Blue shaft in R, S and X flexes ($260).