The Loop
Verplank perplexed by chronic wrist problem
ORLANDO -- Two cortisone shots, two MRIs, three months of rest and visits to five doctors have provided neither comfort nor answers to Scott Verplank as he battles through a painful wrist injury that not only has hampered him for more than a year, but is deteriorating.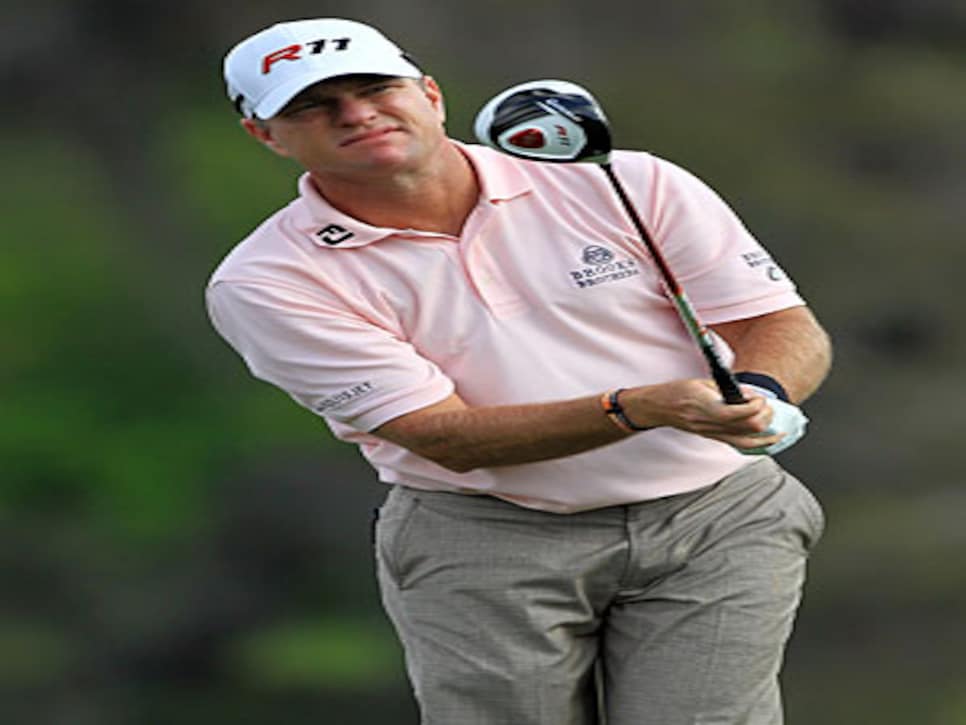 A former Ryder Cup and Presidents Cup player, Verplank, 46, was clearly frustrated Thursday at the Arnold Palmer Invitational after an opening 4-over 76. Verplank has battled diabetes most of his life, and the illness has led to a series of health issues. Most notable were the two surgeries to his right elbow in 1992 and 1994 that temporarily derailed the former U.S. Amateur champion's career.
"I have tried everything, and I still don't really know what the problem is or how to fix it," said Verplank, who has withdrawn from two events and at Bay Hill Club played just his seventh round of 2011. "Right now I'm just seeing how much I can play through it."
Verplank's only full tournament this year resulted in a T-29 at the Mayakoba Golf Classic, where he shot a third-round 64. But he only survived two rounds at the Bob Hope Classic and was in too much pain to get to the tee at the Honda Classic.
A five-time winner on the PGA Tour, Verplank finished 45th on the money list last year on the strength of three top-5 finishes, including a playoff loss to Bubba Watson at the Travelers Championship, even though the bone on the outside of his left wrist got continually more painful.
He didn't hit a ball for three months until Jan. 1, but even with the time off, the pain hasn't dissipated.
"The tissue seems to be fine, but the bone is cystic, or whatever, inside it," Verplank said. "It's something encapsulated into the bone. It may be similar to what I had in my right elbow 20 years ago where part of the bone is cut off from the blood supply and kind of gets mushy. I've lost stability in it."
Asked if he feared the problem was career threatening, Verplank shrugged his shoulders. "I don't know. I've had all kinds of career-threatening deals. But I would like to get a definitive answer and move on.
"I do know, because I've done it before, is that it's hard to play golf. I don't have a lot of strength, so I don't trust it and there's no consistency. I can't make a good swing at it all the time. I know the difference between a good shot and a bad shot. I'm not hitting it well. I'm trying to hang in there, but it's just hard to do when you're unsure of what's going to happen on each swing you make."
(Photo: David Cannon/Getty Images)