News
Gay Distances Himself From The Field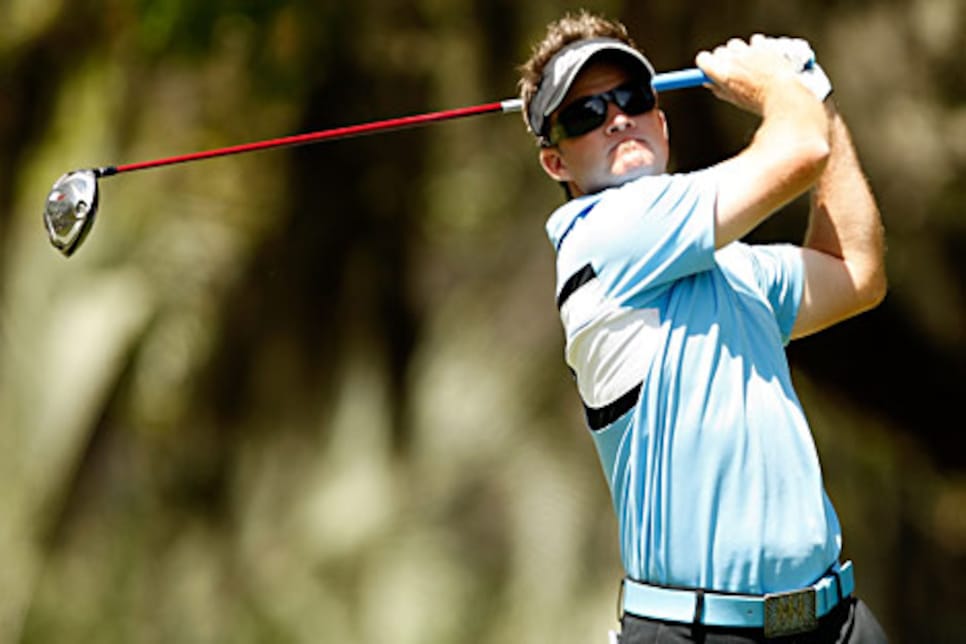 In addition to only one bogey in 54 holes, Gay has missed only five fairways.
HILTON HEAD ISLAND, S.C. (AP) -- Brian Gay moved a round away from his second career PGA Tour victory, shooting a 67 to hold a three-shot lead over Tim Wilkinson at the Verizon Heritage on Saturday.
Gay has made only one bogey at Harbour Town Golf Links and missed just five of its narrow, tree-lined fairways through three rounds to stand at 13-under par.
His game plan for Sunday?
"Just keep hitting good shots, keep it front of me and keep on going on," Gay said.
Wilkinson, a lefty from New Zealand seeking his first tour victory, finished with a 65, tied for the low third-round score.
Lee Janzen, who hasn't won on tour since the second of his U.S. Open victories in 1998, posted two late birdies for a 69 that kept him in third, four shots behind.
Todd Hamilton, the 2004 British Open champion, was next, one shot further back after his 72.
Gay won last year's Mayakoba Classic in Mexico, when golf's biggest names were at the World Golf Championships Match Play event.
Many of those same players are off this week following the Masters.
Gay moved into the lead Friday with five straight birdies on the front nine. He kept it with his mistake free-play.
Entering with a one-shot lead, Gay's round got going with a two-putt birdie on the par-5 fifth hole. He extended things a hole later, rolling in a testy, sloping 10-footer. Gay's final birdie came on the par-5 15th with a nifty 20-foot putt.
He had consecutive birdies on the fifth and sixth holes to move to 11 under.
Wilkinson began the day five shots behind, but used four consecutive birdies to close his front nine and jump up the leaderboard.
Wilkinson tied for second in last year's Valero Texas Open and won more than $1.1 million in his first tour season.
This year hadn't go as well so far, with Wilkinson missing four cuts in his eight events. His best finish was a tie for 38th at Mayakoba.
Harbour Town is much more to Wilkinson's liking.
"A course like this where you have to position your ball and things like that, it suits me a lot better," Wilkinson said.
Janzen scrambled his way through the Lowcountry course. He opened with a bogey, then made eagle a hole later. Two straight bogeys dropped him back on the front nine. But consecutive birdies on the 16th and 17th holes got him back in the game.
PGA Tour folk hero Boo Weekley was hoping for his third consecutive win at Harbour Town. He'll need a record-setting final round to make that happen after his 70 dropped him 11 shots behind Gay.
Divots:@ Boo Weekley didn't lose his humor, even if he didn't climb into contention Saturday. Weekley's approach to the first hole rolled to the edge of the gallery, toppling a patron's plastic cup. When told he spilled the drink, Weekley quipped, "I'll give you a dollar." ... Lee Janzen's par on the 10th was anything but routine. He hit an awful tee shot way right into the water. He put his third shot off the green, then chipped in for 4. ... Former champion Peter Lonard's round included an unlikely eagle on the par-4 16th. Lonard holed his approach from 127 yards out. He followed that with another 2 on the par-3 17th.