The Loop
Valhalla Golf Club founder dies, Jack Nicklaus pays tribute
Dwight Gahm was a Louisville businessman who had 486 acres in eastern Louisville and a complaint: Difficulty securing a tee time at the country club to which he was a member.
So he decided he should use the land, an old quarter horse farm, to build his own course and that Jack Nicklaus should design it. Gahm did not know Nicklaus, but he knew someone who did, his son Walt's old Purdue teammate, quarterback Bob Griese. He enlisted Walt's help in asking Griese to facilitate an introduction to Nicklaus.
The rest is golf history. Valhalla Golf Club, 97th on Golf Digest's ranking of America's 100 Greatest Courses, has hosted three PGA Championships, most recently in 2014 when Rory McIlroy won, and a Ryder Cup.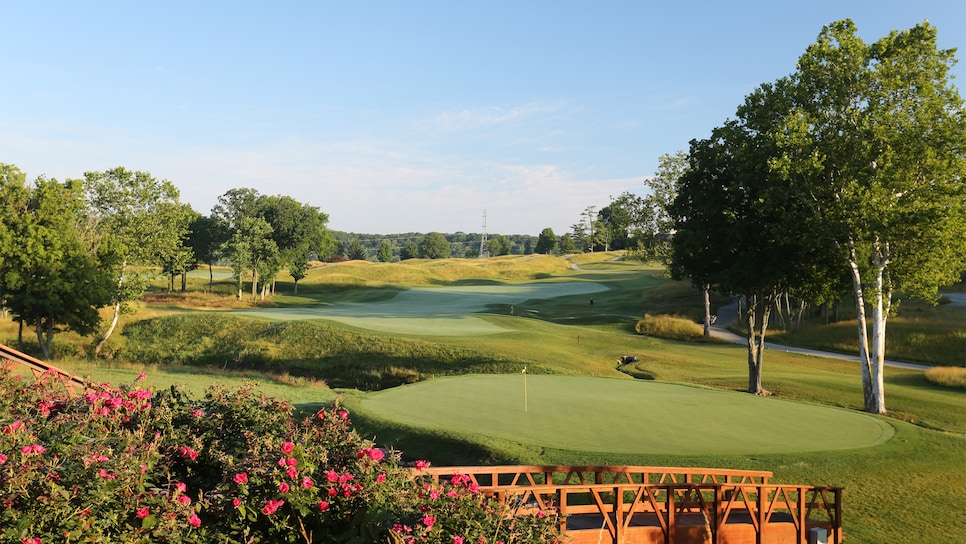 A statue of Nicklaus and Gahm, commemorating their partnership and friendship, sits between the 18th green and the clubhouse at Valhalla.
Gahm, 96, died on Monday. Nicklaus released a statement, which read in part:
"The game of golf and the tight-knit community of Louisville lost a great friend with the passing of my long-time friend Dwight Gahm, founder of Valhalla Golf Club. Dwight first came to me in 1980 with the goal of bringing a major championship to Louisville, and for me to design a course worthy of hosting one…Dwight's vision for creating a championship layout in Louisville resulted in one of the finest courses in the country…Barbara and I are forever thankful for his vision, and, most important, his friendship. We're going to miss Dwight's signature smile. During this difficult time, our thoughts are with his wife Anna Lee and the entire Gahm family, as well as the membership at Valhalla and the large circle of friends and admirers of Dwight."
The PGA of America eventually purchased the club from Gahm. PGA of America CEO Pete Bevacqua also released a statement: "Dwight Gahm was a pioneer, a great business leader and a friend to the PGA of America. His bold vision, which brought major championships to Kentucky and a world-class facility to the region, transformed Valhalla Golf Club into an international golf destination. His dream greatly influenced the modern history of the PGA's most prestigious championships, and his impact on the game will continue for years to come. We will greatly miss him."