Fantasy Advice
Valero Texas Open DFS picks 2022: The Match Play contender you should fade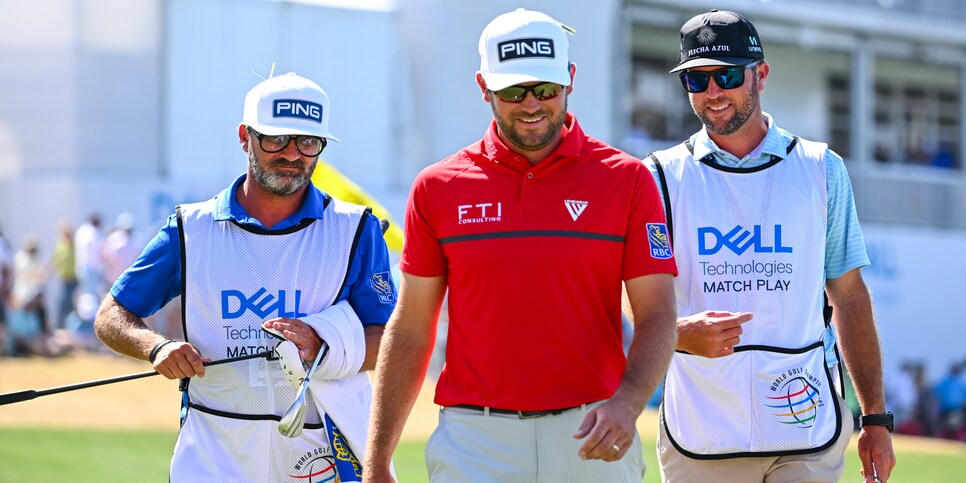 Though some of the world's best have gone into Masters prep mode, we're not skipping the Valero Texas Open. We actually feel like we have a decent handle on what predicts success at TPC San Antonio's Oaks course, which has hosted this event since 2010.
We've learned that the penalty for missing the fairway isn't too much of a concern this week. The biggest test—and where golfers can separate themselves this week—is approach play, as hitting greens is more difficult at the Oaks course than the tour average. Many of these greens, designed by Greg Norman (and Sergio Garcia), feature multiple tiers, so hitting it in the proper spots is crucial to success.
This is a strong top part of the field, headlined by Rory McIlroy, Jordan Spieth, Hideki Matsuyama and Bryson DeChambeau—so it's worth paying attention with these Masters contenders teeing it up!
Here are my favorite plays and fades this week at the 2022 Valero Texas Open.
Price range: $9,000 and above
High Upside: Hideki Matsuyama ($10,800 DraftKings | $11,700 FanDuel)
Matsuyama withdrew from The Players to nurse an ailing back injury, but he's seemingly ready to tee it up this week in advance of his Masters defense next week. If you can look past the injury, you'll find that Matsuyama has gained 1.58 strokes per round in 2022 (24 rounds). That's the most of any golfer in this field over their most recent 24 rounds. Maybe even more impressive, he's gaining strokes in all four major categories.
Safest Option: Rory McIlroy ($11,200 DraftKings | $12,000 FanDuel)
This isn't technically McIlroy's debut at this event, but it feels like it. He hasn't played here since 2013, when he finished runner-up. McIlroy is leaning into his strengths, gaining 0.75 strokes off-the-tee in his last 24 rounds, second most in this field per the RickRunGood.com golf database. He opted out of the Match Play last week, so he should be well-rested and ready to contend.
Most Likely To Disappoint: Corey Conners ($9,800 DraftKings | $11,600 FanDuel)
Few golfers would opt to play the week immediately after making a deep run in the Match Play. Even with a concession from Paul Casey, Conners played six matches over five days last week, and history shows that golfers who make a deep run in Austin don't always fare well when making a start the following week.
Pick To Win: Abraham Ancer ($10,300 DraftKings | $11,400 FanDuel)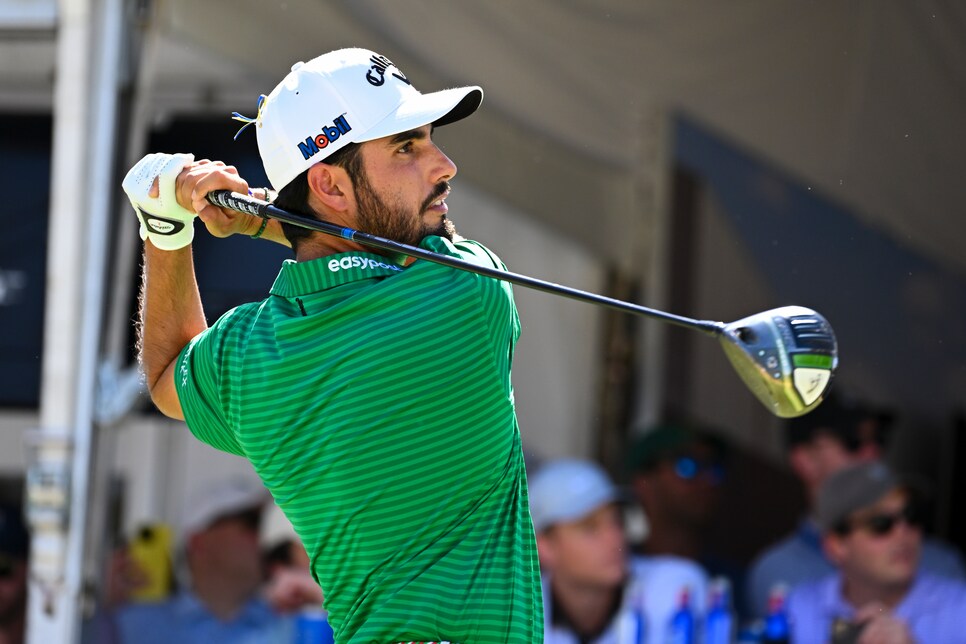 Ancer was excellent at the Match Play last week, making a run to the Final Eight. His game has been heading in the right direction, and now he should benefit from a course that doesn't mandate distance off-the-tee like other PGA Tour stops. With hard fairways and soft greens, Ancer should benefit from his drives going longer than normal, with plenty of room to tap into his second-shot strengths.
High Upside: Patton Kizzire ($8,000 DraftKings | $10,000 FanDuel)
Kizzire has made five cuts in a row, including four top-35 finishes. The good news for Kizzire is that he doesn't need an elite finish to score a lot of fantasy points. He makes so many birdies that he often outpaces his finishing position with his position on the fantasy leader board.
Safest Option: Charley Hoffman ($8,200 DraftKings | $10,200 FanDuel)
In 11 starts at TPC San Antonio, Hoffman has nine top-15 finishes, including a win, three runners-up and a third-place finish. He's gained 2.4 strokes per round over 44 rounds at this course, per the RickRunGood.com golf database. That's elite course history no matter who you are.
Most Likely To Disappoint: Ryan Palmer ($8,000 DraftKings | $10,100 FanDuel)
Palmer started 2022 with a T-12 and T-16 but has missed three of his past four cuts. His putter continues to let him down, which isn't much of a surprise. However, he's lost his advantage off-the-tee and on approach, which is really hindering his results.
Pick To Win: Kevin Streelman ($8,700 DraftKings | $10,300 FanDuel)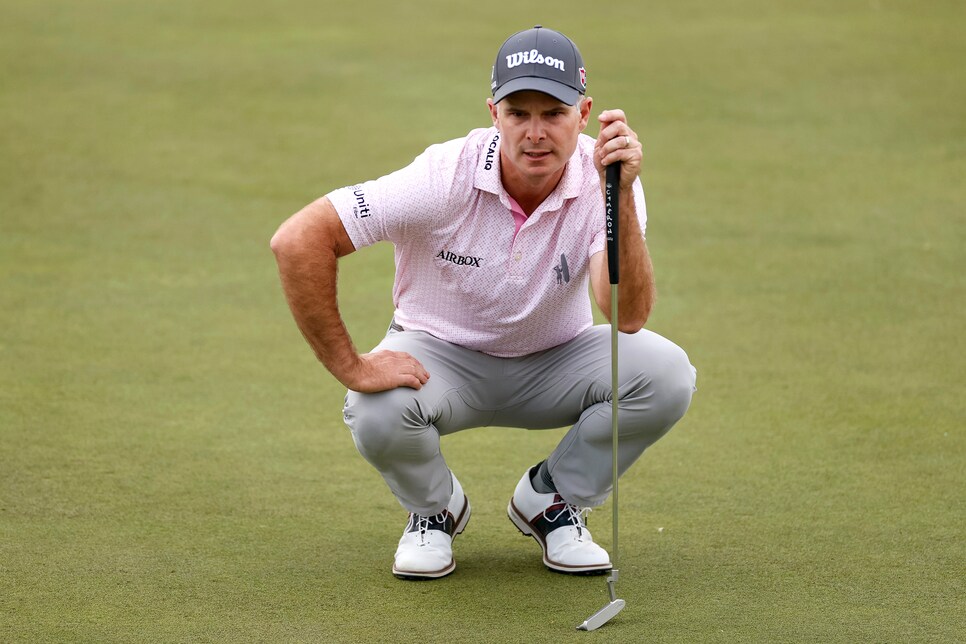 Streelman is about to show us the intersection of recent form and course history. Streelman finished T-7 at the Valspar in his last start and notched a T-22 at The Players. He's finding his form and heads to TPC San Antonio where he has two straight top-10s and five top-20s in seven starts.
High Upside: Brendan Steele ($7,600 DraftKings | $9,800 FanDuel)
The results haven't been great for Steele, who snapped a streak of five straight MCs with a T-26 at Bay Hill, then followed it up with a T-13 at The Players. The good news is that he's striking it beautifully and struggling with the putter. In 10 trips to this event, Steele has gained strokes putting in five of them—well over his baseline.
Safest Option: Martin Laird ($7,500 DraftKings | $8,800 FanDuel)
Laird is turning into a true "Team No Putt" leader—a golfer who is excellent in ball-striking situations but horrible with the flat stick. The good news for Laird is that TPC Summerlin is a fairly comparable course to TPC San Antonio. Laird has won at both courses and has gained strokes from tee-to-green in 11 straight measured events.
Most Likely To Disappoint: Takumi Kanaya ($7,300 DraftKings | $8,800 FanDuel)
There's a couple of red flags that have me worried about Kanaya this week. He went fairly deep into the Match Play last week, which is a lot of stressful and tiring situations. He also relied heavily on his short game, which is generally unsustainable. I wouldn't be surprised to see a quick exit from Kanaya this week.
Pick To Win: Beau Hossler ($7,000 DraftKings | $8,400 FanDuel)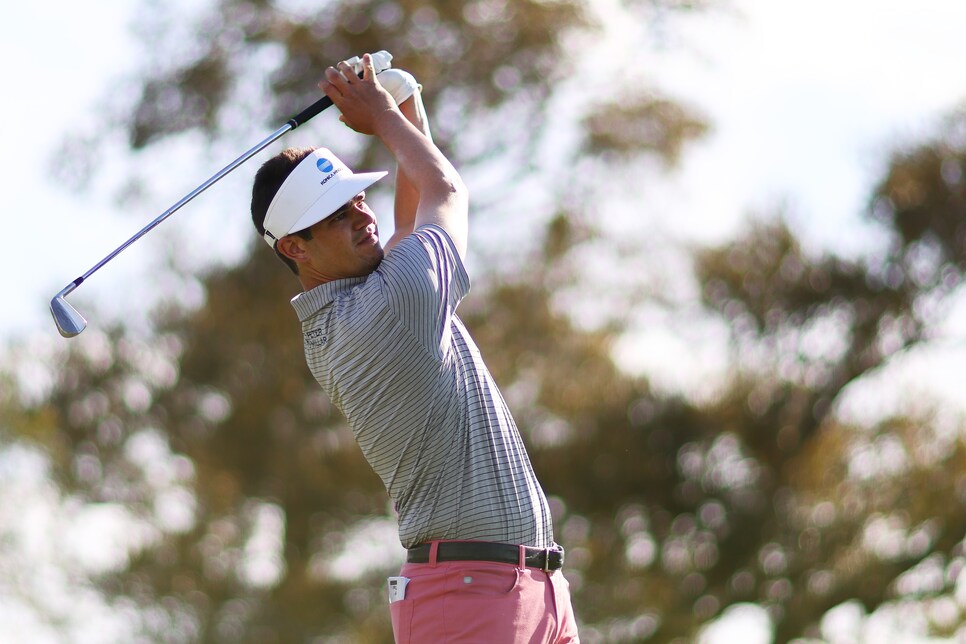 After making eight consecutive starts, Hossler finally rested. We haven't seen him since The Players, but there's still plenty of reason for optimism. Over his past 20 rounds, Hossler is gaining 0.99 strokes per round—to his own baseline. That means he's making tangible gains compared to himself, and it's resulted in three top-20 finishes.
High Upside: Peter Uihlein ($6,000 DraftKings | $9,900 FanDuel)
Uihlein struggled to the finish line last season but has started to find more success recently. He made the cut at the Honda Classic and Puerto Rico Open while finishing runner-up on the Korn Ferry Tour two weeks ago. He's the minimum salary on DraftKings, which means that you aren't asking for much in return.
Safest Option: Curtis Thompson ($6,100 DraftKings | $7,000 FanDuel)
At this price point, you're really just asking Thompson to make the weekend. That's a feat he's accomplished in five straight starts. Thompson is long off-the-tee (35th in distance) but has trouble reigning in direction (185th in accuracy). That'll be fine at TPC San Antonio as long as he doesn't miss big!
Most Likely To Disappoint: Cameron Champ ($6,900 DraftKings |$8,500 FanDuel)
Champ is the longest driver on tour and might be the only guy in the field who can reach some of these par 5s in two shots. Unfortunately, he's so wayward off-the-tee that he will bring big numbers into play regularly. Combine that with his below average play from approach through putting, and we've got a big issue on our hands.
Pick To Win: Doc Redman ($6,700 DraftKings | $8,100 FanDuel)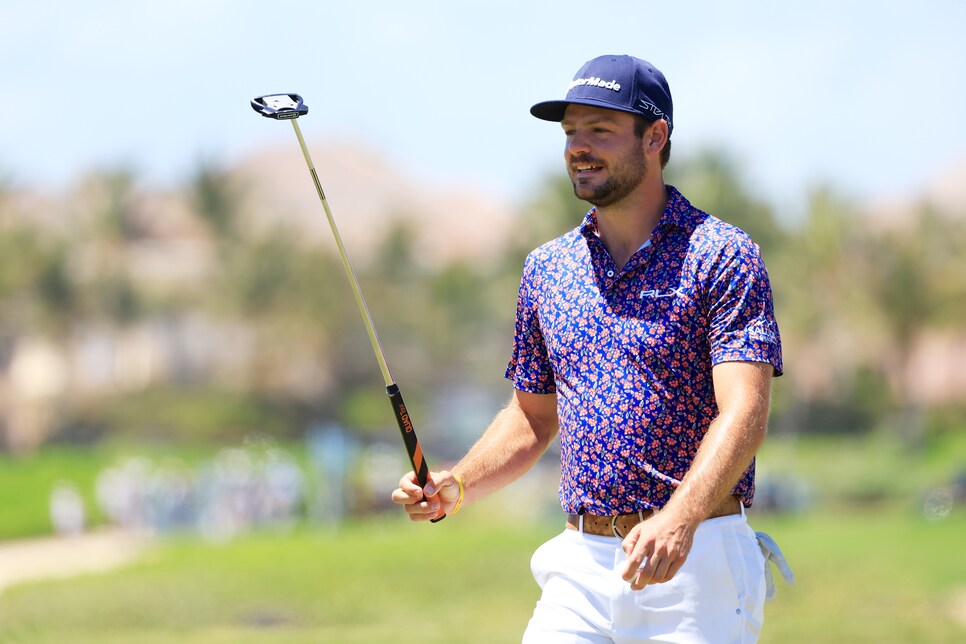 It's been a slow turnaround for Redman, but his game is the best it's been in nearly a year. He's back to gaining strokes on approach (five of his past six) and off-the-tee (six of his past nine). Combine those with a putter that has been above field average and you have a talented, high upside golfer who is looking like the best version of himself.