Equipment
Utility irons were a hit at the U.S. Open, but should you be playing them?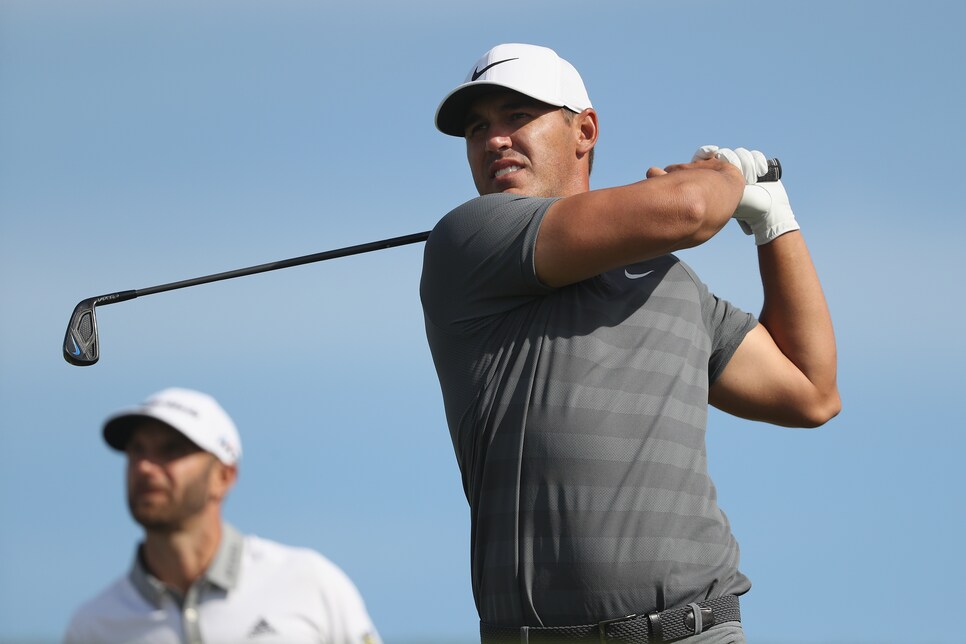 With the firm and often blustery conditions at Shinnecock Hills for the U.S. Open, many players turned to utility irons in an effort to keep the ball out of the wind while getting some scoot off the tee. In fact, it appeared there were more utility irons in the bag than hybrids and several notable players put one in just for this week, including Rory McIlroy and Jon Rahm (TaylorMade's P790 UDI 2-iron) and Jordan Spieth and Justin Thomas (Titleist's 718 T-MB, a 3-iron for Spieth and a 2-iron for Thomas). Marc Leishman even had a Callaway X Forged UT 1-iron in the bag.
But should you consider these clubs instead of hybrids? The answer might lie in what you're trying to achieve. Although the methods to get to it vary, the technological goal of utility irons are basically the same: more mass combined with lower and deeper centers of gravity to help get the ball airborne, while providing more versatility than your typical wood-like hybrid. On a standard 2- or 3-iron the CG is located closer to the face whereas it is farther back in a driving iron. As a result, the spin rate of a utility iron is lower than that of a 2- or 3-iron, which reduces the curvature of the shot, thus promoting greater accuracy. In addition, a deeper CG also encourages a higher launch angle than a typical long iron (but lower than a hybrid) for greater carry—a desirable combination.
Still, unless you strike the center of the face with far more frequency than most everyday players, a hybrid is likely a better play. There is an ease of use in getting the ball airborne as well as a greater margin for error thanks to the higher moment of inertia on a hybrid that will provide a better result on a mis-hit.