U.S. Women's Open 2021
With her career on 'borrowed time,' Michelle Wie West looks to make the most of her U.S. Women's Open week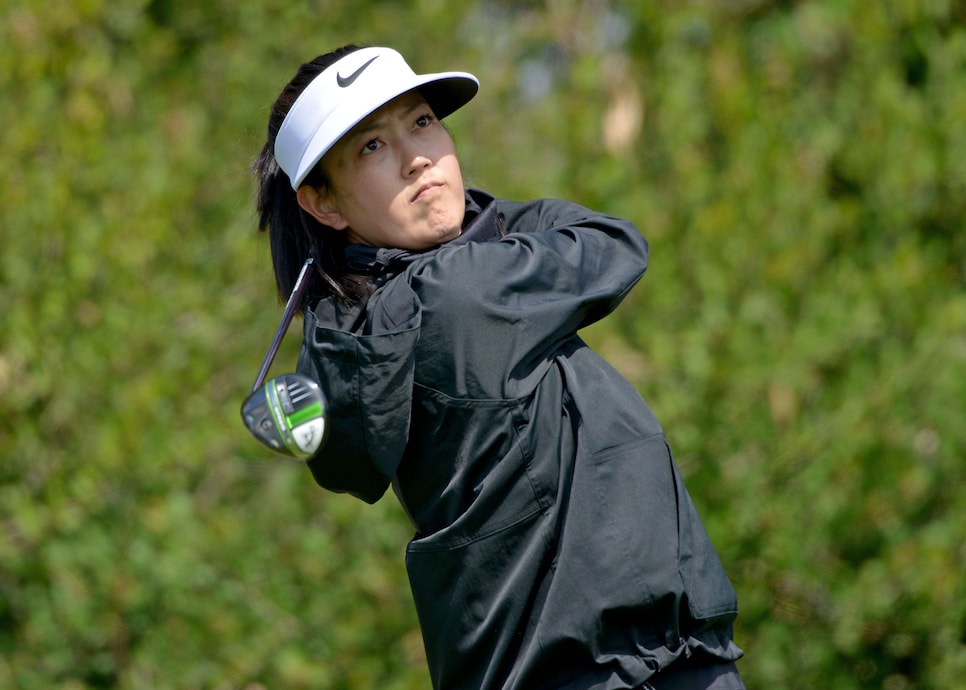 SAN FRANCISCO — One of the last times Michelle Wie West teed it up at a major championship was the 2019 KPMG Women's PGA Championship, and it looked it might be the end of her career. In pain because of a surgically repaired right wrist, she missed the cut at 22 over par.
"It was just a shame, that whole week was clouded," Wie West said on Tuesday at The Olympic Club, where the U.S. Women's Open begins on Thursday. "I wasn't even thinking straight. I just couldn't even see straight at that point."
Now, with baby Makenna in tow and a new last name after marrying NBA executive Jonnie West, Wie West tees it up in her backyard. The 2014 U.S. Women's Open champion returns after a five-week break following a missed cut in the Hugel-Premia LA Open at the end of April, where she missed her third cut in as many appearances this season.
The five-time LPGA winner has played Olympic Club multiple times, including a round with Steph Curry of the Golden State Warriors. Wie West benefits from sleeping in her own bed ahead of the next two LPGA events—this week and the LPGA Mediheal Championship at Lake Merced Country Club.

To prepare for the challenge of the Olympic greens, she focused on her putting. Wie West flew to Phoenix to see Stan Utley, a former PGA Tour player who has become a putting guru.
"I had a lesson with him a couple years ago, which I always think about, so it was really nice to kind of refresh the things that I was doing," Wie West said. "It's just the really small things. I just forgot what drills to do. Like what have I been doing? How am I holding the club? How am I even doing anything?"

She has to do more than just the tiny golf things in her return to the U.S. Women's Open for the first time since 2018. Her duties as a Solheim Cup assistant captain beckon as well. Captain Pat Hurst emphasized the importance of performing well at the remaining four majors on the calendar to make the team, and Wie West is collecting valuable data with her time at Olympic.

"Obviously, it's a lot easier to do [observe potential Solheim Cup players] when I'm on site, so I'm really taking advantage of this week," Wie West said. "Hopefully get paired with some people and really get to see their games and have a whole round to chat with them."

Playing in a major for only the second time in nearly two years is challenging enough with the extra responsibilities on the 31-year-old's shoulders. The years of mounting injuries add to the challenge, with the juicy Olympic rough eating golf balls and placing additional pressure on Wie West's arthritic wrists. Her off-course focus is on recovering, using machines at home, and sticking to her physical therapy routine. The effort required to continue playing after believing she hit her last shot on the LPGA at Hazeltine National Golf Club keeps everything in perspective.
"I'm playing definitely on borrowed time," she said. "and I'm grateful for every second of it."