News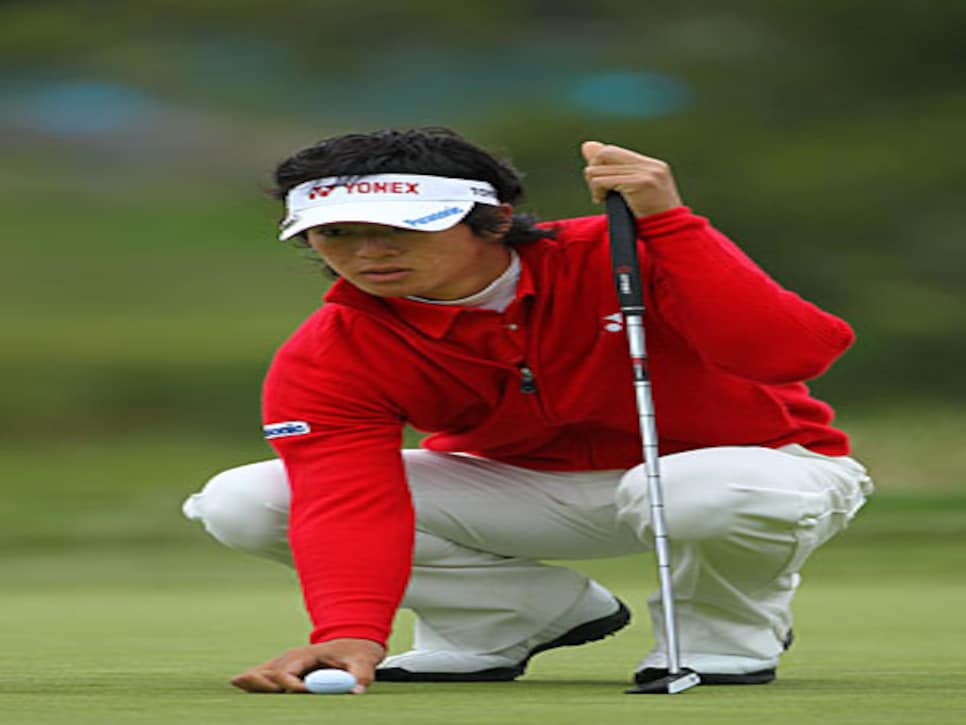 Ryo Ishikawa, 18, is in contention through 36 holes.
PEBBLE BEACH -- We have reached the halfway point of the 110th U.S. Open, and we'll apologize in advance if an abundance of compelling storylines in the national championship just isn't your thing. Who were the winners and losers on Friday at Pebble? Let's get right to it with another edition of birdies and bogeys.
__BIRDIE:__Phil Mickelson -- For all the inherent advantages of a U.S. Open at Pebble Beach, the first day was decidedly lacking in buzz. Mickelson changed that with one torrid stretch Friday afternoon. Is it too early for Grand Slam talk? Of course it is. How about now?
BOGEY: Tiger Woods -- It wasn't so much what the world No. 1 did, but what he didn't do on Friday. During a day when conditions were at least more favorable than in the first round -- particularly on the greens -- Woods stalled with a 72, and now his chances of contending hinge on his making a spirited run on the weekend. Why are we skeptical he has one in him?
BIRDIE: Ryo Ishikawa -- Maybe the grown-ups were in over their heads on Friday. The Japanese star, playing in his first U.S. Open, was unflappable. Just two shots off the lead heading into the weekend, the 18-year-old Ishikawa has turned plenty of heads so far this week, and not only because of his choice in outfits.
BOGEY: Rory McIlroy -- Of course, not every young phenom is immune to the pitfalls of Pebble Beach, or professional golf. A little more than a month after his breakthrough win in the Quail Hollow Championship, the 21-year-old McIlroy finished 10-over par and has gone home early from both the Players and the U.S. Open. The next big thing? Maybe. But for now, let's just start with making your next cut.
BIRDIE: Tom Watson -- The 60-year-old snuck into the weekend on the number, and then had them lined up at least 100 deep for autographs at the Lexus tent. Watson still has some magic, and people want a piece of it.
BOGEY: Shaun Micheel -- The first round co-leader followed up on Friday with a 77, an unraveling that began with a double-hit out of the rough on No. 10. Somewhere, T.C. Chen is shaking his head.
BIRDIE: NBC -- What had been an uninspired leader board now has a couple of crowd favorites in Mickelson and Ernie Els, a couple of young stars in Ishikawa and Dustin Johnson, and Woods at least lurking. Now only if they had a better looking golf course.
BOGEY: Y.E. Yang -- Just imagine if Mickelson didn't have to endure a back nine playing alongside the defending PGA champion, who was in contention right up to the point that he began chopping his way to an inward 49. Suddenly those scores in the Golf Digest U.S. Open Challenge don't seem so ridiculous.