USGA waters greens as a precautionary measure
PEBBLE BEACH, Calif. -- USGA officials insisted during their Wednesday press conference that they would not let Pebble Beach GL get away from them, even if it meant putting water on the course to counter the winds drying greens out too much. Sure enough on the 18th hole at 7:35 a.m. Thursday, the grounds crew was watering the green as USGA president Jim Hyler and senior director of rules and championships Mike Davis were cutting the front right hole location.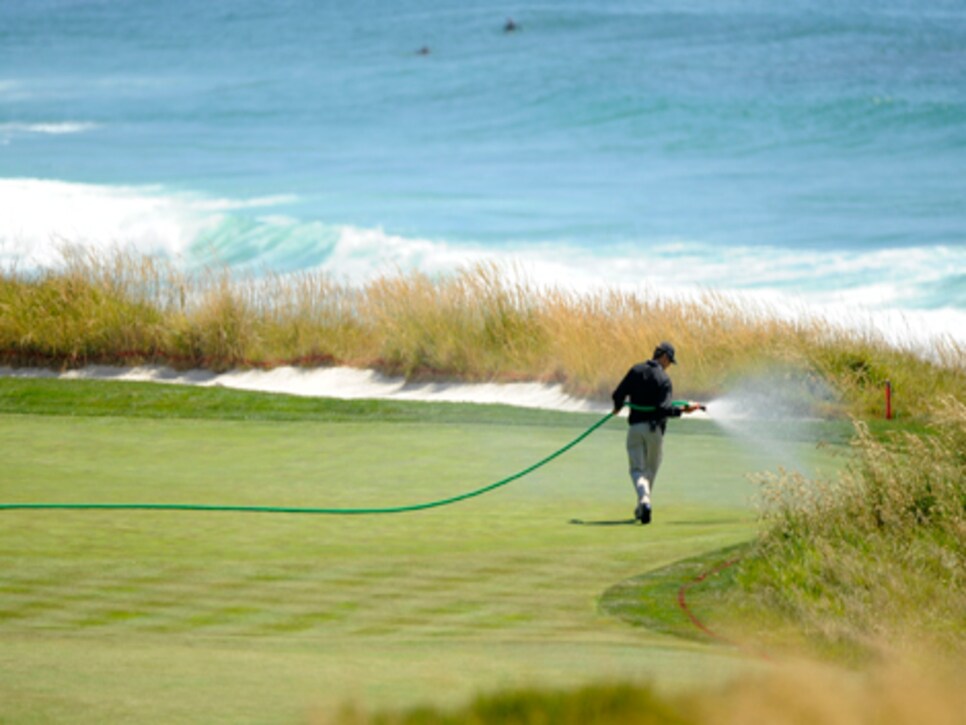 Davis said that "corrective" hand-watering was done on all 18 greens last night as well as other parts of the course. Additionally, hand-watering was also done this morning to parts of the course based on today's forecast for drying conditions and projected evaporation rates. "The putting greens should be relatively receptive for the first part of the day," Davis said.