News
USGA to retire Men's, Women's State Team Championship at end of 2017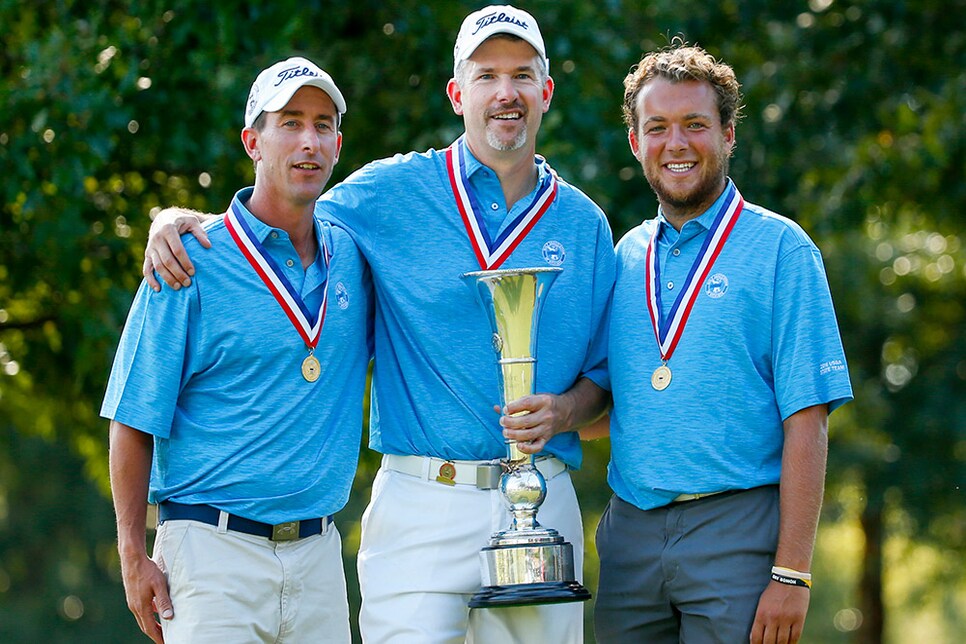 The USGA Championship Calendar was already set to change in 2018 with the addition of the U.S. Senior Women's Open. But a recent decision by the Executive Committee has two events now also coming off the calender.
USGA officials announced on Thursday they will be retiring the Men's and Women's State Team Championship events at the end of 2017.
"The USGA continually evaluates its championships and the way in which they are conducted," said Stuart Francis, USGA Championship Committee chairman, in a press release. "The decision to discontinue the State Team Championships follows a thorough review and analysis, including consultation with representatives from state and regional golf associations."
The State Team Championships began in 1995, coinciding with the USGA's 100th anniversary celebration and intended to be a one-time event with states being represented by non-collegiate players. Three-player teams from each state competed over 54 holes, the two lowest individual rounds counting to the team score. The success of the initial events caused the USGA to decide to continue them on a biennial basis. In 2010, the USGA staggered the tournaments, so that the Men's championship would be played in even years and the Women's in odd years.
Given the schedule, the final Men's Championship, as it now turns out, was held last September, with Michigan winning the title.
The final Women's State Team Championship will be played in September at the Club at Las Campanas in Santa Fe, N.M.
With the events being held in September and October, college golfers competing for their schools during the fall semester were ineligible under NCAA rules, leaving state golf associations to choose between mid-amateurs and junior golfers. An inconsistency in the selection process for each state began to surface in recent years that became a factor in deciding to retire the events.
"In our reviews and discussions, it became quite clear that the conditions of competition had evolved, and there were significant differences in the respective team selection processes," said John Bodenhamer, USGA senior managing director of championships and governance. "After considering the matter for more than a year, the review supported increased focus toward other areas of USGA competition, both present and future, including the continued enhancement of the local and sectional qualifying experience for players across all USGA championships."
This is the second time the USGA has retired a pair of its championships. The association discontinued running the men's and women's Amateur Public Links championships in 2014, replacing them with the men's and women's Amateur Four-Ball championships.