News
USGA to honor winners of all its championships with new exhibition event at the U.S. Open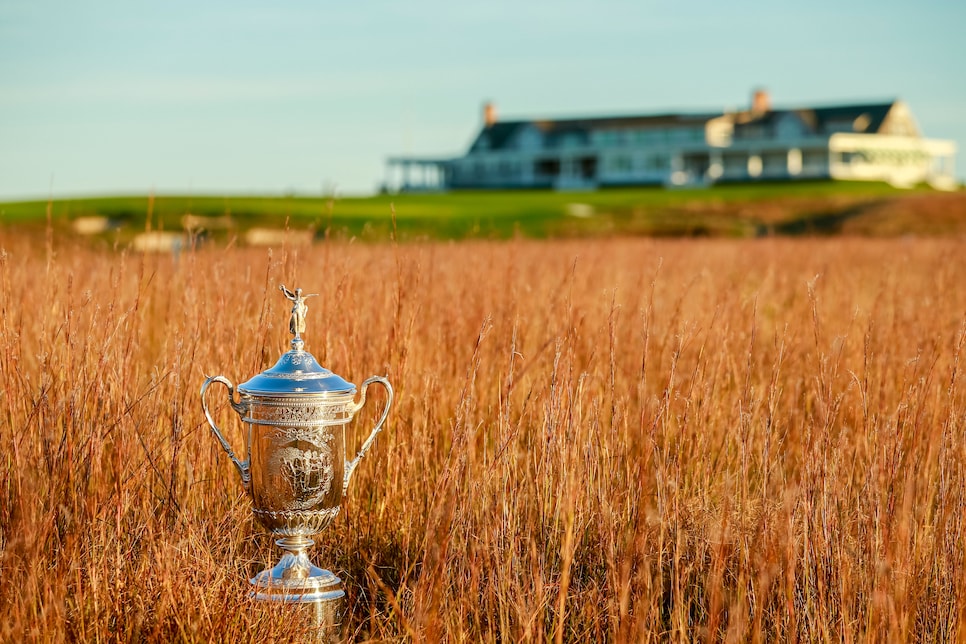 Copyright USGA/John Mummert
NEW YORK — Officials at the USGA had been looking for some time to collectively recognize the golfers who win their 14 national championships beyond just having their names engraved in the Wall of Champions at the Arnold Palmer Museum in Far Hills, N.J. And with Wednesday's announcement of a new event held in conjunction with the U.S. Open, they feel they've found an appropriate way to do it.
On Tuesday of U.S. Open week, the USGA will hold the inaugural Celebration of Champions, a four-hole exhibition at Shinnecock Hills Golf Club in Southamption, N.Y., that will pair 2017 USGA champions in a two-player, mixed-team event.
"It really is all about saying with all these champions what can we do more to celebrate them," said USGA executive director and CEO Mike Davis. "To win a USGA championship is to have reached the pinnacle, whether it's junior golf, amateur golf, professional or seniors. … And we felt we weren't quite doing enough to celebrate them. So this is a great chance to give them a place to honor their accomplishments."
The players will compete in an alternate-shot format over Shinnecock Hills' 10th, 11th, 12th and 13th holes, with the action to be televised beginning at around 4:45 p.m. on FoxSports 1.
Who will be paired with whom is still to be determined, but the diversity of ages and backgrounds, according to Davis, ensures a unique experience.
"We thought alternate shot would be really fun because you're pairing female with a male, and players from different generations," Davis said. "That experience will just be unique."
Adding to the occasion, Jack Nicklaus, an eight-time USGA champion, will preside at the honorary starter.
It took Sean Knapp more than 20 years and 43 USGA events until he finally claimed a championship last August when he won the U.S. Senior Amateur title. He'll try to qualify for the U.S. Open later this spring—his victory advances him through Local Qualifying—but the chance to get to Shinnecock for this new event will be sweet consolation.
"It's a privilege to be a USGA champion and then to have the opportunity to be honored along with all these other great players is something special," said Knapp, 56, who was on hand for the announcement, along with the launch of the U.S. Open Trophy Tour, at Konnect Golf in midtown Manhattan.
After the Tuesday exhibition, the USGA champions will also come together for a special dinner to honor them once again that evening.
The event's participants include: Frankie Capan (U.S. Amateur Four-Ball champion), Alice Chen (U.S. Women's Amateur Four-Ball champion), Kelsey Chugg (U.S. Women's Mid-Amateur champion), Noah Goodwin (U.S. Junior Amateur champion), Sean Knapp (U.S. Senior Amateur champion), Judith Kyrinis (U.S. Senior Women's Amateur champion), Matt Parziale (U.S. Mid-Amateur champion), Kenny Perry (U.S. Senior Open champion), Doc Redman (U.S. Amateur champion), Sophia Schubert (U.S. Women's Amateur champion), Taylor Totland (U.S. Women's Amateur Four-Ball champion) and Ben Wong (U.S. Amateur Four-Ball champion).