The Loop
USGA still deciding on allowing distance measuring devices for its amateur championships
A simple question arises after hearing of the R&A's Monday announcement that it has [approved the use of distance measuring devices for its amateur championships in 2014](http://www.randa.org/en/RandA/News/News/2014/January/THE-R-and-A-ALLOWS-DISTANCE-MEASURING-DEVICES-IN-ITS-AMATEUR-EVENTS-IN-2014.aspx):
Will the USGA follow suit?
It doesn't, however, have a simple answer.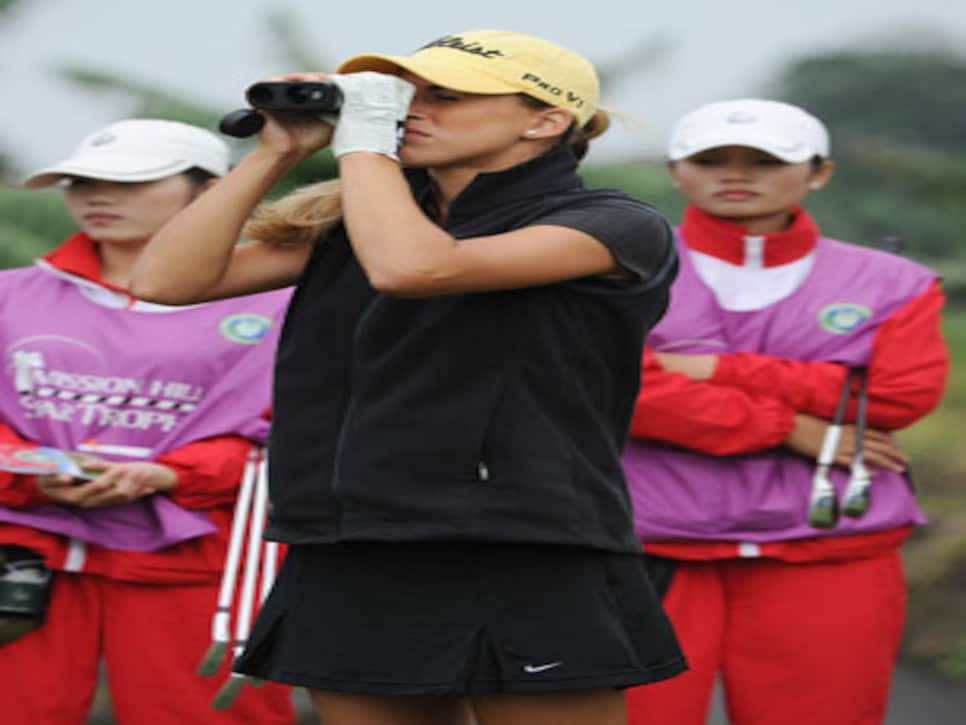 Sources familiar with conversations among USGA championship committee members suggest the governing body is moving toward making a similar decision, potentially as soon as next week's USGA Annual Meeting at Pinehurst (N.C.) Resort. There are still some within the association, though, who would prefer to study the issue further before following the R&A.
The official position out of Far Hills, N.J., is that the matter is something "the USGA continues to study and consider."
Last September, the USGA experimented with the use of DMDs at the Women's State Team Championship to see if players using range finders could help improve pace of play, a priority inside the USGA. No official data was released, but a USGA source say the results from the championship helped the case to allow their uses at more events.
If the USGA did give the green light for their use at amateur events, it would do so in a similar fashion to the R&A: approve the adoption of a local rule for its championships that has been allowed under the Rules of Golf (14-3) since 2006. Devices that measure and gauge distance are the only ones allowed by the local rule.
This local-rule provision has enabled individual tournaments and associations to move forward with using the devices. Various college events have done so in recent years. Starting last year, the American Junior Golf Association agreed to allow them for all of its competitions.
The R&A specified that the local rule would not be used in its Open championships or in any qualifying for them. Likewise, the USGA is not considering allowing DMDs at the U.S. Open, U.S. Women's Open or U.S. Senior Open. At those events, the yardage book will remain mightier than the range finder.