The Loop
USGA stays in house for new technical leader
When U.S. Golf Association Senior Technical Director Dick Rugge announced his upcoming retirement last month, he was highly complimentary of his staff at the USGA Research and Test Center and said his successor would not be a surprise.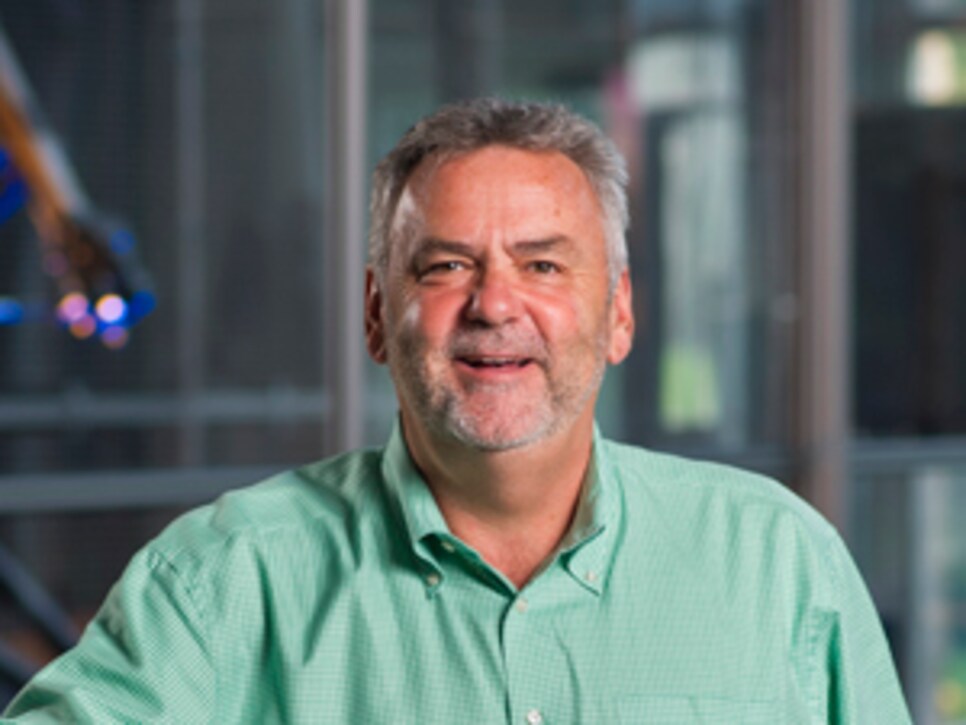 On Wednesday, a letter was circulated to USGA staff, announcing that John Spitzer, the current assistant technical director, will take over as the new Managing Director of Equipment Standards, overseeing the team that investigates and adjudicates all matters of equipment technology for the USGA. Spitzer will report directly to John Bodenhamer, USGA senior managing director of rules, competitions and equipment standards.
In the letter announcing the promotion, Bodenhamer cited Spitzer's intimate involvement in the development of some of the most important rules, research and procedures of the last decade, including the spring-like effect limit, indoor ball testing, the limits on clubhead size, volume and moment of inertia and the study of spin generation that led to the formulation of new groove regulations. Spitzer, along with fellow USGA Test Center staff members Matt Pringle and Jim Hubbell, is one of the inventors of the GrooveScan method for precisely measuring grooves for conformance to the stipulations governing groove angles, spacing, depth and volume.
"John's impressive breadth of experience and knowledge, along with his many accomplishments at the USGA, will make him a strong successor to Dick in this critical role," Bodenhamer said in the letter. "John and his colleagues are sure to build on the outstanding achievements of the Research and Test Center, as well as the standards they have set, under Dick's stewardship."
Rugge believes the change will be "quite seamless."
"He's a very solid engineer, and I've relied on his technical skills throughout my time here," Rugge said. "He is a familiar figure to manufacturers and that will be helpful in our relations with them."
Rugge said Spitzer has been an integral part of the "high performing team" that has fundamentally improved the efficiency of the test center in evaluating products for conformance. He pointed specifically to a timer on his his computer that reflects the current "time to decision." "When I started here, that number was 60 days," Rugge said. "Now, it's 17. You can expect that under John this department will continue on a trajectory of making continuous improvement."
Spitzer, who actually has been on the staff at the USGA longer than Rugge, joined the USGA in 1997. Spitzer, who earned his masters in mechanical engineering from Villanova University, came to the USGA after several impressive stints in both academia and business. He spent eight years at Princeton University's Plasma Physics Laboratory, where he led the thermomechanical engineering branch and also worked on the International Thermonuclear Experimental Reactor and the on the linear accelerator for the Superconducting Super Collider. He also spent nine years working at General Dynamics Electric Boat division, where he supervised the structural acoustics and dynamics group.
Spitzer is slated to officially begin his new duties upon Rugge's retirement on Feb. 2, 2013.