The Loop
Why the USGA's ruling on distance-measuring devices should be applied to Open events
The decision by the USGA Championship Committee to allow distance-measuring devices (DMDs, or laser range finders, golf GPS units or smartphone apps) in all its national amateur championships beginning this year signals a change that's at once both obvious and complicated.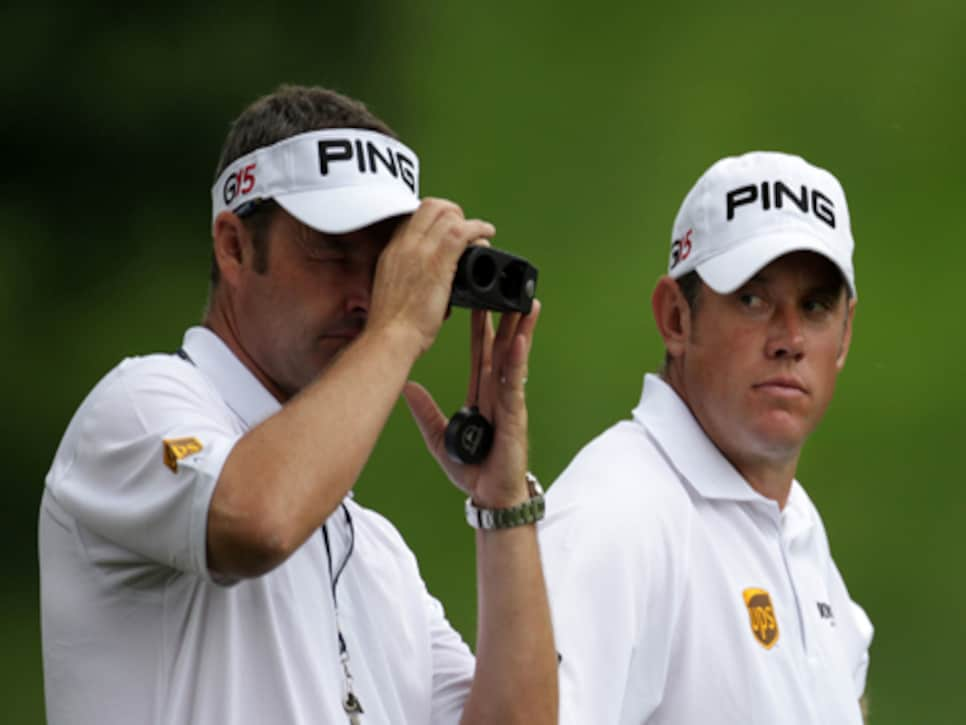 DMDs will be OK for amateurs but practice rounds only for pros. Photo: Ross Kinnaird/Getty Images
The USGA has been OK with DMDs in tournament play since 2006, but only as a Local Rule applied by the tournament committee. Until now, using one in a stipulated round in a USGA event would have been a violation of Rule 14-3. The USGA decision aligns with a similar one by the R&A announced in January.
The rule will not be extended to the USGA's open championships (U.S. Open, U.S. Senior Open and U.S. Women's Open). The PGA of America's board of directors announced last year that DMDs would be OK for several events, including the PGA Winter Championships, the PGA Tournament Series, section championships, the Junior PGA Championship and Junior Ryder Cup and the Playing Ability Test, but still would not be allowed at any of its major national events, including the PGA Championship. The explanation given by Kerry Haigh, the PGA of America's chief championships officer, however, was not critical of the devices themselves.
"The main reasons are that at our spectator championships and national PGA member championships, the competitors are able to have one or more practice rounds at the course and also have caddies whose job in many cases is to be able to calculate yardages and distances, whereas at the vast majority of our events players are seeing the course in many cases for the first time and do not have caddies," he said. "Also, with the major tours throughout the world not allowing their use, it would create some issues with the top players if we started to use them at some events but not at others."
Indeed, the PGA Tour is steadfast about not allowing DMDs for its events. "This remains in full effect, and we are not contemplating a change," said Andy Pazder, executive vice president and chief of operations. The concern seems to be that DMDs would reflect poorly on the tour's image and would not help pace of play.
Of course, a key to getting USGA rulemakers over the hump on DMDs seemed to be that very issue. According to John Spitzer, managing director of equipment standards for the USGA, a trial run at last year's Women's State Team Championship showed that 80 percent of the players used a DMD on par 3s and 89 percent used one for their approach shot on par 4s with "no statistically significant difference" in pace of play. In its announcement the USGA referenced that experiment, saying, "USGA researchers found no evidence that DMDs had a negative impact on pace of play."
The new rule allows both laser and GPS and (in a limited way) smartphone devices, but a player cannot utilize a device that also provides information about measurements of slope or wind speed or club recommendations. A flowchart on the USGA website helps golfers understand what functions are allowable.
Several DMD industry representatives were obviously pleased with the decision. Dan Steiner, vice president at Laser Link Golf wrote in an email, "As you might guess, we think it has been a long time coming, but we're glad something finally happened. We have heard for months from many different people that this is 'a different USGA,' and this step is definitely one to illustrate that."
Paul Herber, senior vice president of sales and business development at SkyGolf, maker of the SkyCaddie GPS, believes the decision could influence consumer attitudes. "What the R&A and the USGA have done in the last few weeks has been the final endorsement we needed," he said. "Those who've wondered whether a GPS is in the spirit of the game, that idea goes away now."
Yet while expanding the use of DMDs to some USGA, PGA and R&A events, a large question remains: If the information and efficiency provided by DMDs is a good thing (and testing from SkyGolf suggests that it improved average pace of play by 20 to 25 minutes in tournament golf), why restrict the rule to amateur events? Why not include it for the open championships? Why not allow players on the PGA Tour to receive exact yardages from ShotLink? In a world of instant information, it seems decidedly backward that fans who go to pgatour.com are able to access more precise yardage information, let alone exact updates on the leader board and cutline, than the players competing in the event.
The game seems better when the ruling bodies embrace technology that enhances the game for all players (such as adjustable drivers) without threatening its basic principles and challenges. The DMD decision is logical, practical and overdue. Golf can only get easier with information, not only about the yardage to the hole but also diagrams and other features that eliminate indecision and confusion. Why not apply this for elite players at the best events? Doing so would likely only enhance the use of DMDs by everyday players while possibly helping the pace-of-play issues that currently plague the professional tours.
It'd be an example of a little efficiency going a very long way.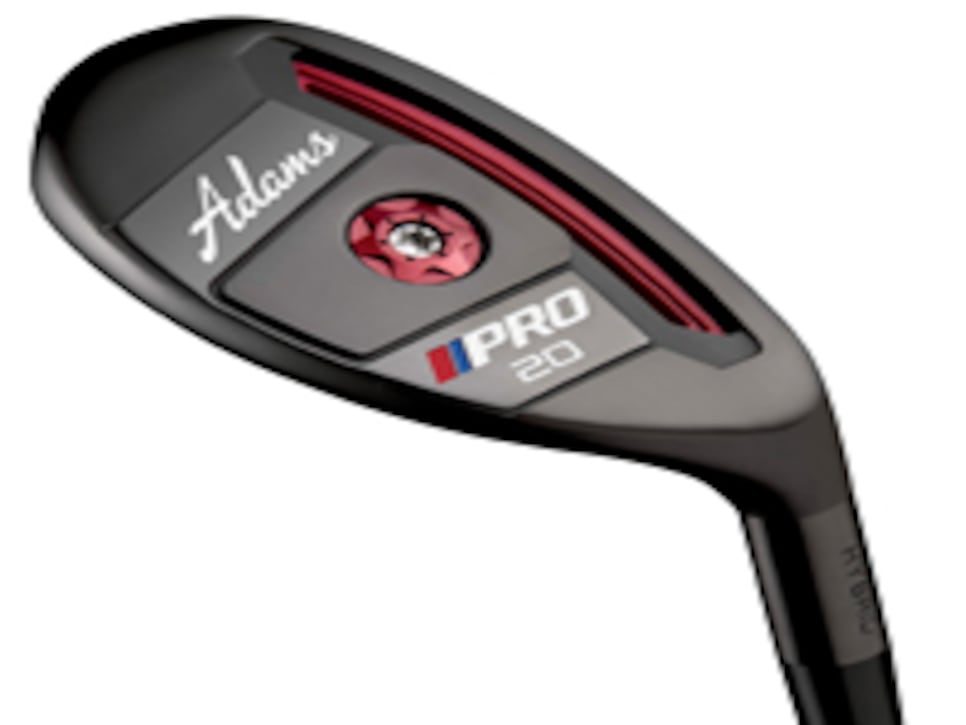 PRICE: $200 (Lofts: 16, 18, 20, 23, 26 degrees)
A thin Carpenter 455 steel face enhances ball speed and forgiveness. Michael Allen used a prototype of this club at the Allianz Championship.
Although he shot 66 during the first round of the AT&T Pebble Beach National Pro-Am, Phil Mickelson switched to an Odyssey Metal-X Milled Versa #9 HT putter before Friday's second round. The putter was 34 inches long with a touch of offset added, which Mickelson says sets up the head better for him. The move didn't seem to work in the short term as Lefty struggled with his putting on the Poa annua greens, losing more than three strokes to the field in strokes gained/putting during the final round at Pebble Beach GL. ... Two players at opposite ends of the driving distance spectrum put TaylorMade's SLDR 430 driver in play at the AT&T. Short-hitting Brian Gay had a 10.5-degree version, saying the club produced a more penetrating ball flight than the TaylorMade R1 he had been using. Bomber J.B. Holmes opted for a 12-degree model and used the club to rank third in driving distance for the week at 294.4 yards. ... David Duval used an interesting putter on the Monterey Peninsula. The flat stick was from Kramski, a German company known for producing extremely expensive putters. The 2001 British Open champ finished T-35 -- his best finish since the 2011 Justin Timberlake Shriners Hospitals for Children Open in Las Vegas -- and won $29,139.