The Loop
Sunday's must-watch TV: Two football games and a new Jack Nicklaus documentary
Jack Nicklaus won 18 professional majors, but what he considers the most important putt of his illustrious career happened before any of that. That's just one of many insights from Nicklaus and his contemporaries that will come to life in a new documentary chronicling the "Golden Bear's" life.
Produced by the USGA and Ross Greenburg Productions, "Nicklaus: The Making of a Champion" will debut in the United States at noon EST, Sunday, Jan. 18, on Fox prior to its pre-game coverage of the NFC Championship game. In other words, get ready to spend even more time on your couch on Sunday than you planned.
"I never really paid a whole lot of attention to what I did, but to have somebody sort of exaggerate, glorify it you might say, is very flattering," Nicklaus said during a conference call on Wednesday. "It's been years since I've done any of that stuff. To go back and look at it and see some of it and see some of the shots you played, it's kind of fun."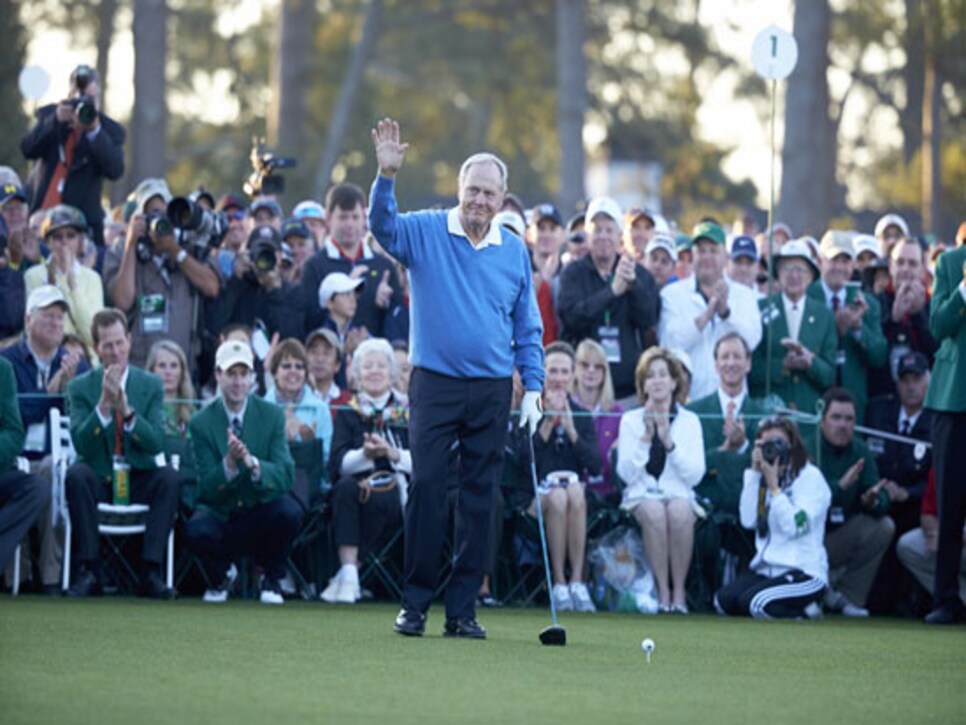 The documentary's premier is all part of an exciting stretch for Nicklaus. On Monday night, his alma mater, Ohio State, won the college football national championship and Nicklaus will celebrate his 75th birthday three days after the film is released.
"We're proud to celebrate Jack's legacy as the 'Golden Bear' approaches a milestone birthday," said Thomas J. O'Toole Jr., USGA president. "His influence on golf can be seen in every player who followed him and every fan who enjoys playing and watching the game. This film tells the story of one of the game's greats."
The USGA also announced the Jack Nicklaus Room will open at the USGA Museum in Far Hills, N.J., on May 27. Nicklaus will join Arnold Palmer, Bobby Jones, Ben Hogan and Mickey Wright as golfers to receive this honor.
So about that putt. . . part of the documentary will tell the story of Nicklaus' springboard win at the 1959 U.S. Amateur, his first USGA title. It was there at the Broadmoor in Coloroado where Nicklaus made an eight-footer on the 36th hole for a 1-up win over Charles Coe.
"That putt I believe gave me the confidence and belief that I could do it when I had to in the future," Nicklaus said. "And so I think that was probably the most important putt I've ever made. . . . That was a big putt."
Nicklaus finds singling out his favorite major win, however, a bit more challenging.
"I think that obviously you can't pick your favorite child or the favorite golf course you did. I can't really pick a favorite major," he said. "I think they were all significant and all my favorites. Every time I won one, it was certainly my favorite at the time."
Here's a preview trailer for the film: