The Loop
USGA president apologizes for repeatedly calling Brittany Lang by wrong name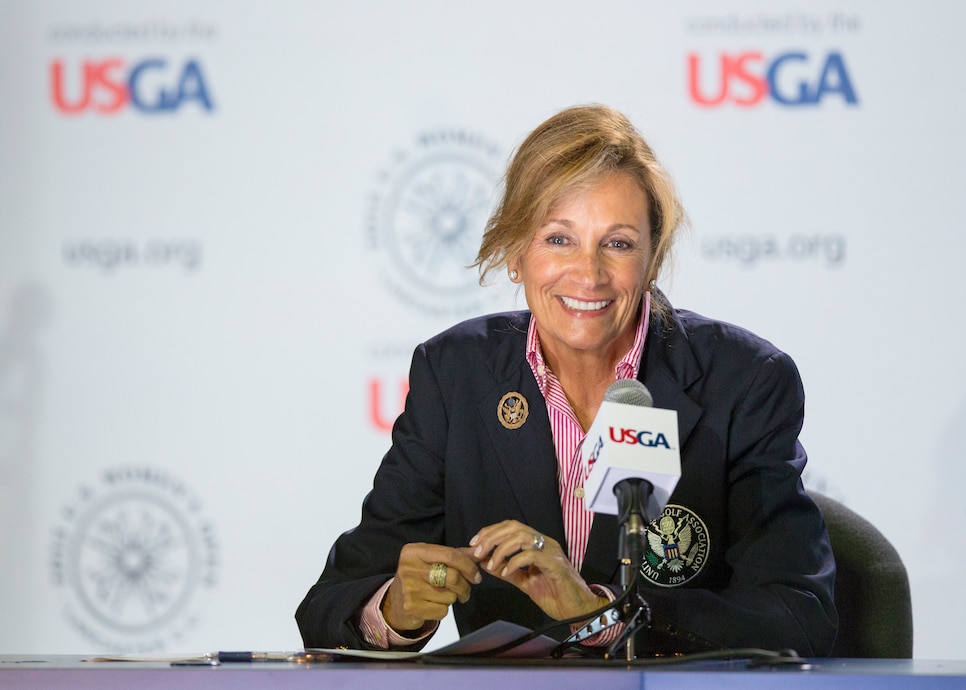 Let's agree that Sunday was not the best day for the USGA, in the same way that the last month has not been the governing body's best month. Another rules controversy played a pivotal role in Sunday of a national championship, and unlike with Dustin Johnson, who went on to win the men's U.S. Open, a penalty is what likely cost Anna Nordqvist the U.S. Women's Open.
But that's not even all. In the aftermath of the strange finish at CordeValle Golf Club in San Martin, Calif., there was an awkward awards ceremony made even more awkward by Diana Murphy, the USGA president, mistakenly calling Brittany Lang, the woman who outlasted Nordqvist in the playoff, "Bethany." Murphy called Lang by the incorrect name four times in her opening remarks, to the extent that when she summed the U.S. Women's Open champion forward to receive her trophy, Lang was unsure what to do.
To her credit, Murphy issued an apology shortly after the ceremony.
"I would like to apologize to the 2016 U.S. Women's Open champion, Brittany Lang," Murphy said in a statement. "During the prize presentation, I mistakenly called her by the wrong name repeatedly. I have expressed my regret to Brittany personally and explained that in the heat of the moment, I became nervous and made these mistakes. I appreciate her understanding, and I am sorry that what I said may have taken away from a historic moment for a very deserving champion."