The Loop
USGA names gold medal in honor of Jack Nicklaus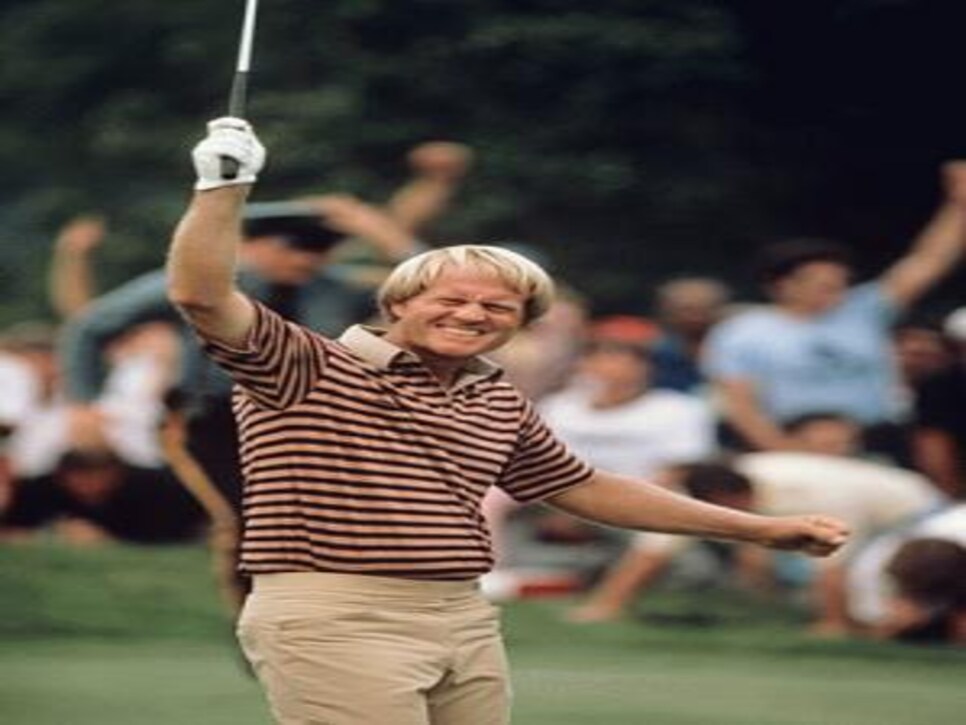 SAN FRANCISCO -- On the eve of the 112th U.S. Open, the United States Golf Association will announce that it is dedicating the gold medal presented each year to the U.S. Open champion in honor of Jack Nicklaus, Golf World has learned.
A press conference is scheduled for 9:30 a.m. PDT at Olympic Club with Nicklaus, winner of a record-tying four U.S. Open titles, expected to be in attendance.
The gold medal, to be officially named the Jack Nicklaus Medal, dates to the first U.S. Open in 1895 when it was presented to winner Horace Rawlins. The medal never has had a name, and its design has evolved over time. It now will incorporate a silhouette of the Golden Bear in a follow-through pose.
"While every major championship is meaningful and memorable, I have always considered the U.S. Open the most important major championship to me," said Nicklaus, 72, of North Palm Beach, Fla. "The U.S. Open represents our national championship, and because I am an American there is a special connection to that major. The dedication of this medal, and to be associated with this great championship going forward, is among the most special recognitions I have ever received.
"Honestly, it's something that I haven't quite gotten my head around totally," added Nicklaus, winner of 18 professional majors and two U.S. Amateur titles. "To think about your name being attached to something like that for years to come is pretty overwhelming."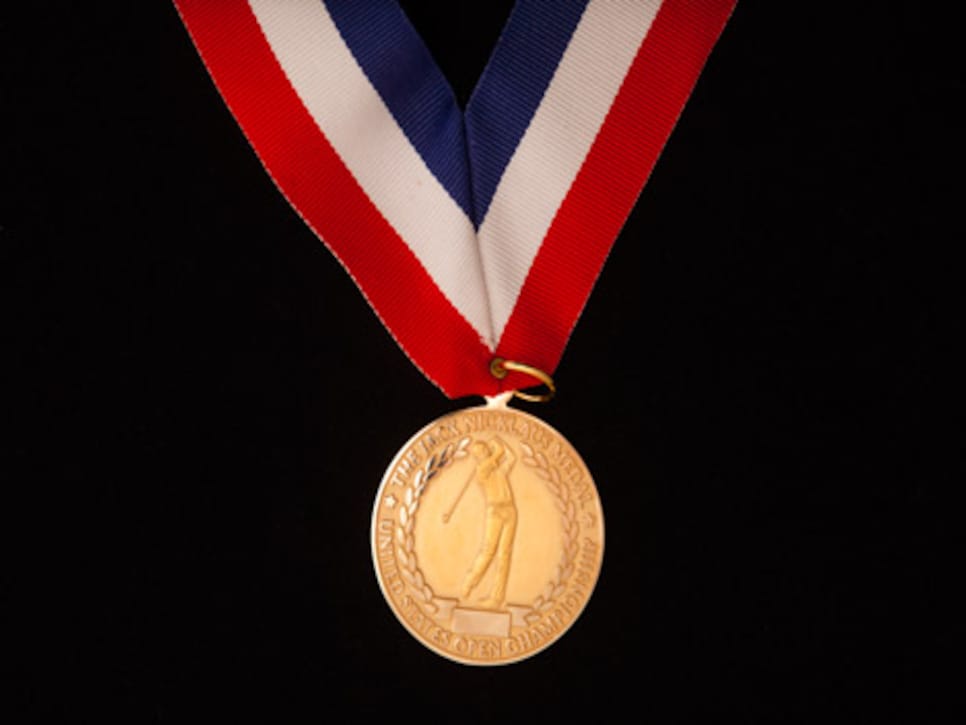 Nicklaus' record in his 44 U.S. Open starts is overwhelmingly impressive. His four victories include his first 50 years ago in the historic 62nd U.S. Open at Oakmont CC when he beat Arnold Palmer in a playoff. Nicklaus also had four runner-up finishes and a record-tying 11 top-5 finishes. He holds the record with 18 top-10s.
Nicklaus played his first U.S. Open in 1957, at age 17, and appeared in his last in 2000 at Pebble Beach at age 60. His 44 straight appearances also is a record.
"As we continue to crown future great U.S. Open champions, they will be forever linked to Jack Nicklaus and his remarkable U.S. Open record," USGA President Glen Nager said.