The Loop
USGA must soften Oakmont for U.S. Open, it's said, 'I hope in jest'
Stories of interest you might have missed…
Anticipation already is building for the U.S. Open next month at Oakmont Country Club, given its heritage and inherent difficulty quotient.
"Or, as Paul Goydos [said] before the 2007 Open when assessing the par-3 eighth hole, which during one round was stretched out to 300 yards: 'In my two decades on the (PGA) Tour we've never had a hole where you could have a long-drive contest and closest to the pin on the same hole.'"
Oakmont's difficulty is "really in the [the club's] DNA," USGA executive director Mike Davis said in this story by Mike Kern at Philly.com. "It's been said that, and maybe somewhat in jest, when the USGA comes to town Oakmont must cut the rough, slow down the greens and utilize easier hole locations. I hope it's in jest. But you get the drift."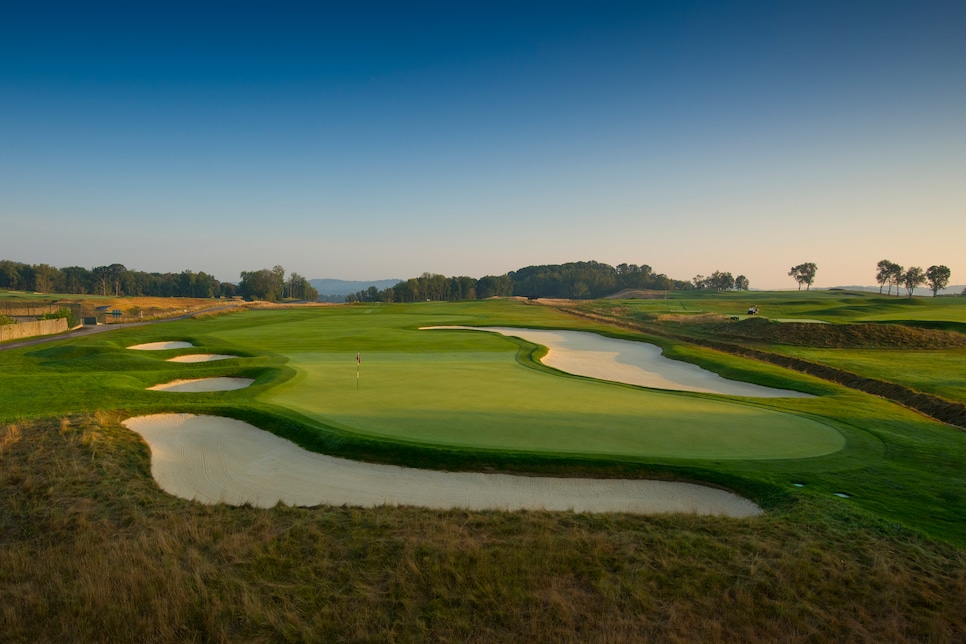 Fowler on Players' Championship finish: 'It was crazy'
"Rickie Fowler stood on the 17th tee of the TPC Sawgrass Players Stadium Course three times during the final round of the 2015 Players Championship, knowing that anything less than a birdie would cost him a chance to win the tournament.
"Each time, he got down in two shots: one swing of a 52-degree gap wedge, choking down slightly, followed by one putt… 'It was crazy,' Fowler. Gary Smits of the Florida Times-Union, in this story, looks back on Fowler's remarkable victory at the Players.
Olympics make for a trying summer for elite players
Golf's return to the Olympics has resulted in an exceedingly crowded summer schedule for elite players.
"During the next 21 weeks, both the PGA Tour and European Tour stage their flagship events; there are three major championships and a World Golf Championship event during that time; the staging of eight national Opens, including the Canadian Open; the Olympics; four FedEx Cup playoff events, including the Tour Championship. And then the Ryder Cup," ESPN's Bob Harig writes in this story on how players plan to cope and avoid burnout.
"I think I played 18 holes in total since Augusta," Rory McIlroy said. "I took a little time off after (the Masters) to recharge the batteries a little bit. It was a pretty busy stretch up to Augusta. The reason I took three weeks off is I'm not going to have more than a week off until after the Ryder Cup. So until October it's going to be very busy."