The Loop
USGA honors Frank Hannigan (and a pet) with a portrait
FAR HILLS, N.J. — You could do worse than be commemorated with your beloved pet at a place that reveres history and the people who have had a hand in making it. So it was that family, friends and associates of Frank Hannigan gathered to honor the late USGA executive director Wednesday night with the unveiling of his portrait at the USGA Museum's Ben Hogan Room.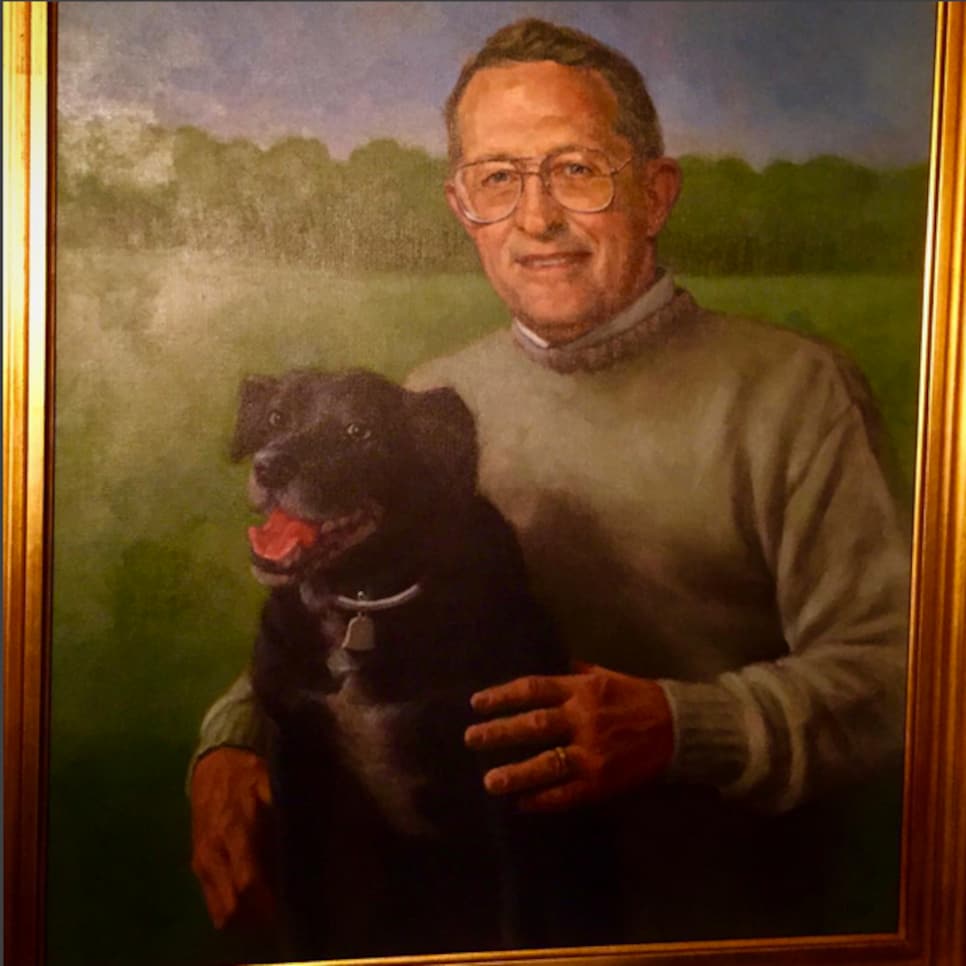 "Unique," said the USGA's Mike Butz. An iconoclast, said Jerry Tarde of Golf Digest, where Hannigan's biting opinions spared no one, and his observations were prescient. Hannigan's wife of 50 years, Dr. Janet Carter, cited one of his Golf Digest stories from a decade ago: "More and more, the future of golf is looking like Donald Trump." Added longtime ABC colleague Peter Alliss, via video: "He was naughty, cheeky, and sometimes he could be a bloody nuisance … but I loved him."
Hannigan, who died in March 2014 at 82, joined the USGA in 1961 and did a variety of jobs before serving as executive director from 1983-'89. Among his many credits: bringing the U.S. Open back to Shinnecock Hills in 1986. Among his perks as boss: bringing his dog, Sparky, to work every day, giving the black lab free reign over Golf House's campus, indoors and out. "Chairman of the board," USGA executive director Mike Davis said of Sparky, whose ashes are marked with a plaque and a tree outside the organization's library.
It seemed natural that artist John Boyd Martin, whose portraits of U.S. Open champions Arnold Palmer and Johnny Farrell and USGA administrators P.J. Boatwright and David Fay hang on USGA walls, would put Hannigan and Sparky together for perpetuity. "I remember that sweater," said Hannigan's daughter, Susan. "It doesn't have a stain. Thank you." Amid the laughter, there was a reminder why all were in attendance. Susan recalled the moment it was crystallized for her as a young girl. A USGA employee told her, "Your dad is a great man."