News
USGA cancels two events and local qualifying for U.S. Open and U.S. Women's Open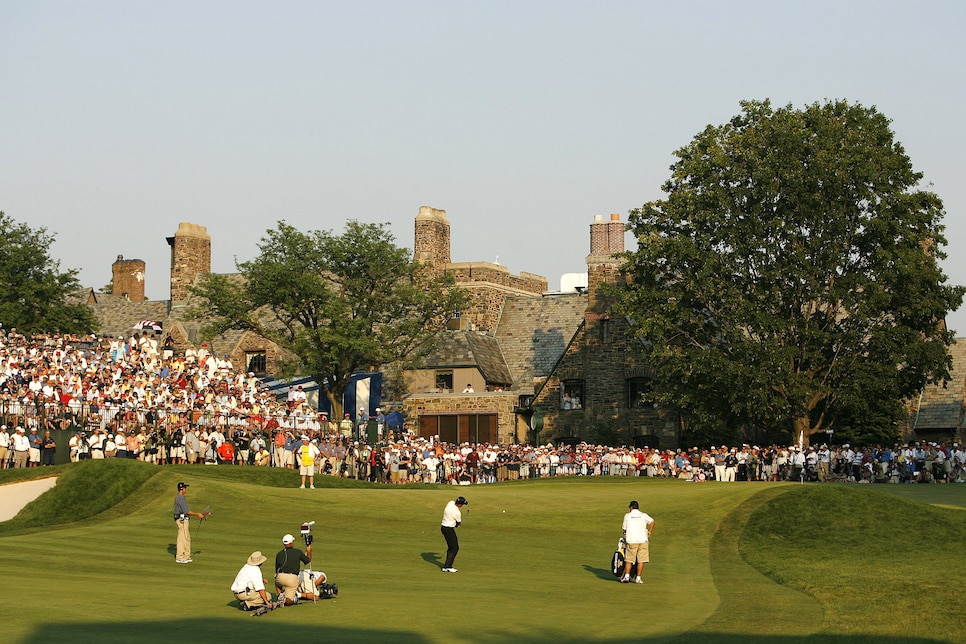 The U.S. Golf Association waited as long as it could to make decisions about its championships moving forward amid the coronavirus pandemic. That pondering and discussion became action on Tuesday, when the USGA announced that it is canceling its first two championships of the year—the U.S. Amateur Four-Ball and U.S. Women's Amateur Four-Ball—while also eliminating first-stage local qualifying for the U.S. Open and U.S. Women's Open.
In a statement, the USGA said, "We will continue to hold the dates for the 2020 U.S. Women's Open at Champions Golf Club and the 2020 U.S. Open at Winged Foot Golf Club."
"At this time, it is premature to speculate what might occur with other 2020 USGA championships," the USGA statement said. "We will continue to monitor all available guidance and regulations from the CDC, WHO and other federal, state and local authorities to do what is in the best interests of our community. We appreciate everyone's understanding and support during these unprecedented times."
The U.S. Women's Amateur Four-Ball was to be the USGA's first championship of the year. It was set to be played April 25-29 at Quail Creek Country Club in Naples, Fla. The U.S. Amateur Four-Ball was scheduled for May 23-27 at Philadelphia (Pa.) Cricket Club.
For Quail Creek, the circumstances seem to be a particularly cruel blow. It was tabbed to host the 2017 U.S. Women's Mid-Amateur, but wasn't able to in the aftermath of Hurricane Irma. The Women's Four-Ball was to be its second chance.
Qualifying events are a big portion of U.S. Open tradition and lore, democratically opening the field to those who advance out of 18-hole local qualifiers into the grueling one-day, 36-hole sectionals. It appears that the USGA will try to maintain a semblance of that process.
"In conjunction with our Allied Golf Association (AGA) partners and International Federations, (we) will look to redesign qualifying going forward as events unfold," the statement said.
Local qualifying for the U.S. Open at Winged Foot in Mamaroneck, N.Y., was slated for April 27-May 12 at 109 sites in 45 states and Canada. Final qualifying was scheduled to be conducted in nine U.S. locations, plus Canada, Japan and England. One U.S. site for final qualifying, in Texas, was scheduled for May 18, while the qualifier in England was May 25. The rest are supposed to be held June 8. The U.S. Open is June 18-21.
Qualifying for the U.S. Women's Open at Champions Golf Club in Houston was April 21-May 14 at 25 locations. The 75th U.S. Women's Open is June 4-7.
The USGA has been weighing its options for days. USGA CEO Mike Davis issued a statement late Monday after the CDC recommended that events of 50 or more people should not be conducted for the next eight weeks. Stated Davis:
"The USGA has been carefully monitoring all information available regarding the Novel Coronavirus COVID-19 and remains focused on the health and safety of the USGA community, including our staff, players, officials, volunteers and spectators. We have established an internal task force and are communicating on a regular basis with our peers in the golf community and the broader sports world as information on this evolving issue continues to be shared."