The Loop
USGA adds $2 million to 2017 U.S. Open purse for record payout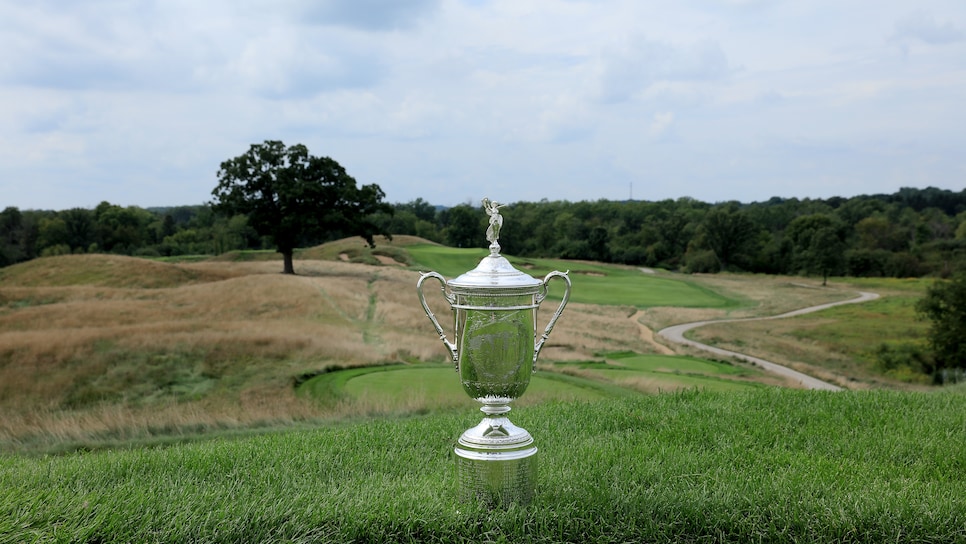 Not that golfers need extra incentive to compete in the U.S. Open. But for those that make the cut at Erin Hills this summer, life just got a little richer.
The USGA confirmed this weekend it's adding $2 million to the purse for this year's tournament, bumping the total prize money to a whopping $12 million. The figure surpasses the Players Championship and PGA Championship (each at $10.5 million) as the biggest payout in golf.
"When you look at the USGA championships, by and large just about any way you look at, they're the most important championships not only in the U.S. but in the world," Mike Davis, USGA executive director/CEO, said on Saturday prior to the USGA Annual Meeting in Washington, D.C. "And we talked about that and said the purses really should reflect that."
The winner's share will see a significant raise as well. Last season, Dustin Johnson received $1.8 million for his efforts at Oakmont. This year's champion will take home $2.16 million.
It's a large spike from what the purse stood just a decade ago. In 2003, the U.S. Open's total prize was $6 million. The tournament received $1 million boosts in 2014 (from $8 million to $9 million) and 2015 ($10 million).
The men aren't the only ones to see an increase in pay. The USGA also said this year's U.S. Women's Open purse at Trump National Bedminster will be $5 million, up from 2016's $4.5 million.
"It's not something you're going to see the organization way out in front of in terms of promoting this," Davis remarked. "But we feel it's important."
The 2017 U.S. Open will begin on June 15. It will mark the tournament's debut at Erin Hills, which opened in 2006 and hosted the 2008 U.S. Women's Amateur Public Links and 2011 U.S. Amateur.