Alternate Routes
Don't want to wait for new golf clubs? The used market is a better option than ever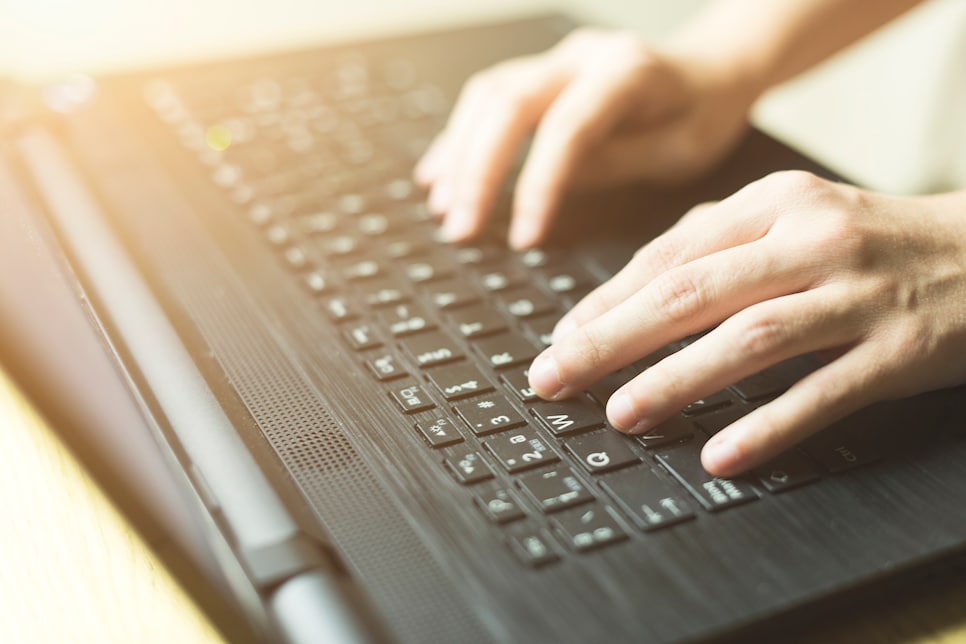 The supply-chain issues that have made getting new golf clubs in a timely manner about as challenging as breaking 80 for the first time have left consumers highly frustrated. After all, the last thing a golfer​ who has committed to buying new sticks​ wants to hear is it's going to take six to 12 weeks—or possibly longer. They want their clubs. Now.
For many, that desire led to an alternate source: the used-club market.
​As the CEO of GlobalGolf.com, ​​one of the leading dealers of used golf equipment, Ed Byman h​​​​as seen a noticeable uptick in his business over the past year.
"People who were coming back into the game or were new to the game probably saw the value in shopping pre-owned," Byman said. "They didn't mind that the clubs were a year or two old. Then the supply chain for new product got pretty stressed from an inventory perspective. ​T​hat brought in a different kind of consumer—golfers who couldn't get what they wanted in a timely manner were turning to pre-owned instead. We definitely benefited from that, and as a result, the surge in e​-​commerce as it relates to golf has gotten several years ahead of where we felt it would be. We have seen dramatic growth year over year."
For those unfamiliar with the used-club market, these transactions are not for clubs that look like they've been dragged behind a car. In fact, in most cases these used clubs are in pretty pristine condition. As such, the prices, while below the cost of new equipment, are far from dirt cheap. Think of it as the golf-equipment equivalent of shopping for a certified pre-owned car.
At GlobalGolf.com, that means being able to find a set of TaylorMade SIM 2 Max irons for $630, or some $250 below the cost of new. Or a set of Titleist's original T200 irons for $860. Global​ G​olf isn't the only online used-club retailer. Others, such as 2ndswing.com, have plenty of inventory as well. In fact, 2nd Swing's website touts 85,372 clubs available to be shipped right now. Among them are the difficult-to-find Ping G425 irons, with several sets available for as low as $675.
If those prices seem a bit high for pre-owned, there's a reason. With the price of new product as high as it is, pre-owned becomes more appealing for those not wishing to spend full retail. Add in the increased interest for used product, and the laws of supply and demand take over. Not that it's all bad for the consumer. For those trading in equipment, the prices they are receiving are at an all-time high as well.
Although the idea of trade-ins might be foreign to many golfers, it brings American-dollar value. That TaylorMade SIM driver you bought two years ago? It's worth $170.78. A little bit older model such as Callaway's original Great Big Bertha Epic brings $137.89. Instead of breaking that Scotty Cameron Futura X5 putter over your knee after that last four-putt, you might want to take the $173.88 trade-in instead. And for the golfer looking for that previously mentioned $675 set of Ping G425s, if they trade in the same set configuration of the G400 irons, it knocks $301.15 off the price. Not bad.
But where does this product come from? According to Byman, there are three avenues. One is from manufacturers with their consumer trial product (essentially demo clubs). Next is by supporting trade-in with retailers and golf professionals, allowing them to take in clubs in trade without the fear of being stuck with them (Byman says that for every dollar taken in trade the retailer realizes $5 to $6 in sales). Finally, going direct to consumer with ​the ​PGA Value Guide. "We did a big upgrade on the website and made it easier for people to find the values and have a pathway to trade those clubs in," Byman said. "We've made a concerted effort on that front to keep supply coming in."
Which brings us to things you should know about the used-club market, namely that you should stick to authorized dealers. While auction sites such as eBay or the convenience of Facebook marketplace might be appealing, fact is they are a haven for counterfeiters​. Plus, rarely will you know the true condition of the club until you get it—and by then it is often too late. Also, do your homework. Make sure things such as the shaft, loft and set makeup match what you're looking for.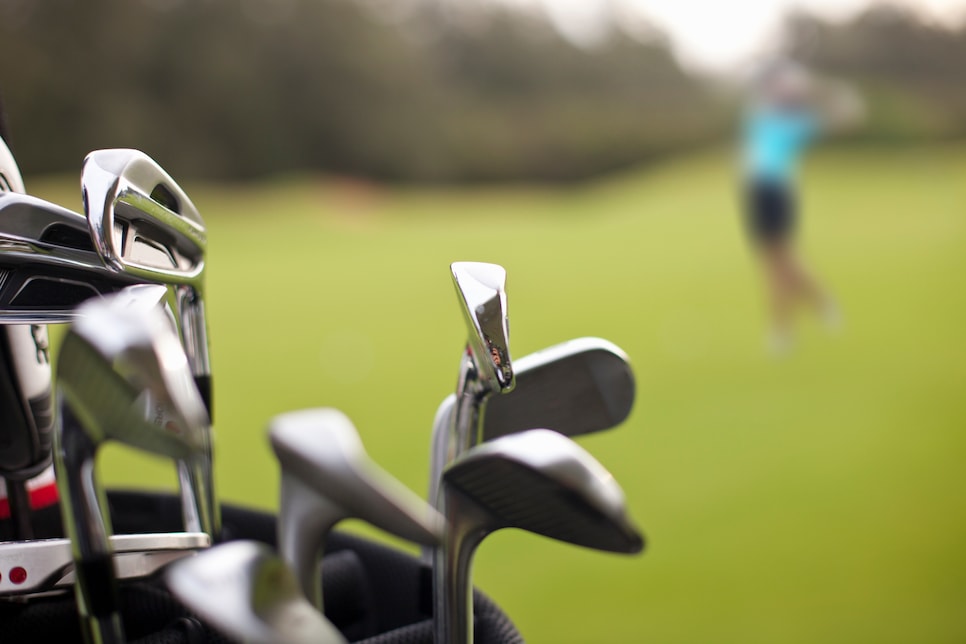 Noel Hendrickson/Getty Images
Another overlooked aspect of the used-club market is that those seeking specific specs are not out of luck. Many listings, particularly for irons, put forth the specs on lie angle or length or both. The customer seeking an iron set that is a half-inch long and one-degree upright is a customer who can be satisfied with pre-owned. In short, you can be "fit" for used clubs.
All of which makes the used-club market a viable option, whether as an avenue for those frustrated by the lack of availability of new product or serving as a transition piece by introducing relatively new golfers to the big brands at a fraction of the cost.
"People got comfortable with e​-​commerce faster than expected," Byman said. "The pandemic definitely pushed it along, there is no doubt about that. Once people tried it, they realized how easy it was and convenient it was and how far the navigation has come in terms of the ease of finding what you're looking for. The check-out process is seamless, and people adapted to it quickly, albeit out of necessity."
Going forward, Byman sees the demand remaining strong. "We're always looking for more inventory," he said. "Whether there is a ceiling on it or not, I'm not sure. But we don't see it stopping anytime soon."
Of course, there ​are ​things golfers can do equipment-wise that involve neither buying new or used clubs. Now might be the time to try a few different golf balls to see if one positively impacts your game. Or perhaps take a bucket of balls and play around with the adjustable settings on your driver in an effort to find a more efficient ball flight. You can also take your old putter to a putter fitting and instead of buying a new flat stick, simply have your current one retro-fitted. All of the above can have a noticeable positive impact on your game and with an added bonus:
You can do any of those right now.