The Loop
Use of politician's face as a target on a golf course causes controversy
At some point in our lives, we've probably all been told to picture someone's face on something to produce our full effort. At one golf outing, though, this was taken literally. And it's caused a big controversy.
The annual Big Country Oilmen's Association in Canada put up a target with Premier Rachel Notley's face on it in the middle of a fairway during its annual golf outing at Brooks Golf Course in Alberta last week, according to the Calgary Herald. This photo of the target was shared on Twitter before being taken down shortly after: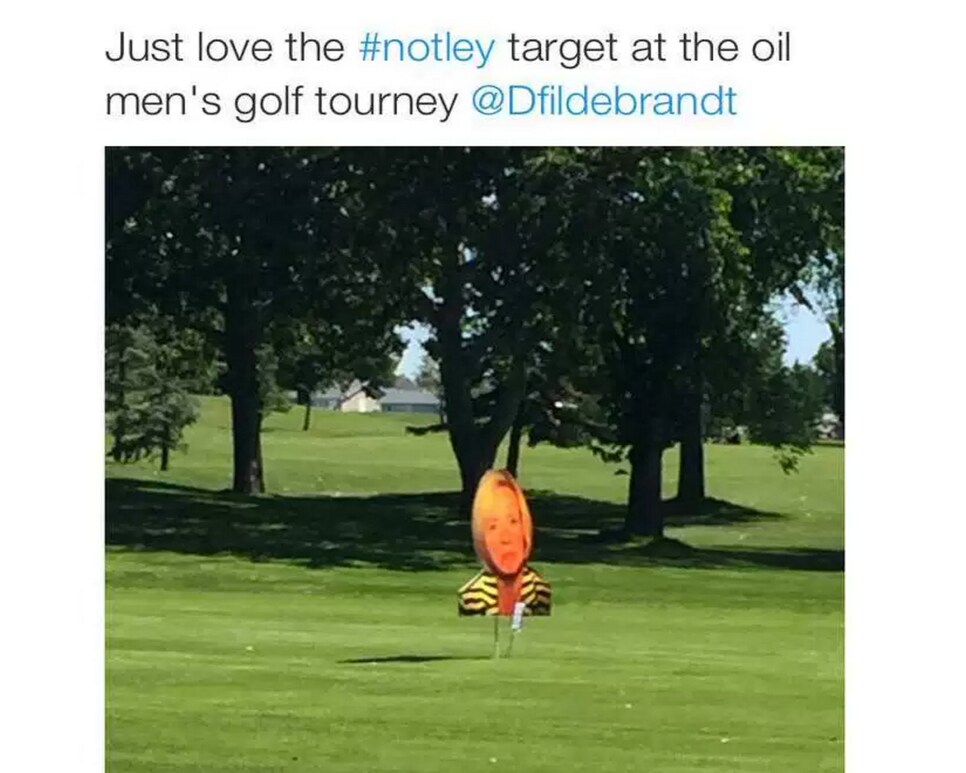 In Canadian politics, the term "premiere" refers to the prime minister of a province. Notley is the Premier of Alberta.
Ernest Bothi, the president of the BCOA took the blame for the prank and apologized.
My goal was just to make people laugh," Bothi said. "It was a thing of humor. I sincerely apologize to anyone who was offended by it . . . It was my idea, and I take sole responsibility."
The fact that a group of men were trying to hit a female target caused the most stir, although Bothi insists it had nothing to do with Notley's sex, but rather her policies. Bothi's association feels taxes are too high during a time of low oil prices and high unemployment in the area.
We can only assume this was done on a hole with a long drive contest.