The Loop
USC women's win streak ends at 8, but squad is still No. 1 in college poll
While the most recent tournament finished after voting closed for the first spring edition of the Golf World/WGCA Division I college coaches' poll, USC would not doubt have still held the top spot in the ranking. Arguably the only difference might have been a few more first-place votes for UCLA, winners now of three team titles in five starts.
[Ljava.lang.String;@7d6ff48a
Some tidbits about the D-I poll: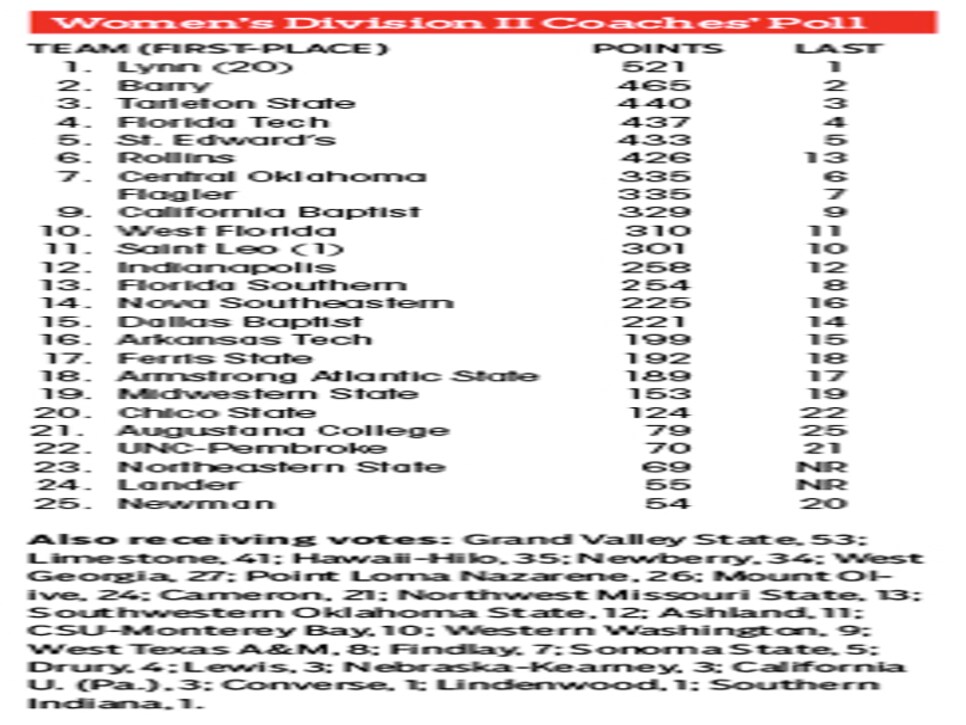 Lynn, winners of five straight tournaments after claiming victory in its first two spring starts, remained No. 1 in the women's Division II poll. The Fighting Knights earned 20 of the 21 available first-place votes after taking the team title at this month's World Golf Invitational and the Lady Moc Classic.
Barry and Tarleton State held on to the No. 2 and 3 spots, respectively, as did No. 4 Florida Tech and No. 5 St. Edward's.
Washington U. in St. Louis held on to the No. 2 spot as it claimed the remaining first-place vote. The Bears also return from winter break next month with their spring opener in Arizona.