The Loop
USC women stay atop Golf World D-I coaches' poll
USC continues to make history as it remains ranked No. 1 in the Golf World/WGCA women's Division I coaches' poll. This marks the 13th straight poll that the Trojans have claimed the top spot, the longest such streak since the poll was resumed in 2001-02.
The last time coach Andrea Gaston's squad, which earned all 23 available first-place votes, did not hold the top spot was October 2012. The team's 13-straight No. 1 rankings exceeds the previous mark of 11 set by Duke from March 2003 to September 2004.
[Ljava.lang.String;@28c95345
Clemson moved inside the top 10 to No. 10 for the first time, quite the accomplishment considering the team is still in its first year as a varsity sport.
South Carolina, tied for 12th with Pepperdine, technically only matches its previous best with the results from this poll. The Lady Gamecocks were in 12th place in the previous spring edition.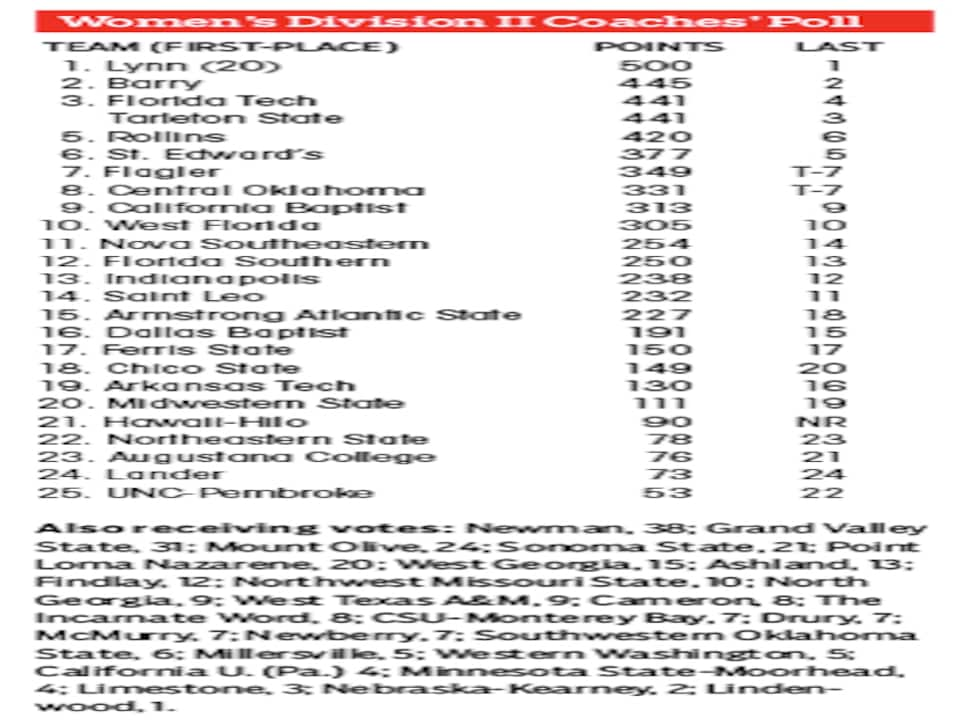 Lynn U. remained the unanimous choice to sit atop the latest Division II women's college coaches' poll. The Fighting Knights claimed all 20 available first-place votes to keep their firm grasp on the top spot. After a runner-up finish in the Lady Falcon Invitational to open the fall, the school has won its last six tournament starts including a 10-stroke victory at the Peggy Kirk Bell Invitational.
Barry U. remained in the No. 2 spot while Florida Tech and Tarleton State traded spots at Nos. 3 and 4, while Rollins moved into the No. 5 spot.