The Loop
U.S. Women's Open winner Inbee Park, a putting maestro
A club is not a baton and golf is not a symphony, but Inbee Park with a putter is a maestro orchestrating a masterpiece, and it would behoove us to listen carefully: Babe Didrikson Zaharias.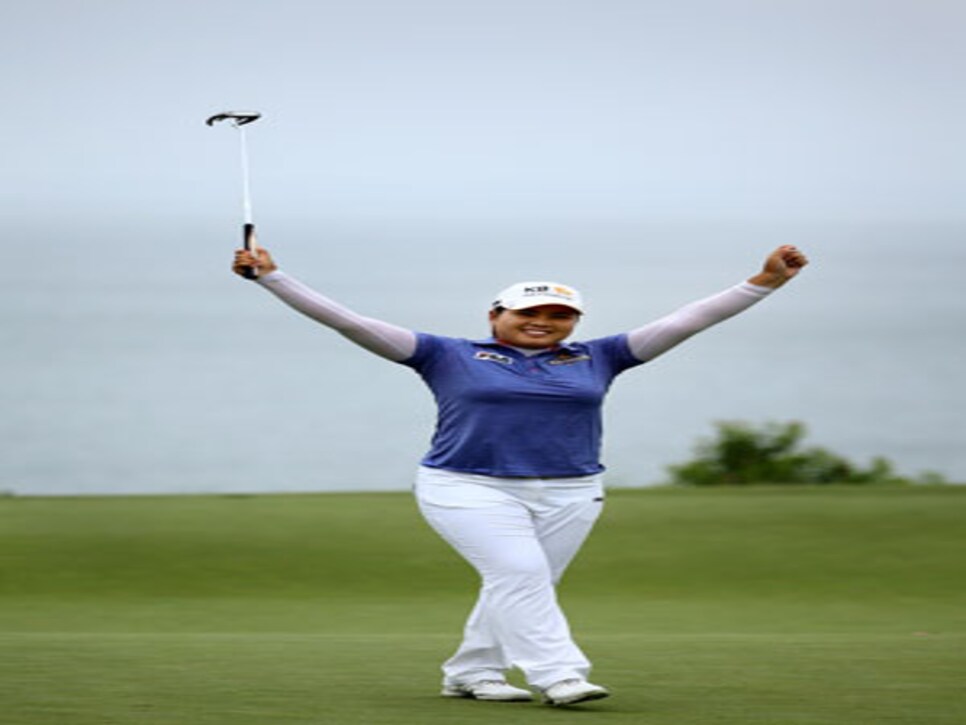 It isn't a name we often hear anymore, but Park has resurrected it with her victory in the U.S. Women's Open on Sunday. Park has won each of the first three women's major championships this year, joining Zaharias as the only player in history to have done so.
Listen, too, to NBC's Roger Maltbie, who watched it all up close at Sebonack Golf Club on Sunday. "It's almost uncanny," he said. "Every putt she hits looks like it's going in the hole. When they miss I'm shocked."
This was not a one-club win; they never are. But more than any of the others it is the club that has set her apart from her contemporaries (at this point it wouldn't do to call them her peers) and put her on a path toward history.
Curtis Strange once said that Nancy Lopez, "from eight feet in is the best putter, man, woman or child." More than one have suggested that Park's putting has achieved similar gender-free stature. We'll leave that debate for others. This much we do know: "I'm pretty sure everybody is jealous of her putting," Park's friend So Yeon Ryu told Newsday earlier in the week.
Putting guru Dave Stockton believes that good putting begins with the mind, not the mechanics, and that Park "mentally is in a league of her own out there," he said. "What I love that I see is her total lack of being affected by where she stands. She's very calm, very composed and it serves her well. The rhythm with her stroke and throughout the whole swing, most of the time in a U.S. Open you see others losing that. But she's withstood it really, really well. I think it's because of that demeanor that no shot is more important than the last one or a future one. She doesn't change her routine depending on the pressure."
Suzy Whaley, a teaching pro at TPC River Highlands who once played in the men's Greater Hartford Open there, analyzed her stroke for PGA.com this way: "The key to Inbee's stroke is the total lack of tension in her arms and shoulders. If you were to walk up and grab her putter at address you could pull it out of her hands because of how loosely she holds it."
Park, 24, has now won six times this year and would be pursuing the grand slam at St. Andrews in a month were it not for the fact that the LPGA has designated the Evian Championship in September a major. Then again, why not go five for five? Last year, she won the Evian Masters, as it was called then, and required only 22 putts in the final round.
"As long as she keeps putting the way she is she's going to be very hard to beat," NBC's Gary Koch said.