News
U.S. Women's Open 2020: Hinako Shibuno makes late submission for par of the year at Champions Golf Club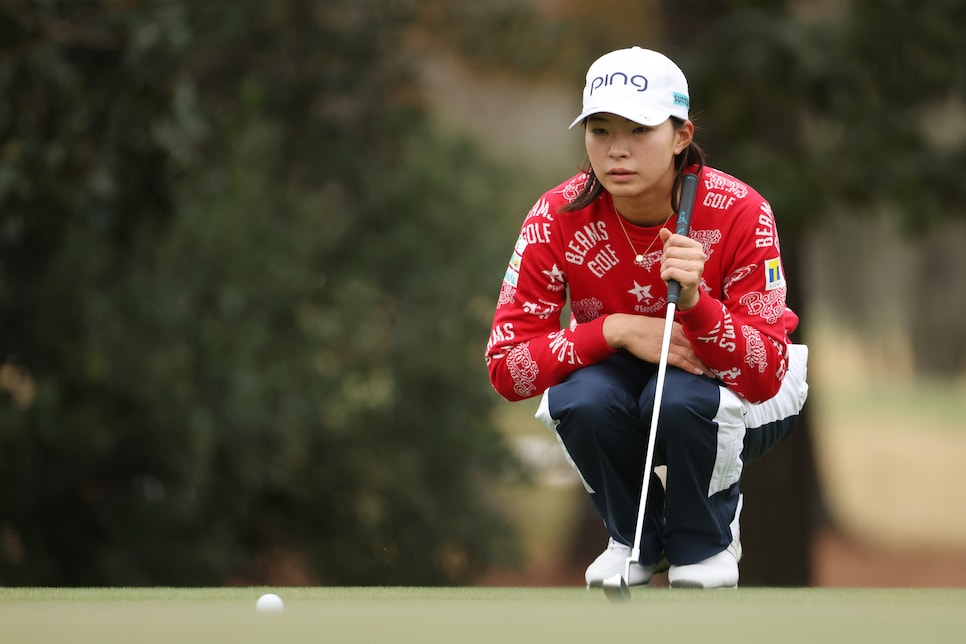 Despite this being her first U.S. Women's Open, Hinako Shibuno has not (yet) succumbed to the pressure of being the 54-hole leader during Monday's final round. This was never more apparent than at the par-5 fifth hole, where she bladed her third shot over the green.
There Shibuno faced an extremely difficult chip, her ball resting on some hard dirt. It was a lie that was practically begging for her to hit a chunk, or worse, another blade. Instead, Shibuno used the bounce of her wedge perfectly, hitting what could go down as her most important shot of the week:
Shibuno still had work left for her par, facing a seven foot left-to-righter. She poured it in, saving the par of the week, and possbily the entire year. It kept her at three under, at the time two shots clear of the next closest competitor. As it stands, she leads by one over A Lim Kim and Amy Olson.
Should she go on to win, it would be Shibuno's second major victory in just five major starts, her first coming in her first major appearance at the 2019 Women's British Open.