News
U.S. squads selected for the World Amateur Team Championship, and here's why you should like the Americans' chances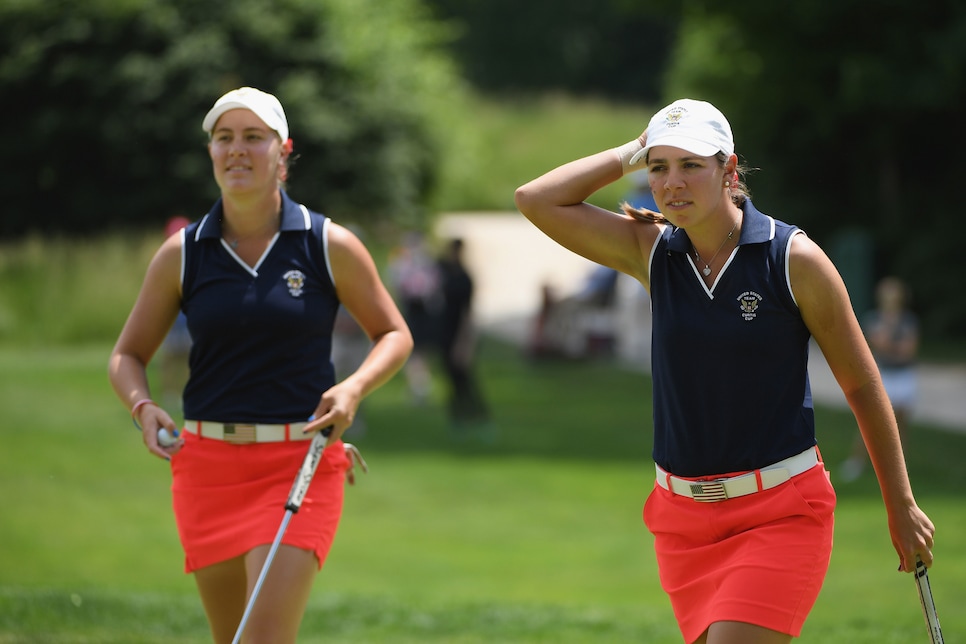 The United States has won the Women's World Amateur Team Championship a record 13 times, but has not been victorious in the biennial event since 1998. With the trio that will be heading to Ireland's Carton House Golf Club later this month, however, the Americans have their best chance in recent memory to break that drought.
Named to represent the U.S. team on Sunday were Jennifer Kupcho, Lilia Vu and Kristen Gillman, the Nos. 1, 2 and 3 women on the World Amateur Golf Ranking. Kupcho, a rising senior at Wake Forest, won the NCAA individual title in May and was just named the winner of the Mark McCormack Medal thanks to her top ranking. Vu, a senior at UCLA, was first-team All-American with four individual wins in the 2017-'18 season. Gillman, a junior at Alabama, is coming off a second victory at the U.S. Women's Amateur title.
The recent track record for the U.S. men at the World Amateur Team Championship is a bit better, the Americans having won most recently in 2012 and 2014. Hoping to win the Eisenhower Trophy again for the Americans will be the trio of Justin Suh, Collin Morikawa and Cole Hammer.
Suh, a junior at USC, is the No. 2 player on the World Amateur Golf Ranking after advancing to match play at the U.S. Amateur for the third straight year. Morikawa, a senior at Cal-Berkley, is the third ranked player in the world. Hammer, set to begin his freshman season at Texas, just advanced to the semifinals at the U.S. Amateur after previously winning the Western Amateur and having been on the winning team at the U.S. Amateur Four-Ball Championship. He's ranked 17th in the world.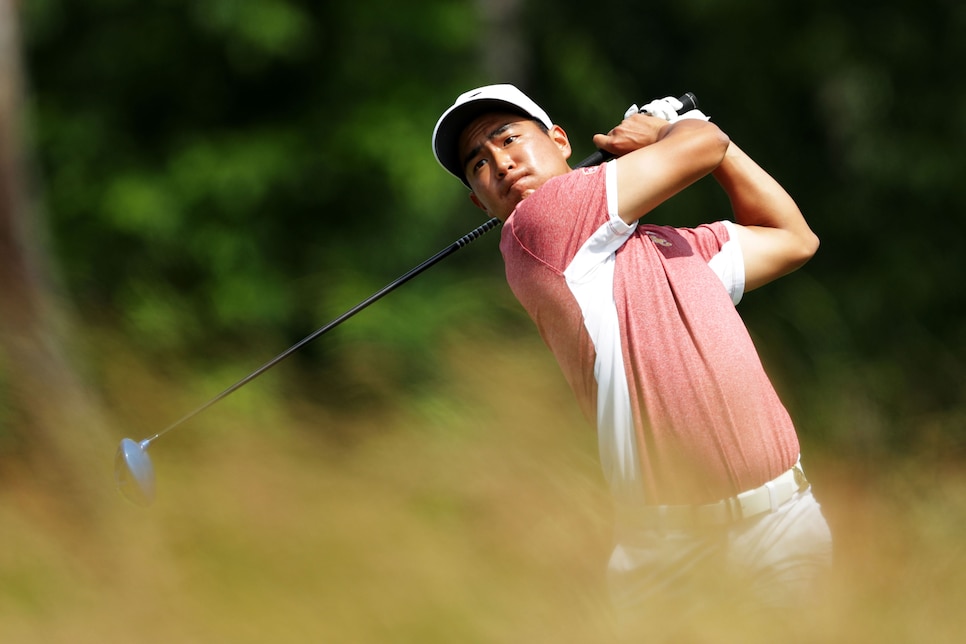 Sam Greenwood/Getty Images
This was the first time the U.S. teams had used an automatic qualifying system to help fill out the lineups. That included the top American in the world rankings (Kupcho and Suh) as well as an American winner of either the U.S. Men's or Women's Amateur (Gillman). (Had Devon Bling defeated Norway's Viktor Hovland in the final of the U.S. Amateur at Pebble Beach on Sunday, he would have made the U.S. team.) The remaining players were selected by the USGA International Team Selection Committee.
The women's team will be captained by Stasia Collins with the competition set for Aug. 29-Sept. 1. Tom O'Toole will captain the men's team, which will be competing Sept. 5-8.