News
U.S. Solheim players tested at Pine Valley
GLADSTONE, N.J. -- How serious is the United States about fielding a team with strong chemistry for this September's Solheim Cup in Ireland? Serious enough that it gathered 16 top candidates for a training camp at the start of the Sybase Match Play Championship week.
That might not seem the best move, considering the difficulty of potentially playing six matches in four days at demanding Hamilton Farm in one of the season's richest events.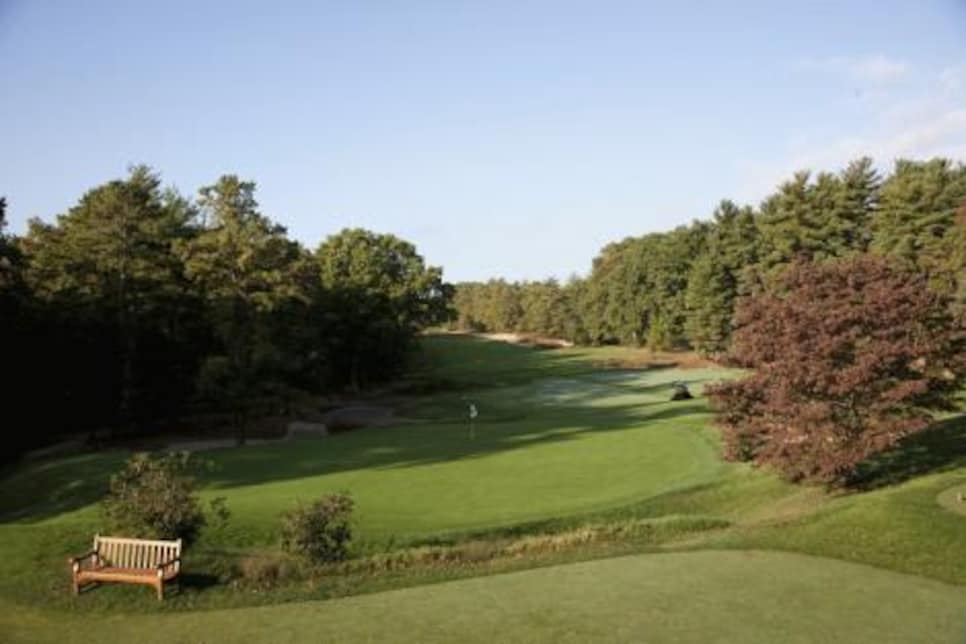 Most of the U.S. players had never seen Pine Valley before playing there Monday. Photo by Steve Szurlej
But it was Hamilton Farm's proximity to the training camp's site that made the extra day of work worthwhile: Pine Valley.
The players spent Monday afternoon at the suburban Philadelphia club -- New Jersey residents are quick to point out it, like Hamilton Farm, is in their state -- thanks to arrangements made by Sherri Steinhauer, an assistant captain to Rosie Jones. The round was divided into six holes of four-ball, six holes of foursomes and six holes of singles.