The Loop
U.S. Ryder Cup teams and how they help undermine their own efforts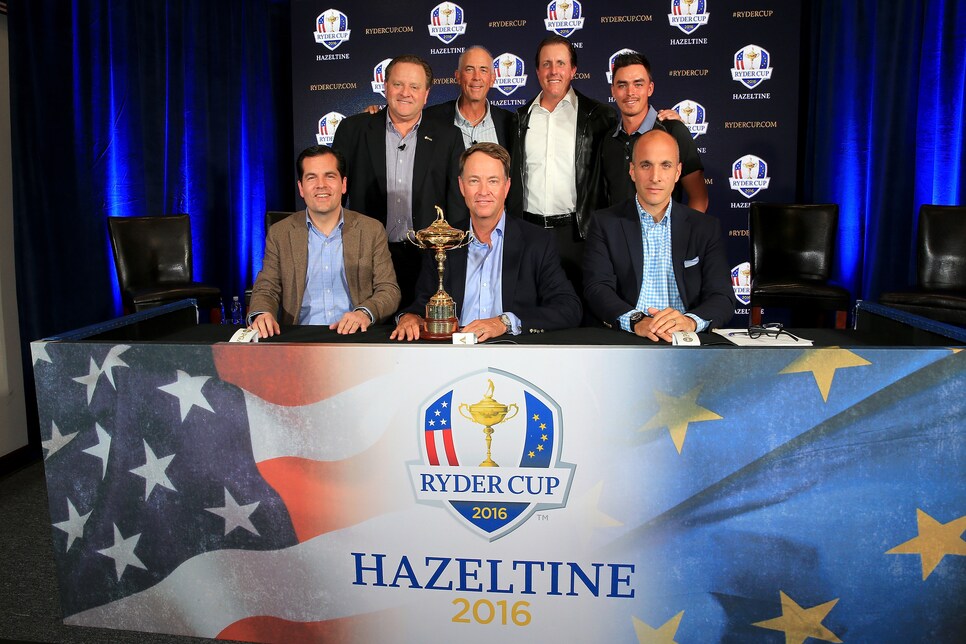 Another day, another example of the U.S. seemingly not being able to get out of its own way.
There are a lot of reasons the Americans have lost six of the last seven and eight of the last 10 Ryder Cups -- simply being outplayed chief among them -- but an argument can be made that tripping over their own feet is right up there.
The creation of a task force. After the unmitigated disaster that was the 2014 Ryder Cup at Gleneagles, the idea was to look at everything from how captains are chosen, to how players qualify and when captain's picks are decided. It was made up of 11 members. This is a golf tournament, not running the White House, which perhaps explains why the European team was practically snickering over it.
Tom Lehman and the Farmers' Almanac. Mr. Minnesota has been an integral part of Love's team in his role as an assistant, which has apparently included studying three decades of weather patterns. Anyone want to point out that there are innumerable and detailed weather apps to figure out this week's forecast? This just seems another case of overkill.
"This is the best golf team, maybe, ever assembled." Love quickly backpedaled, saying his comment was taken out of context (it wasn't). Even so, going there in any capacity seems dangerous. It also brought back memories of Ray Floyd, who said something similar in 1989. How'd that work out? Europe and the U.S. tied, and the Europeans retained the Cup after having handily beaten the Americans in each of the previous two Ryder Cups.
Tiger Woods booted from team photo. This was a case of literally not getting out of the way, with Woods trying to pose for a team photo of the 12 players on the team. Woods is of course only an assistant this year, but at least the moment provided a little comic relief.
Four days of press conferences, pomp and circumstances. This speaks to the magnitude of the event more than the recent struggles of the Americans in it, but you know what four days of press conferences provide? Four days of opportunities for someone to stick his foot in his mouth. Not that Europe hasn't been without its own mess to clean up (see: P.J. Willett's inflammatory comments about American fans that was meant as satire but lost in translation) but it doesn't matter what you do when you're winning.
The good news for the U.S.? They'll finally get to hit shots that count starting on Friday.
The bad news? The outcome likely won't be any different.