U.S. Open plagued by storm that included lightning strike that damaged irrigation system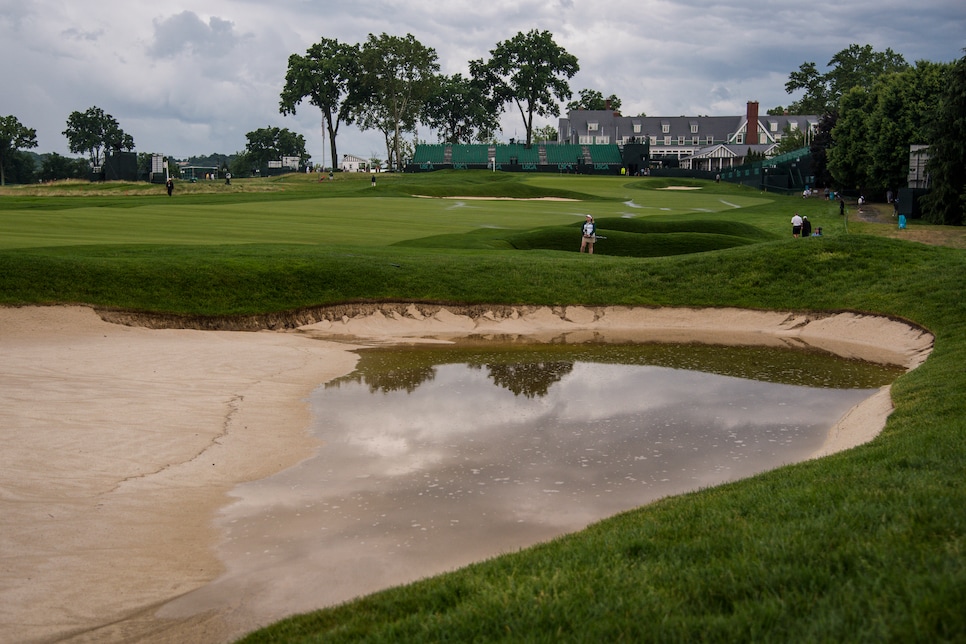 The storm that suspended play in the first round of the U.S. Open at Oakmont Country Club on Thursday produced several issues for the grounds crew, one less obvious, but not unimportant: damage to the irrigation system caused by a lightning strike.
"While we were watching a lot of what was happening on the surface with the rain and the bunkers, there was actually a lot of excitement underground," Hanse said. "They had a lightning strike hit a tree adjacent to the 17th green and it traveled through the ground and hit the cabling and wiring in the irrigation system, blowing the irrigation system out of the ground on 17 and in front of the driving range.
"John Zimmers, the superintendent, and his right-hand man, Dave Delsandro, were watching the radar and all of the sudden the flow meter starts spinning out of control and they're wondering, 'Where is the water going?'
"So they had to get in a truck, run out, shut the pumps down and ultimately isolate the valves to shut the water off and figure out where it was. So there is a lot that goes into what these guys do and they are the most dedicated people in the profession. It's amazing what they did to get this place in shape. They had the bunkers rebuilt, put back together and then it rained again another half-inch last night, so it was a tough go for them."