The Loop
The 1-iron -- cool, historic and hard to hit -- has long fascinated golfers. The return of the U.S. Open to Merion GC brought with it numerous tributes to Hy Peskin's historic photograph that originally appeared in Life Magazine, immortalizing the shot Ben Hogan played with his 1-iron at Merion's 18th hole in the final round of the 1950 U.S. Open.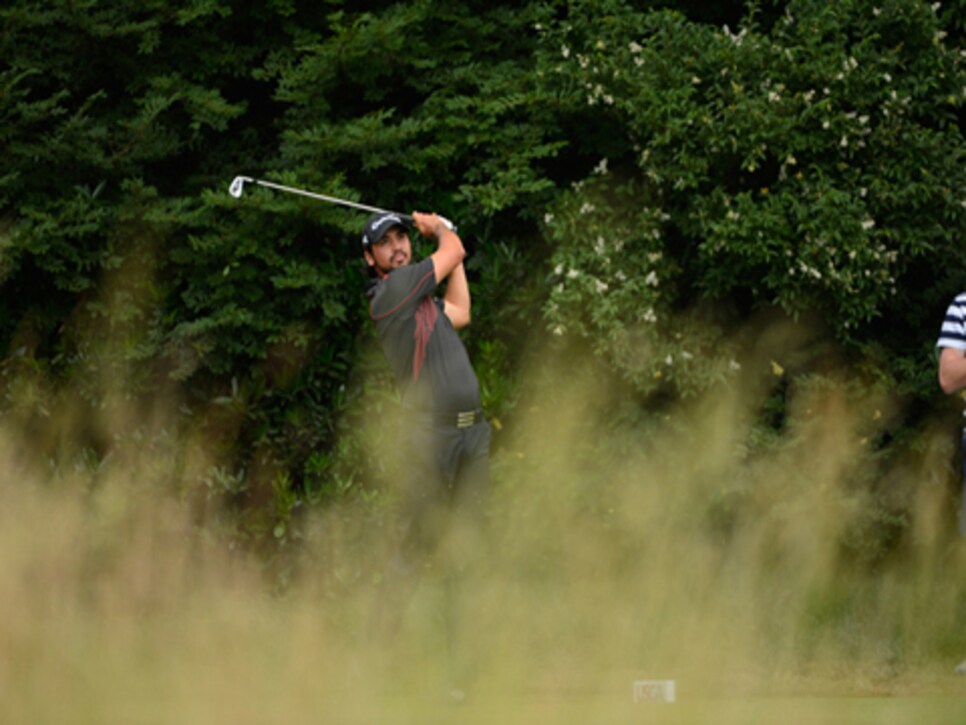 Sometimes overlooked is that Hogan's shot only led to a closing par and a spot in a playoff he won the next day. No matter. The legend grew larger when the club was stolen and not returned to Hogan until 1983. During the Open's 21st century return to Merion, the 1-iron itself was shown on television -- with a well-worn spot closer to the heel area than the center. Hogan wasn't mis-hitting the club. In those days irons had longer hosels and the weight of those hosels moved the center of gravity (and therefore the sweet spot) closer to the heel.
Twenty-two years later, the 1-iron enjoyed another memorable moment in the Open when Jack Nicklaus struck one into a howling wind on the 17th hole at Pebble Beach during the final round of the 1972 U.S. Open. Although he led by three strokes at the time, the shot -- which hit the flagstick and settled six inches from the hole -- has been replayed time and again. That shot upstaged one from five years earlier when the Golden Bear hit a towering 1-iron on Baltusrol's uphill par-5 18th hole that stopped 22 feet from the cup, setting up an eagle that gave him a then-tournament-record 275 total.
Along with memorable shots, some memorable lines have been uttered about the difficulty of using the club. Lee Trevino's assertion that "even God can't hit a 1-iron," and sportswriter Jim Murray's line, "Actually, the only time I ever used a 1-iron was to kill a tarantula. And I took a 7 to do that," underscore the fact that trying to hit a 1-iron well is a challenge, even for the pros.
That, however, didn't stop them from turning to low-lofted irons for Merion. Among those having clubs specially made for the event were Jason Day, who had a TaylorMade RocketBladez Tour 2-iron bent to 1-iron loft (16.5 degrees) and 1-iron length (Day eventually just added the 2-iron from his normal set). Stewart Cink also used a RocketBladez 3-iron that was bent to 2-iron loft and 1-iron length. In all, there were 23 2-irons in play at Merion, more than double the count at the Masters and about three times the average at a tour event.
Why are 2-irons relevant when talking about 1-irons? Because today's 2-irons have approximately the same amount of loft (about 18 degrees) as Hogan's 1-iron of 60-plus years ago or the 1-iron David Graham used twice on the final four holes (off the tee on the par-4 15th and at the 224-yard par-3 17th) during his win at Merion in 1981.
The reason why the 2-iron is essentially a modern-day 1-iron is that with today's lower-spinning golf balls most players need 18 degrees of loft to achieve a reasonable trajectory. At the 2005 PGA at Baltusrol, for example, Davis Love III tried an old, muscleback blade 1-iron with the modern ball and could not duplicate Nicklaus' feat of reaching the green after dropping a handful of balls at the plaque 238 yards out commemorating Nicklaus' accomplishment.
At the time, Love noted that those shots proved technology had not changed as much as many thought. Maybe, maybe not. After all, today's low-lofted irons are mostly cavity-backs and players are hitting them a good 20 to 30 yards longer. But one thing certainly hasn't changed over time -- the fascination with the 1-iron.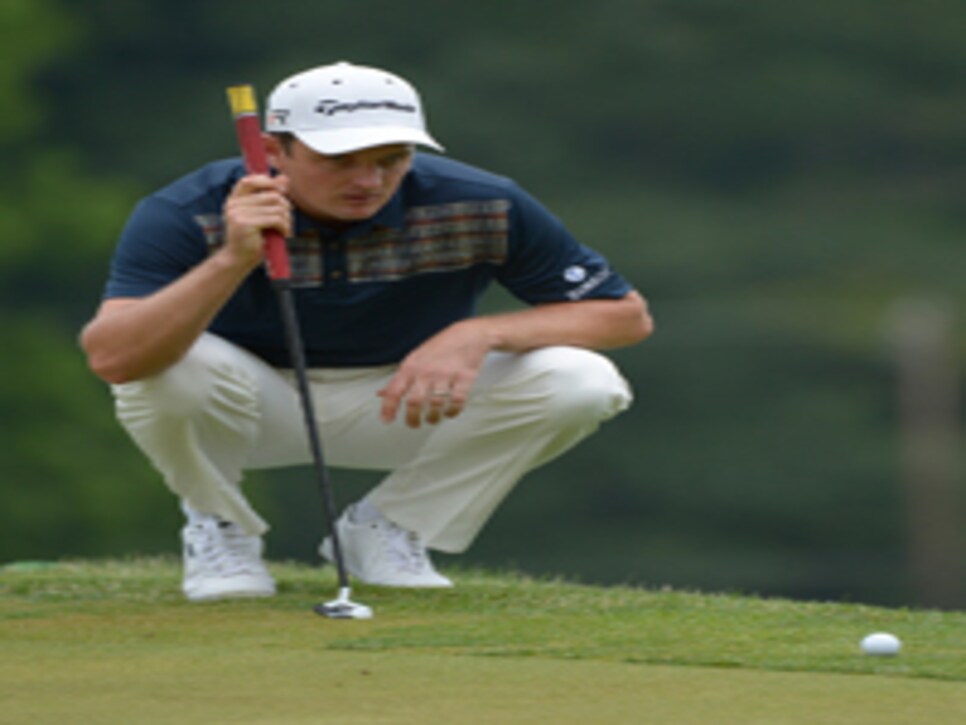 U.S. Open champion Justin Rose's equipment has been a nearly year-long work in progress as the 32-year-old Englishman has tested, tweaked and tinkered with his bats and ball in an effort to find the right combination.
Rose started last fall when he was the first player to put TaylorMade's Lethal ball (then called by its prototype name, Project 5) in play. Earlier this year Rose tested the company's new adjustable-loft R1 driver and also added it to the bag. For his irons, Rose had been using TaylorMade's Tour Preferred MB blades, but slowly worked in the cavity-back RocketBladez Tour in the 3- through 6-irons to add height to his long-iron shots -- something that came in handy at Merion GC.
The final piece was Rose's putter. After changing to a 34-inch TaylorMade Spider Blade at the Players, Rose switched at Memorial to a counterbalanced Spider Blade that was three inches longer with a short slant hosel. Rose said that combination allowed him to stand taller, resulting in an easier release of the putterhead. Rose finished T-16 in putting average at the U.S. Open.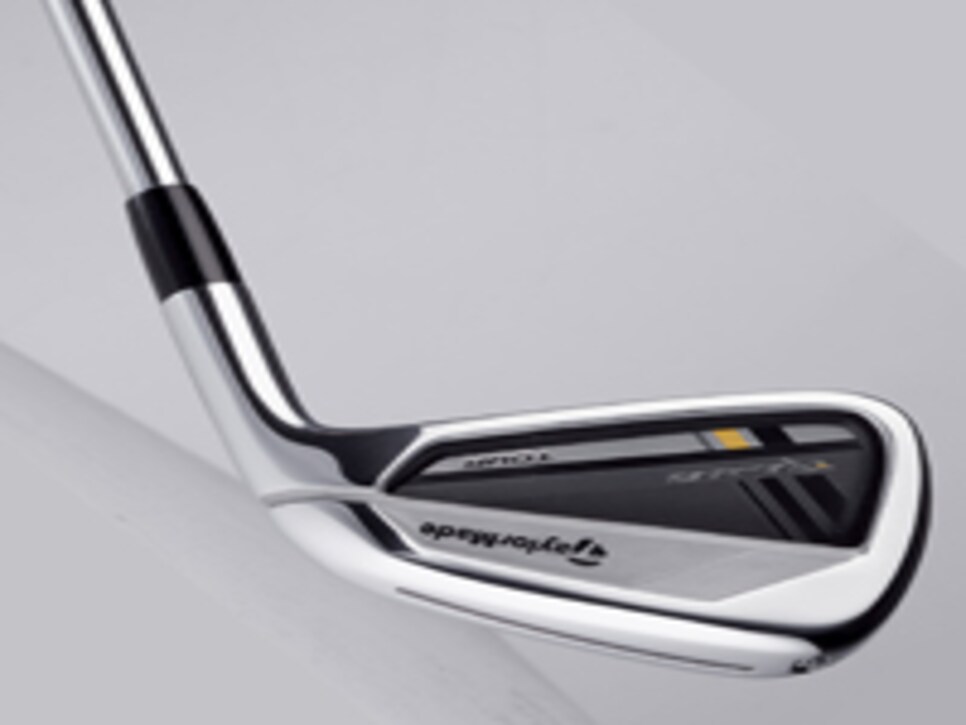 PRICE: $900 (set of eight, steel)
The sole of the 3- through 7-irons has a slot to help produce additional ballspeed. Justin Rose had the 3- through 6-iron in the bag at Merion GC.
Phil Mickelson's decision to go with Callaway's X Hot 3Deep 3-wood as his longest club in the bag at Merion GC was a topic of much discussion. But overall, Lefty's strategy appeared to play out well. The club was bent slightly stronger than its stated 13 degrees of loft and had a 43¿-inch Mitsubishi Fubuki K 70-gram shaft. The club Mickelson used for his 75-yard hole-out for eagle on Merion's 10th hole was Callaway's prototype Mack Daddy 2 64-degree wedge. ... After taking 36 putts in the second round, Jason Day made a fairly drastic putter switch, benching his TaylorMade Ghost Spider S for the company's Rossa Fontana prototype. Day had 27 and 26 putts, respectively, over the final two rounds and ranked T-2 in total putts for the week. ... Others making seemingly successful putter changes included Jason Dufner, who finished T-4 after returning to the Scotty Cameron Futura X prototype he used earlier this year and Lee Westwood, who switched to Ping's Nome TR mallet putter after seeing fellow Ping staffer Harris English win in Memphis with it. Ernie Els, perhaps gearing up for a switch away from anchoring, put a counterbalanced Odyssey Tank #7 with Versa alignment technology in play at Merion. Els had the putter, which is 2 degrees flatter than his previous gamer due to a recent change in his setup, made for him at the Memorial. ... Westwood also made a change to his driver shaft, using a prototype Aldila Rogue weighing 70 grams in his Ping G25. The shaft was made from aerospace-grade graphite and only 24 were produced. If the shaft eventually comes to market it is expected to sell for at least $1,000.