The Loop
U.S. Open has transformed Chambers Bay into bona fide golf destination
Chambers Bay withstood the criticism it received during the U.S. Open there last summer and emerged a winner, a golf destination even with only one course and no resort.
In the three months following the U.S. Open, 41 percent of rounds there were played by those from out of state, more than double its historical average, Pierce County announced.
"We've talked and thought a lot about how to become a destination and it's hard to do as a single golf course," Matt Allen, general manager at Chambers Bay, said on Tuesday. "Pebble Beach obviously has three golf courses, Torrey Pines has two, Bethpage has seven, Pinehurst has eight, Bandon Dunes has four-plus.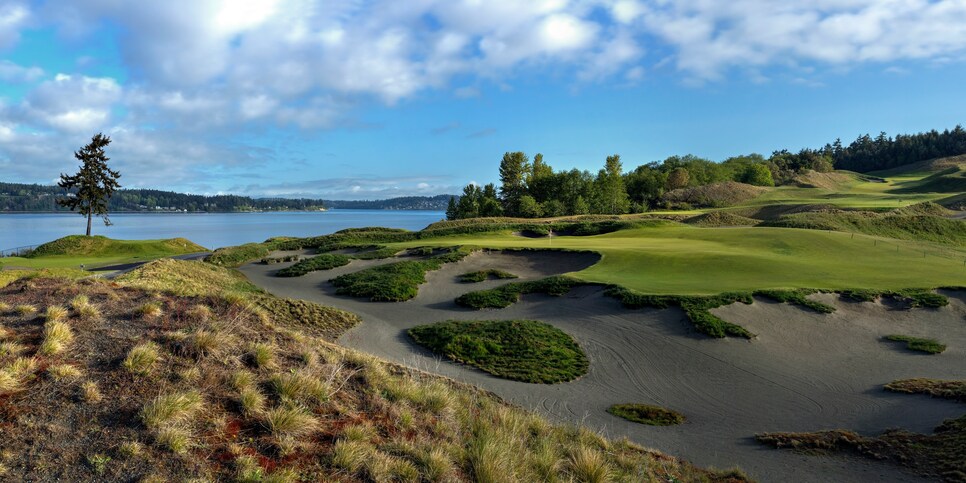 "It is one of our challenges to draw people in that way, when you have to sort of find other places to play on your own. We don't have a built-in resort that necessarily would singularly attract someone."
Allen further noted that when Washingtonians from outside of Pierce County are factored in, the number jumps to 85 percent of its rounds played by those from outside the area.
"That's a pretty strong statement about the ability for one golf course to bring people in," he said.
Even now, during the area's cold, wet off-season, "we're seeing huge increases…from folks from out of state," Allen said.
Last week, Pierce County announced the economic impact that it and neighboring counties received from the U.S. Open was $134 million.
"Part of the reason we chose to issue the press release, while we knew the economic impact figure for the week itself would be a good one, we'd been telling people for two years in advance, 'don't think of this as just what you as a Pierce or King County business owner might benefit from that one week. Benefits are really ongoing.' We thought these stats helped illustrate that."