News
U.S. Open Friday rundown: Fowler flies, stars struggle and a Tiger update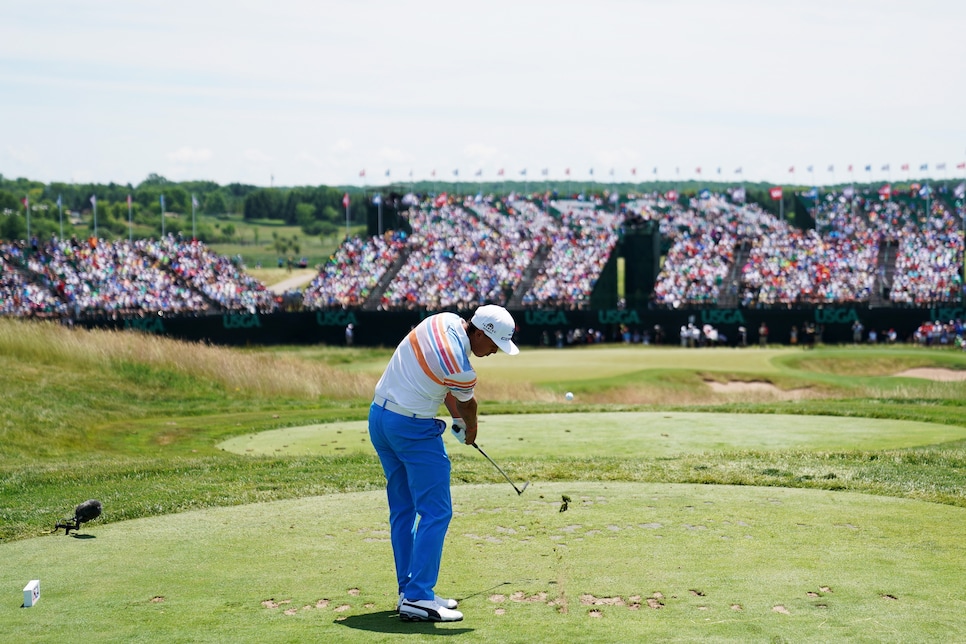 Welcome to the Dew Sweeper's U.S. Open rundown, your one-stop shop to catch up on the weekend action from the golf world. From the professional tours, trending news, social media headlines and upcoming events, here's every golf-related thing you need to know for the morning of June 16.
Fowler steals show on Day 1
You're not supposed to do this at a U.S. Open. It's a championship that prides itself as a bully, their wet willies coming in the form of unmanageable rough and greens that deliver the shaky knees. But on Day 1 at Erin Hills, it was Rickie Fowler who was pulling the proverbial underwear over the heads of the USGA and field, firing a seven-under 65. It tied the record for the major's lowest first-round score.
"It's always cool to be part of some sort of history in golf," Fowler said. "There's a lot of golf to be played. But, yeah, I'm ready to be out there."
A year ago, Rickie Fowler was one of golf's "Big 4" set to dominate the sport for the foreseeable future. Unfortunately for Rickie, that label soon dropped, a spring and summer slump kicking him off the main stage. But Fowler has bounced back in 2017 with a win and five top 10s, and through Round 1, put himself in a position to earn a designation that can never be taken away: major champion.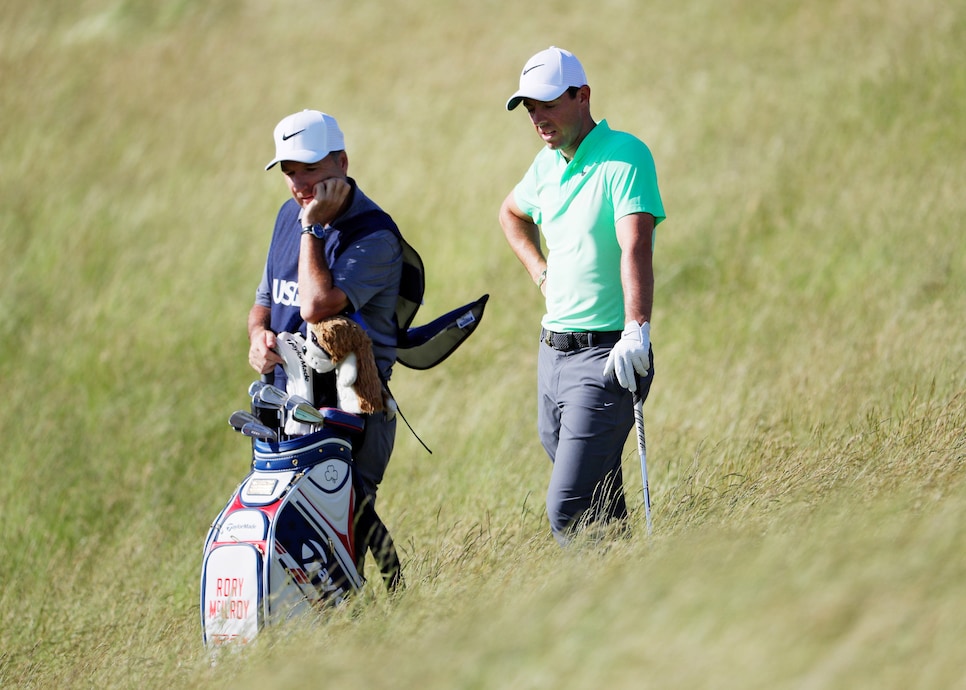 McIlroy, DJ and Day struggle
There's a lot of red on the Erin Hills' leader board, but most of golf's big names were painted in black on Thursday. Dustin Johnson, who arrived late to the property this week off the birth of his child, turned in a 75, while the pairing of Rory McIlroy and Jason Day produced a combined score of 13-over par. Jon Rahm, another of the game's fledgling stars, was on the business end of an Erin Hills bruising.
Though each player has work to do to make the weekend, try not to read too much into it. As most of the guys said on Thursday, sometimes you just have one of those days.
Just don't tell the FOX Sports executives that. The thought of a weekend without those four is such a ratings nightmare that you'll get something thrown in your direction.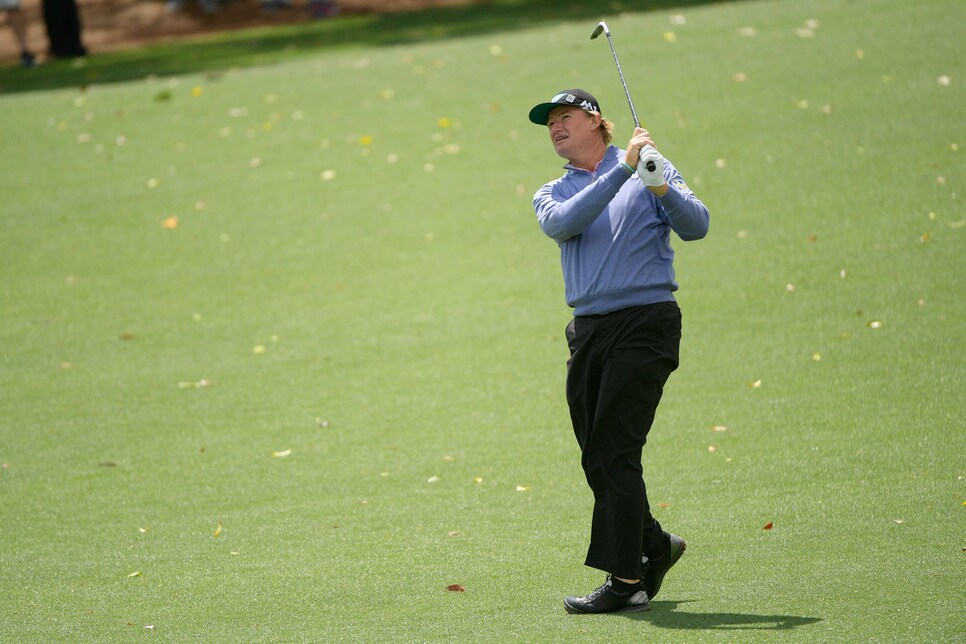 At potentially his last U.S. Open, the 47-year-old looked like the superstar of yesteryear, turning his front nine in 32. The back was a different story, with bogeys on the final two holes (a dagger, as the 18th scored as one of the easiest holes on Day 1); nevertheless, the Big Easy finished with a two-under 70, putting him in an enviable chance to make the cut and potentially even contend.
"I like to compete," Els said. "It hasn't been really good the last year or so, but I still want to be out there with the guys and play."
He's not kidding: in 15 PGA Tour events this year, Els' best finish is a T-35. He has a long road ahead, and the odds are long. But for a moment, at least, Els delivered a blast from the past.
http://www.golfdigest.com/story/2017-us-open-at-potentially-his-last-open-ernie-els-turns-back-the-clock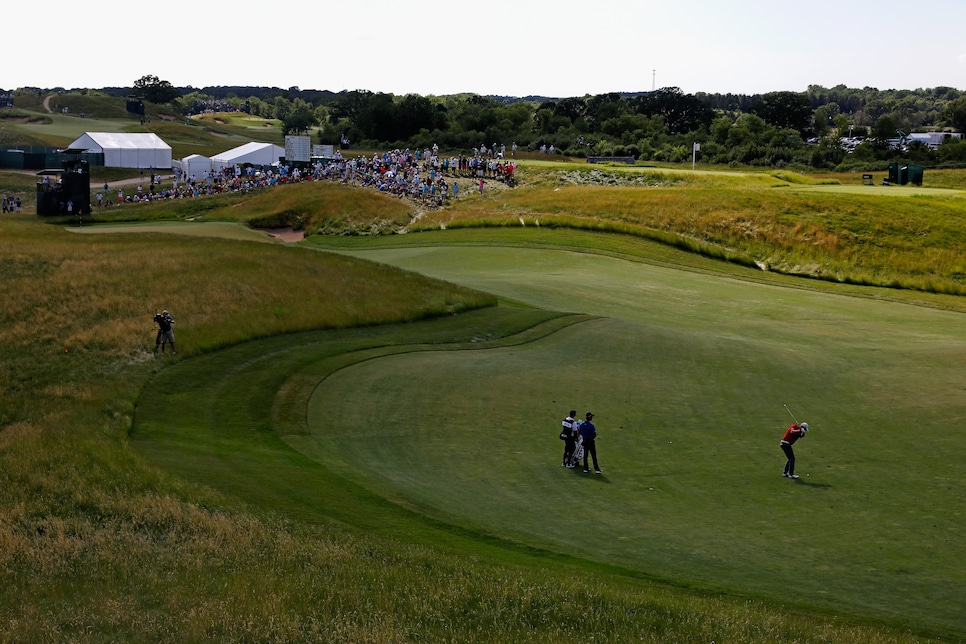 E. coli found at Erin Hills
According to a report by the Milwaukee Journal Sentinel, E. coli bacteria has been found at an Erin Hills hydration station during the U.S. Open. Health officials discovered the E. coli at a water site near the 12th hole. The Washington Ozaukee Health Department told the Journal that there's no evidence of the bacteria at other stations on the course, and that there have been no reports of related illnesses.
On Thursday, the USGA handed out water bottles at the station in question as a sample was being tested. Water bottles will continue to be distributed the rest of the week.
"The safety and security of our guests is of paramount importance to the USGA," association spokesman Jeff Altstadter said in a statement to the Journal.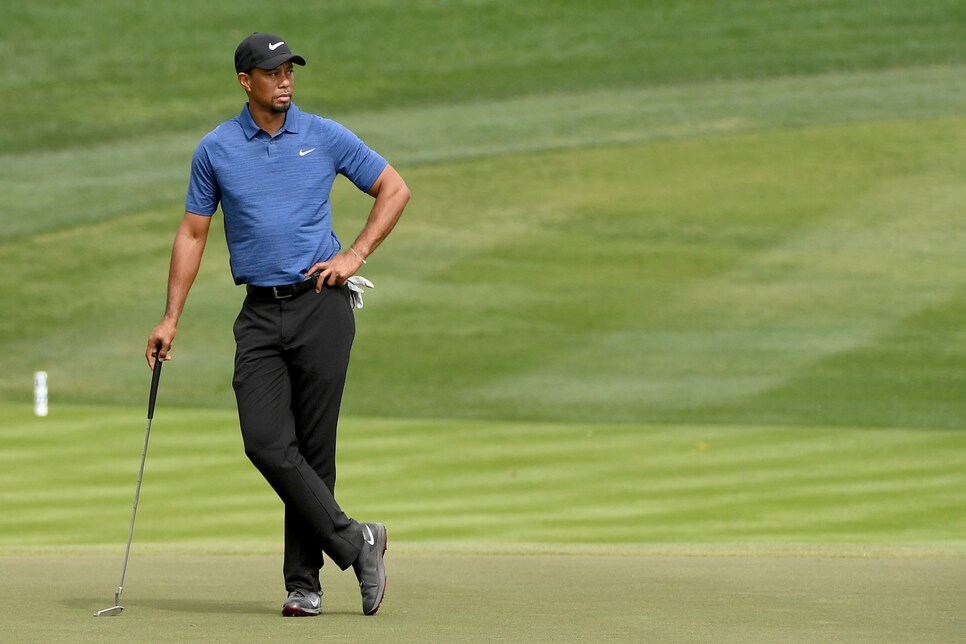 Woods arraignment delayed
Tiger Woods' arraignment on DUI charges has been delayed according to documents filed Thursday in a Florida court. The original hearing was schedule for July 5, but has been postponed until Aug. 9, according to the Associated Press. No specific reason was cited for the delay.
Golf Digest spoke with attorneys last month well-versed in DUI cases in the area and familiar with the details of Woods' arrest. They said based on the toxicology report, the state's attorney is likely to go in one of four directions. In laymen's terms, he can proceed with the case as a regular DUI offense; can file for more severe charges; seek a lesser charge, such as reckless driving; or not bring any charges at all.