The Loop
When it comes to complaining, the 2015 U.S. Open may only be surpassed by one other golf tournament
Different era. Different area. Totally different style of golf course. But Chambers Bay is similar in regards to Oakland Hills Country Club, site of the 1951 U.S. Open, in one category: complaints.
It turns out, the modern tour pros didn't invent whining about golf courses. Before that major 65 years ago, the USGA toughened the track in Birmingham, Michigan, and players were NOT happy.
In Tim Scott's, Ben Hogan: The Myths Everyone Knows, the Man No One Knew, the author chronicles some of the reactions Dan Jenkins reported hearing from the golfers who participated that week.
"You have to walk down these fairways single file." -- Cary Middlecoff.
"I thought I was going to a golf tournament, not a safari." -- Sam Snead.
"If I had to play this course for a living every week, I'd get into another business." -- Ben Hogan.
Hogan won with a winning score of seven over par thanks to a closing 67 and then at the trophy presentation famously said, "I'm glad I brought this course -- this monster -- to its knees."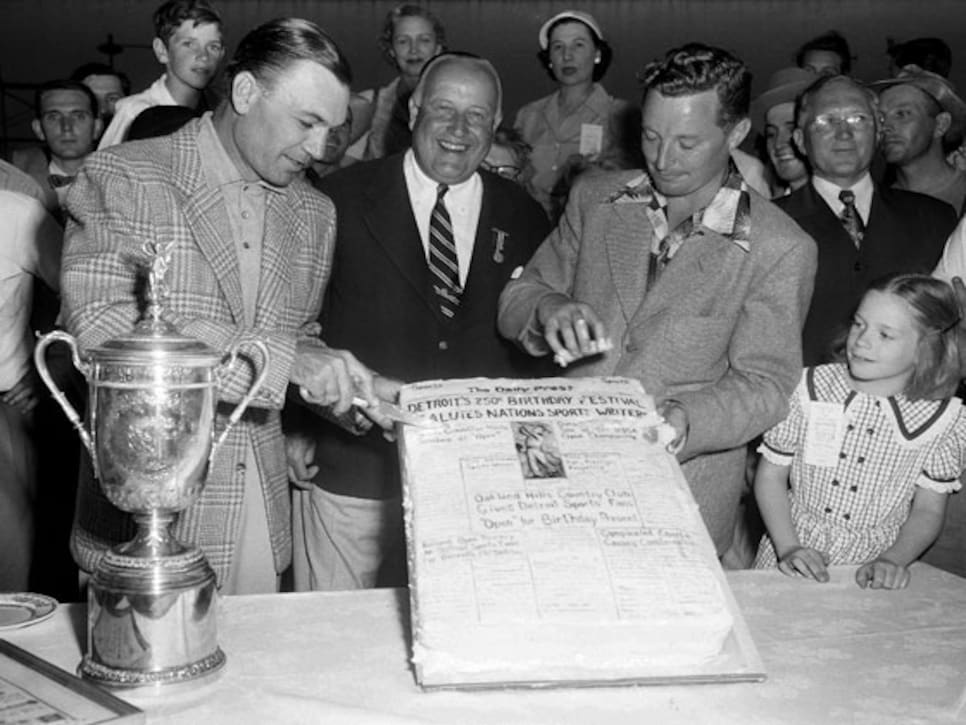 Jenkins considered the writers covering the event winners as well. "More than one golf writer thought he had died and gone to quote heaven," he said.
Jenkins also said "the golfers were howling and complaining in a way they haven't at any Open since." Well, perhaps they hadn't until this past week.
Everyone from Billy Horschel to Gary Player weighed in on the Washington links and most of the opinions were of the negative variety. The course's blended fescue-Poa Annua greens took the brunt of the criticism, but the severe slopes and changing pars also didn't go over too well with many players.
In the end, Jordan Spieth -- who was picked up by a mic complaining about the 18th hole playing as a par 4 on Friday -- brought this monster to its knees. We can only imagine the grumbling if the winning par had been seven over.