The Loop
U.S. Open at Oakmont has this man rooting for the course
Stories of interest you might have missed…
Count ESPN.com senior writer Ian O'Connor among those rooting for the course this week.
"At the Masters, the Open Championship and the PGA Championship, there's nothing like the echo of a Sunday crowd reacting to an approach shot stopping inches from the cup," he writes. "But at the U.S. Open, thunderous ovations aren't quite as popular. It's a better tournament when the groan replaces the roar as its defining sound.
"That's why I want Oakmont -- maybe the most penal golf course in America -- to bring this field to its quivering knees. As much as I want to see a winner at the other three majors, I want to see a survivor at the U.S. Open, panting and begging for a cup of water."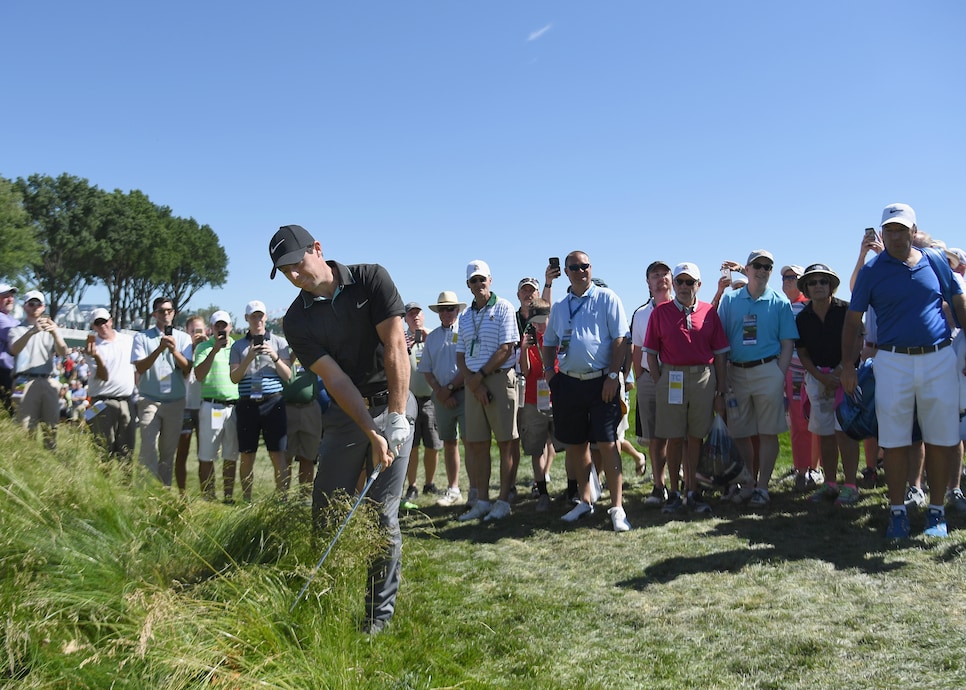 Oakmont members: 'We want it impossible'
"Once you become a member here, you just kind of go along with the train," says Bob Ford, Oakmont's head professional since 1979. "The train is going down the road. We want it hard. We want it fast. We want it impossible, and we're not in favor of low scores."
The week 'where USGA [tries] to make players look daft'
Not everyone is enamored with how the USGA goes about setting up its U.S. Open courses, including Martin Dempster of the Scotsman.
"It's that silly week in the golf season. The one where the United States Golf Association seems to go out of its way to try to make the game's leading players look daft rather than letting them showcase their talents to a global audience," Dempster writes.
"The US Open, surely, should be a stage where skill is allowed to shine, not stifled. Yet, time and time again, the USGA, with executive director Mike Davis the chief culprit, apparently, seem intent on it being the focal point of the week rather than the competitors."