The Loop
U.S. Open at Oakmont Country Club a landmine for those with the yips
Stories of interest you might have missed…
"[Ernie] Els' struggles played out on the greens of Augusta National during the first two rounds of the Masters in April. And with the U.S. Open looming at treacherous Oakmont -- notorious for its fast, pitched greens -- there is no resting easy for those who have issues with the short stick."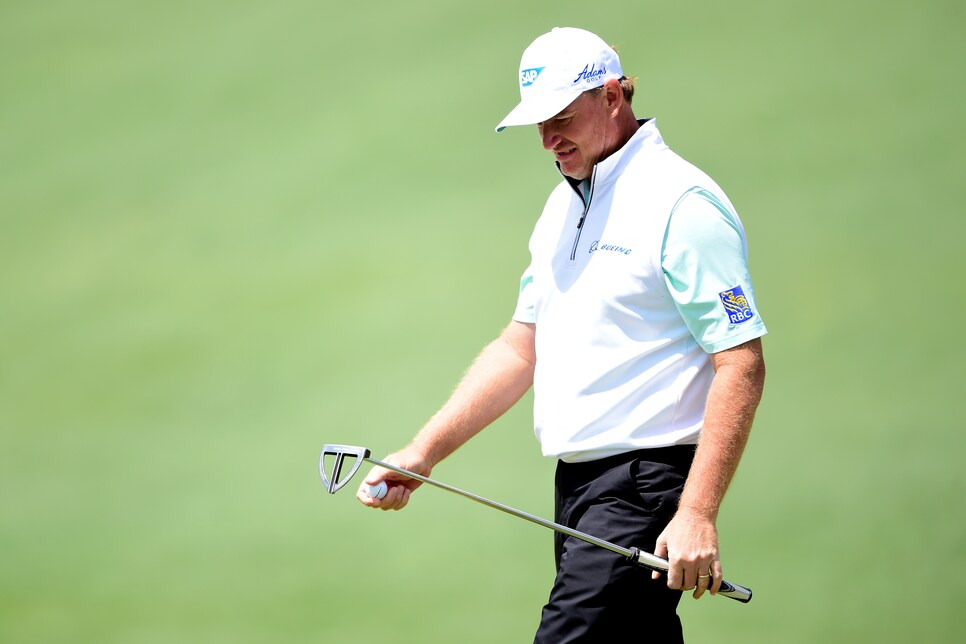 Cabrera 'an enigma' with a green jacket and U.S. Open trophy
Angel Cabrera "remains an enigma," Doug Ferguson of the Associated Press writes in this examination of Argentina's best player, noting that he has won two majors, one of them a U.S. Open at Oakmont, yet has only nine official victories around the world.
"[His instructor Charlie] Epps recalls the time in 2009 when Cabrera had gone nearly two years and 34 tournaments outside Argentina without finishing in the top 10 in stroke play," Ferguson writes. "He missed his second straight cut in the Houston Open, and on the walk to the parking lot, Cabrera told him, 'Let's go win a major.'
"Nine days later he was in a green jacket."
The 2-iron that has helped Ariya Jutanugarn become a star
"A 2-iron is to professional golf what the wolverine is to North America: There aren't many of them left, and it's remarkable when one is spotted.
It belongs to Thailand golfer Ariya Jutanugarn, who frequently has been using it off the tee to find the narrow fairways at Sahalee.
Fields writes about Jutanugarn's swift ascent, a player who last year "quit a U.S. Women's Open practice round after six holes because she was so fearful where her ball was going" and is now seeking her fourth straight victory.