The Loop
U.S. Open at Oakmont: 'All forms of sadism…in full menacing effect'
Stories of interest you might have missed...
"Misery doesn't really love company. Misery doesn't love solitude, either. Misery doesn't love anything. Misery is just miserable, sunrise to sunset, like this magnificently miserable 116th U.S. Open," Washington Post columnist Thomas Boswell writes.
"But even by the standards of the U.S. Open, the world-class sports event that is most dedicated to soul-crushing suffering, this week at Oakmont Country Club may end up being infernally special.
"All the forms of sadism for which the U.S. Golf Association is justly famous — and probably ought to be incarcerated — are in full menacing effect here with the promise — practically a guarantee — that every element of golf-as-damnation will be even more intolerable on the weekend."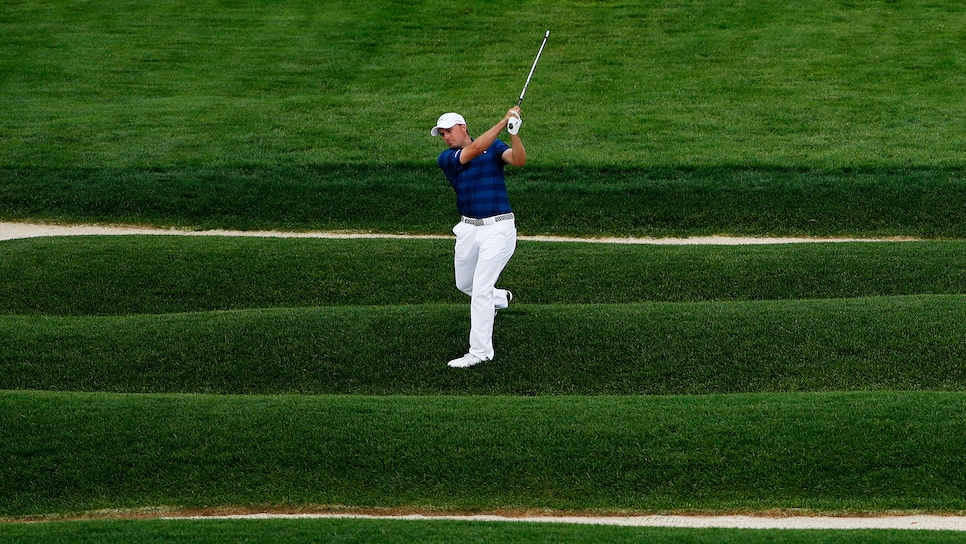 'Driving distance has become a joke'
It's a familiar argument, that the golf ball needs to be rolled back at the elite level, but ESPN's Kevin Van Valkenburg, noting Dustin Johnson's driving prowess in the U.S. Open at Oakmont, emphatically says "enough is enough."
"We've reached the point where driving distance has become a joke, where there is a perception that Jordan Spieth is a short hitter because he averages only 294 yards off the tee," he writes. "You can look at Johnson as an outlier, or you can admit he's become the face of a big problem that has to eventually be addressed, so we'd better do it now."
Oakmont takes its toll on 'Big Three'
"For the last three years, two things have been all but certain going into the weekend at a golf major: Tiger Woods will not be in contention and at least one of the three stars at the top of the sport will. But as a soggy Thursday turned into a marathon Friday at Oakmont Country Club, the members of golf's modern Big Three were in danger of fading from relevance at the U.S. Open."