The Loop
U.S. Open at Chambers Bay: 'USGA hit a home run...prospects good' for a return in 2025
There is no ambiguity from the man principally responsible for bringing the U.S. Open to Chambers Bay about how it played out, as his Tweet a few days after its conclusion made clear.
heard that Horschel, Garcia + Poulter are teaming up to finance a Chambers Bay wine made entirely of sour grapes #USOpen #chambersbay
But now that the dust has settled (and not simply from turning the sprinklers back on), what are former Pierce County Executive John Ladenburg's thoughts looking back and looking forward?
"I couldn't have scripted it any better," he said, citing the drama, the winner (Jordan Spieth), the weather and local reaction. "The USGA really hit a home run here."
It is Ladenburg's belief that the USGA is interested in another plate appearance, too, possibly in 2025, the next year to which it has not yet committed the Open to a course.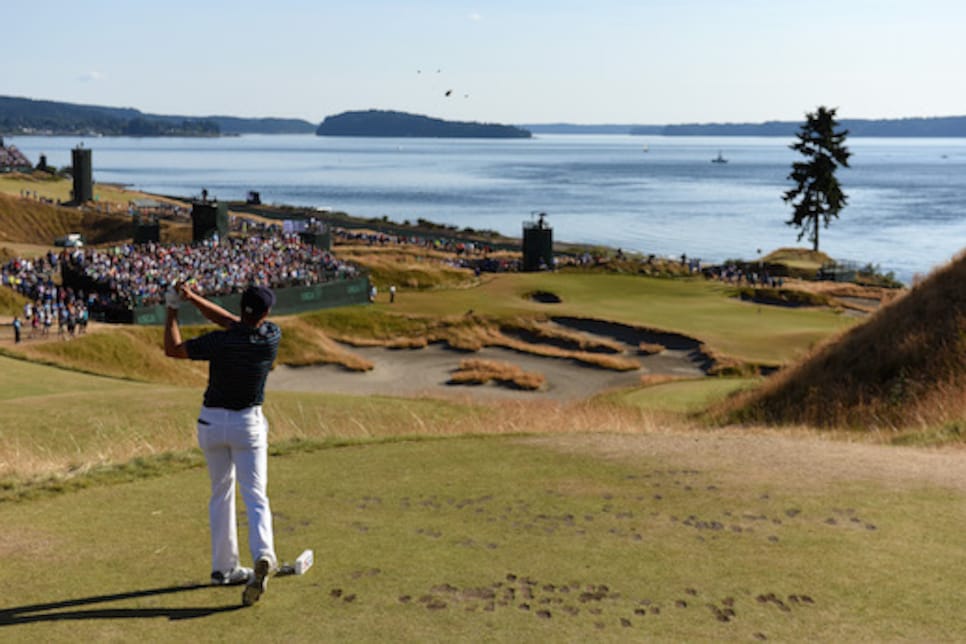 "The USGA hired two local economists to do an economic study," he said, noting that that is not an ordinary procedure for the USGA. "I believe that's to help the county sell it."
A scenario envisioned by Ladenburg from the outset was for Chambers Bay's inclusion in a rotation that would bring the Open to the West Coast twice every decade, five years apart for Pebble Beach Golf Links and Chambers Bay.
"I think the prospects are good," he said of bringing the Open back in 2025. He said he would be surprised only if Pierce County did not make a bid.
He also had this interesting proposal: Bringing the U.S. Women's Open there. "Our close connection with Asia here, we're its major trading partner, I was telling the USGA that we could draw, 5000, 6,000, 7,000 visitors just from Korea, Taiwan and Japan, and could have the U.S. Women's Open introduced to a whole broader audience than it is now."
As for the two criticisms of the course, the greens and the difficulty getting spectators around the course, Ladenburg indicated they're minor hurdles, that "greens can get redone" and bulldozers can take care of some of the hills that proved an impediment to gallery traffic.