rude
U.S. Open 2023: USGA daggers Joel Dahmen with cold-blooded parking sign after recent struggles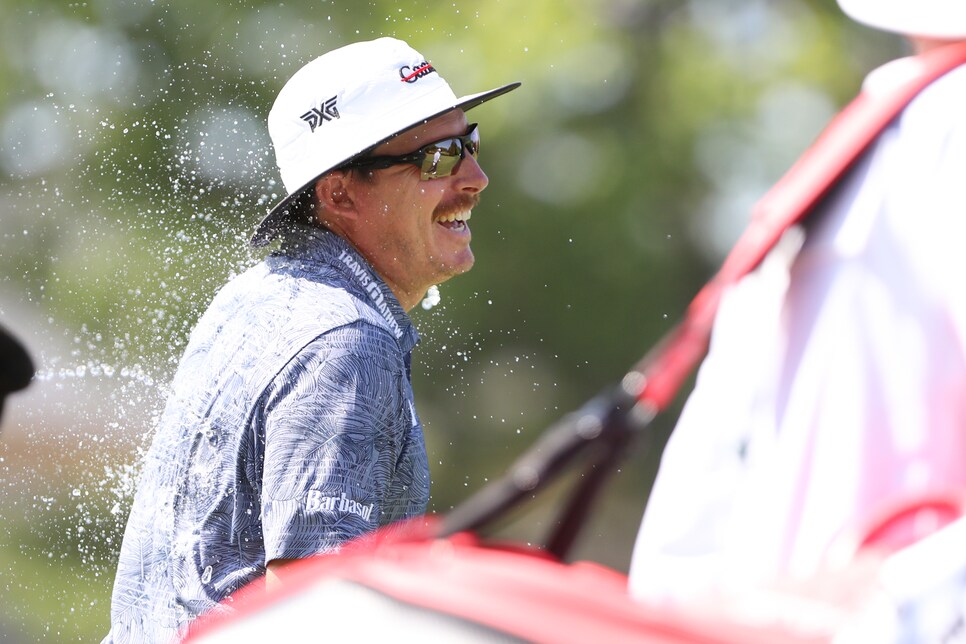 What did Joel Dahmen do to deserve this?
The PGA Tour winner, Full Swing legend and one of the funnier guys in golf received a taste of his own medicine upon entering Los Angeles Country Club this week. There's nothing more cherished than the Player Valet Parking, but it looks like Dahmen—who has been struggling lately, missing the cut at four of his last six events— may have to take a shuttle to get to the first tee.
LACC is going to feature a tough setup for all pros this week, but if this sign is any indication, it's going to be even more difficult for Dahmen.