U.S. Open
U.S. Open 2022: Will Zalatoris' two childhood golfing idols could not possibly be more different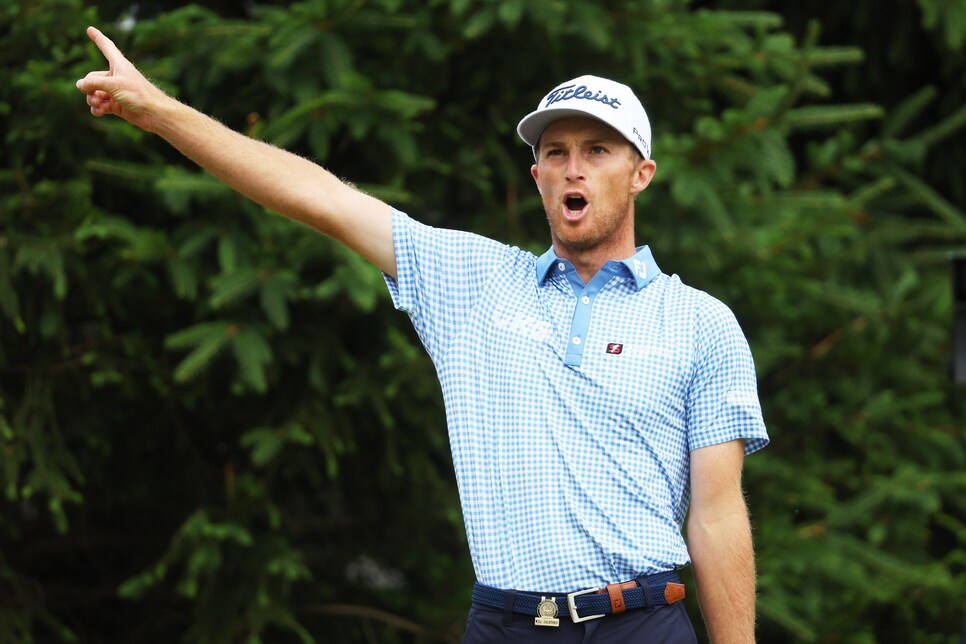 BROOKLINE, Mass. — When you're leading a major championship after 54 holes, even as a well-known player like Will Zalatoris, you get asked about your background. "How did growing up in [insert location] prepare you for this moment?" is usually a go-to for the media.
Zalatoris, who grew up in San Francisco, Ca., before relocating to Texas when he was 9 years old, had had some experience playing in the weather players faced on Saturday at The Country Club. It was an unseasonably chilly, overcast day in New England, at least for late June, but Zalatoris, whose 67 matched the low round of the day, has faced much chiller and much gloomier back in the Bay.
"This is a pretty South San Francisco day, for sure," Zalatoris said following his round Saturday night. "Hitting 8-irons from 145 yards when for me I hit them about 175. Just the heavy air, putting on poa annua. That's how I learned the game, and that's how it really started for me."
That's how Tiger Woods, a man you may have heard of, learned the game, too. Like Zalatoris, Woods' formative golfing years took place in California, where he was born and raised. He eventually became a 15-time major champion, and, for kids like Zalatoris, a golfing hero.
But Woods was not Zalatoris' only childhood idol. A young Willy Z had his eyes on another California golfing legend, one who didn't exactly have a similar career to Woods, however.
"Kind of a fun little piece of that, too, is that Arron Oberholser was walking with our group today. I've known Arron since I was probably 3 or 4," Zalatoris said.
"If you ask me, he is going to -- I'm sure Golf Channel guys are going to eat this one up, but if you asked me when I was about 6 or 7 years old who I wanted to be, I would have said Tiger woods or Arron Oberholser. I make sure I give him a hard time every time I see him."
In fairness, Oberholser was a huge deal in Cali as he made his rise to the PGA Tour. In 1996, Oberholser won six college titles during the regular season, matching the same amount that Woods won at Stanford that same year. Unfortunately for Oberholser, that's where the career comparisons between the two ended.
Oberholser, now a Golf Channel analyst, did pick up one PGA Tour win, and it came at Pebble Beach in 2006. The hometown kid makes good story was a huge hit at the Cal Club that year, as Zalatoris explained.
"I remember when he won Pebble, and he came back, and everyone was hanging at The Horseshoe Bar at Cal, and obviously seeing Ken Venturi's shrine there with the U.S. Open trophy as well. Got a lot of great memories from Cal Club."
No offense to Oberholser, but Zalatoris is hoping his career ends up looking a little more like Woods'. We're sure if you asked Oberholser, he'd say the same thing, too.